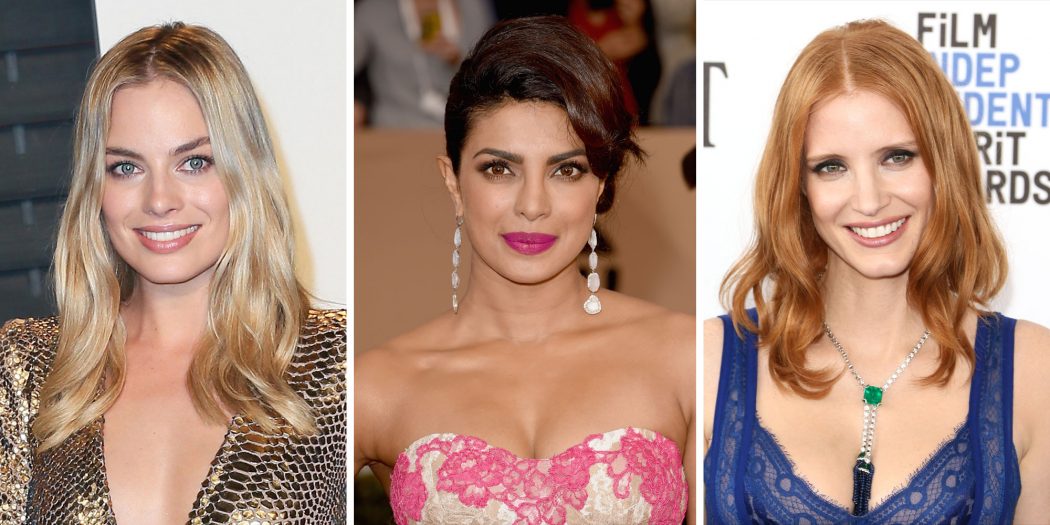 Picking the best hair color for your skin tone can be the most painless way to look younger. As you get older, your complexion might become paler and duller. Having the wrong hair color will just worsen the effect. So, make sure to choose the right hair color that will make your hair look much younger and these are the following unusual hair colors you may take for consideration:
10

 Classic Red Hair Color

It is best for fair skin. The reason why it works is because its vibrant color provides you young looking appearance and radiant skin as it reflects light into the face the same way youthful and healthy skin would. In addition to that, classic red brings out natural flush in your cheeks, which make them look fuller and healthier.
9

 Soft Copper Color

It's ideal for fair skin with warm undertone. Light copper flatters fair skin tone through softening the appearance of the lines and some aging signs.
8

Multi-Tonal Blonde Color

Multi-tonal highlights complement blue, cool undertones in the skin and brighten one's face, which makes it a good option for those who have fair skin.  With this unusual hair color, you will have the youthful look without the need for you to go far outside your comfort zone. The combination of honey and golden tones mimics a healthy glow.
7

Sun-Kissed Ombre Hair Color

It is best for fair to medium skin tone. It works because as people lose volume in your face naturally, it creates areas of hollowness and concavity. Having some lighter pieces of hair, which frame your face draws your eyes away from any of such hollow areas, especially in your cheeks.
6

Soft Black

Perfect for medium skin tone, this cool black provides a natural shine to your hair, which will make you look youthful, healthy, and fresh. If you have dark hair, lightening its black strands to a softer color will make it appear smoother.
5

Light Golden Blonde

Ideal for fair skin, it brings out golden undertones in the skin for a vibrant, bright glow.
4

Golden Brown

Best for people with medium skin tone, this unique new hair color looks natural on olive and golden skin tones. It also flatters bronze skin and pairing its color with slightly darker eyebrows makes a natural color contrast and shadow to your eye area for a much youthful look.
3

Caramel Tips

It is best for people with medium to dark skin. This unusual hair color can be improved in a low-maintenance manner through tinting the ends with caramel shade. Its lightness will give you a youthful glow.
2

Chocolate Unusual Hair Colors

Ideal for people with dark skin, having this uncommon hair color will soften skin imperfections better than the jet-black shade.
1

Warm Multi-Tonal Brown

If you are one of those who have an olive skin tone, you do not want to make your hair color very light or this will not look natural and enables you to incorporate warmth without the need to go for too light.