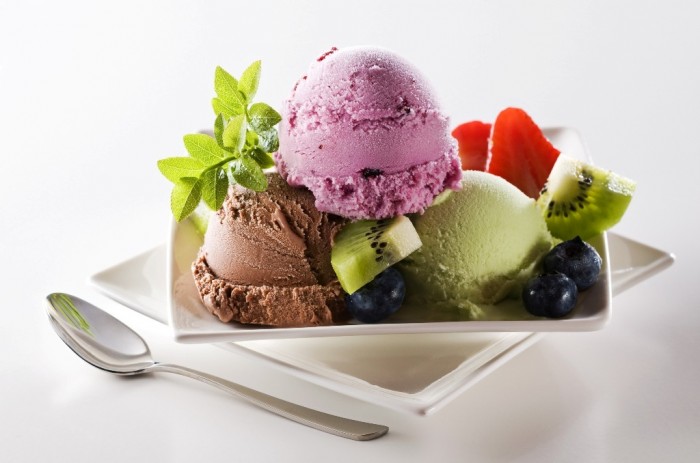 Warning: If you are fat, we advise you not to read this mouth-watering topic.
You can rarely find a person who does not like desserts as loving them is not limited to young children who eat sweet things in large amounts. Adults also like eating desserts especially after different meals to provide them with the needed energy and make them feel that they ate everything their bodies need whether it is salty or sweet. We all like sweet things, but we do not like the same types of desserts. Types of desserts vary from one country to another even the same types that can be found in more than one country differ in the way they are prepared.
There are many desserts that are known in the United States to be very popular and are highly wanted by Americans. Most of these desserts can be easily prepared at your home which saves you a lot of money and allows you to prepare something healthier for your children and the whole family instead of buying them from any other place. It will be a good idea to start preparing desserts at your home and make your children help you while working in the kitchen to enjoy your time with each other. Here is a quick glance at the top 10 America's most wanted desserts.
10. Carrot cake
It is mainly a combination of carrots, flour, sugar, eggs, allspice, nutmeg and other ingredients that can be added according to your taste. You can use icing, cream cheese or marzipan for decorating the top of the carrot cake.
9. Cheesecake
Although it has cheese as one of the main ingredients, it is not salty because of adding sugar. It consists of two layers and the main layer is a mixture of sugar, eggs and fresh cheese. The other layer which is the bottom one is usually a pie crust.
8. Brownies
They are made in different forms and their density makes them cakey or fudgy. The main ingredients that are required for baking brownies are flour, sugar, eggs, butter and chocolate or cocoa powder to give the brownies their brown color.
7. Gelatin desserts
They are also known in other countries as jelly and they are sometimes referred to in the United States as jello based on a famous brand name there which is Jell-o. They are mainly based on using gelatin and it may be used alone or combined with other additives. They are available in a wide range of flavors and is formed and decorated in different ways.
6. Cupcakes
They are small cakes which are also known as cup cakes, patty cakes and fairy cakes but the most common name is cupcakes. Their name is derived from the way they are baked and served as they are placed in aluminum cups or small thin papers that look like small cups.
5. Apple pie
It is one of the most common desserts in different countries around the world. Making an apple pie is mainly based on using apple and sugar. The time that is required for cooking the apple pie depends on the type of apples which are used as you can use fresh, dried or canned apples. You can add ice cream or whipped cream on the top of the apple pie to decorate it.
4. Chocolate chip cookies
They originally appeared in the United States and the main ingredients that are required for making a chocolate chip cookie dough are flour, butter, white and brown sugar, eggs, vanilla, salt, baking soda and chocolate chips.
3. Ice cream
It is one of the most desirable and wanted desserts not just in the United States but in the whole world. Making ice cream or learning how to make it does not require spending a long time in the kitchen which helps you to please your children without spending a lot of money or time.
2. Chocolate cake
Who does not like chocolate? Wherever it is added, it makes the recipe more and more delicious. Chocolate cake is mainly based on using chocolate whether it is cocoa powder or melted chocolate if it is available. Decorating the cake depends on your taste and what you like to add as a topping to make your chocolate cake more delicious and catchier.
1. Fudge
It is one of the most delicious desserts that you can ever taste. It is rich, soft, sweet and is available in different flavors such as chocolate, fruit, peanut butter and other flavors to allow you to find what meets your taste. The main ingredients that are required for preparing fudge include milk, sugar and butter that makes it rich.