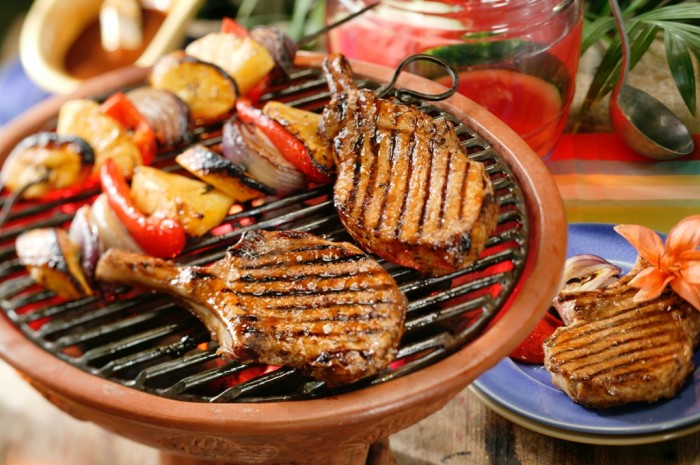 Cooking food and preparing different delicious dishes at your home is better than buying it from restaurants. It can help you to save money and is also healthier for you and your family as you know how the food is prepared and you can replace the unhealthy ingredients that you do not want with other healthier and more beneficial ingredients. You may find it difficult at the beginning to cook on your own and this is why you have to look for easy recipes that will help you to start learning how to cook.
There are many recipes that are ranked to be the most wanted and are very popular among Americans. Most of the popular recipes are easy and allow you to prepare delicious dishes without spending a long time. If you want to know the recipes that are highly wanted to try making them on your own, take a look at the following top 10 America's most wanted delicious recipes.
10. Chocolate Cake
It is one of the most popular recipes that are wanted in America for being loved by both adults and young children.
9. Baked chicken
It can be easily prepared and does not require spending a long time. It is also delicious and will impress your family.
8. Deviled eggs
It can be prepared and decorated in different ways. You can allow your children to help you and enjoy their time with you making what they like.
7. Pasta salad
It is one of the most delicious and healthiest recipes that can be easily prepared.
6. Banana bread
It is ranked as one of the most popular recipes that are wanted by Americans.
5. Apple pie
It is widely known as one of the most delicious recipes not just in the United States, but in other countries around the world.
4. Chocolate Chip Cookies
All your family will like these delicious chocolate chip cookies especially if they are eaten with a hot drink like a cup of milk or any other drink they like.
3. Beef Steak
It is known as one of the most desirable recipes in America as it is tasty and does not require a professional cook to know how to prepare it.
2. Pork Chops
♦ The ingredients that are required for preparing this recipe are
– 8 boneless pork chops (1 ½ inch thick)
– 4 quarts water
– ½ cup sugar
– ½ cup coarse salt
– 1 dried habanero pepper
– ¼ cup whole black peppercorns
– Thyme sprigs for decoration
♦ Preparation
Bring a pot and fill it with water and put it over high heat until it boils. Add sugar, salt, habanero pepper and peppercorns to the boiling water and cover all of this to boil for at least 10 minutes. After that, remove the pot from the heat and leave the brine to cool and reach the temperature of the room. Submerge the boneless pork chops in the brine and refrigerate them overnight after being covered. Before cooking, preheat the grill for about 10 to 15 minutes. Dry the pork chops through using a paper towel and grill them to 150 degrees for 5 minutes on each side and leave them for about 3 minutes to cool before being eaten.
1. Meatballs
♦ The ingredients which are required for preparing meatballs are
– ¾ pound ground sirloin
– 1 ¼ cups whole-wheat pasta
– 2 serrano chile peppers (seeded)
– 2 cloves garlic
– 1 chopped onion
– 1/3 cup panko breadcrumbs
– 1 tablespoon olive oil
– 1 teaspoon ground cumin
– ½ cup marinara sauce
– Cooking spray
– Salt and pepper (depending on your taste)
♦ How to prepare this dish
Put a large pot with salted water over high heat and leave it until it boils. Put the pasta in the boiled salted water and drain it after being cooked. Leave the cooked pasta aside and bring another small pot to heat the marinara sauce for five minutes over medium heat until it becomes warm. Bring the bowl of food processor to put ground sirloin, garlic, onion, chile peppers, cumin, breadcrumbs, salt and pepper and mix all the ingredients but do not over mix them in order not to make the meatballs tough. Bring a non-stick pan and coat it with cooking spray. Put the pan over medium-high heat and start cooking your meatballs for about 5 to 7 minutes until the internal temperature of the meatballs reaches 160 degrees. Serve these delicious meatballs with the pasta and marina sauce and enjoy a happy meal.