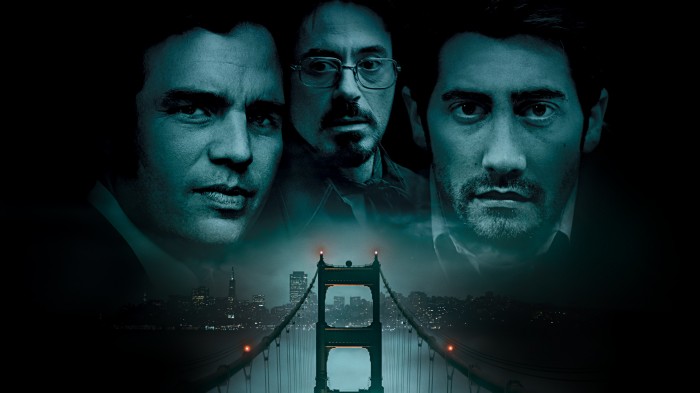 TV & Movies
Top 10 Most Talked-About Crime Movies You Can See
Do you like watching movies, particularly Crime ones? Are you willing to have a dinner in front the home theatre enjoying one of the best crime movies? Don't worry. We will help you. Crime movies are usually of high-budget productions, it is necessary to release a highly qualified movie. So, here is a list of the top 10 popular ones.
10 Donnie Brasco:
It is an American crime movie directed by Mike Newell in 1997. It is based on the real story of Joseph D. Pistone, who is an FBI secret agent who gains access to the Bonanno crime family inside New York City throughout the 1970s. The movie was nominated for an Academy Award of Best Adapted Screenplay.
9 Scarface:
Scarface is an American crime drama movie, which was directed by Brian De Palma in 1983 and written by Oliver Stone. Roger Ebert, a critic gave the movie four stars out of four in his review and he afterward added it to his "Great Movies" list. The movie was released theatrically, grossing $4.5 million from 996 theaters.
8 Heat:
Heat is an American action film, which was written and directed by Michael Mann, includes stars as Al Pacino, and Val Kilmer. It was was released in the United States in 1995. The film earned $67 million in the United States as well as $187 million internationally. The film's main character is a Chicago police detective, called Chuck Adamson, whose 1963 pursuit of a expert thief and head of a criminal gang after whom the disposition of Neil McCauley was named.
7 Dog Day Afternoon:
It is an American crime drama movie that was directed by Sidney Lumet and written by Frank Pierson. The movie was positively received after released in 1975. The movie was nominated for many Academy Awards and Golden Globe ones, and it won one Academy Award.
6 The God Father:
It is a series of three movies, the film created its plot an unreal account of two real events. It is positively criticized and won many awards. The third part has been positive reviewed by critics. According to Rotten Tomatoes, the movie is rated with 67%, according to reviews of 57 critics.
5 Zodiac:
It is an American mystery crime film directed by David Fincher in 2007 and based on Robert Graysmith's real book holding the same name. the movie deals with the story of the manhunt for an infamous serial killer called "Zodiac" who killed inside and surrounding the San Francisco Bay Area throughout the late 1960s and beginning 1970s, claiming lives of many  victims in his wake.
4 The Untouchables:
The Untouchables is an American crime movie, which was directed by Brian De Palma and written by David Mamet in 1987. The movie earned $76 million nationally, and it was nominated for 4 Academy Awards, Sean Connery received one of them for Best Supporting Actor.
3 Reservoir Dogs:
It is an American crime film released in 1992 that deals with the events prior and after a failed diamond heist. The movie was the first hit of the director and writer Quentin Tarantino. It became the festival's most mentioned film in 1992, and was then elected for distribution by Miramax Films. In the first week, it earned $147,839.
2 Goodfellas:
It is an American crime movie directed by Martin Scorsese in 1990, based on a 1986 non-fiction book Wiseguy, written by Nicholas Pileggi. Goodfellas reviews are so impressive at the box office that earned $46.8 million locally; a sum exceeds its $25 million-budget.
1 The Silence of the Lambs:
The Silence of the Lambs is an American crime film that also embraces horror elements. The movie was directed by Jonathan Demme in 1991. It is an adaptation for Thomas Harris' novel of the same name, written in 1988. It is deemed the best crime movie of all time.
Crime movies are interesting, pick up one and enjoy it in the dinner on a weekend night.