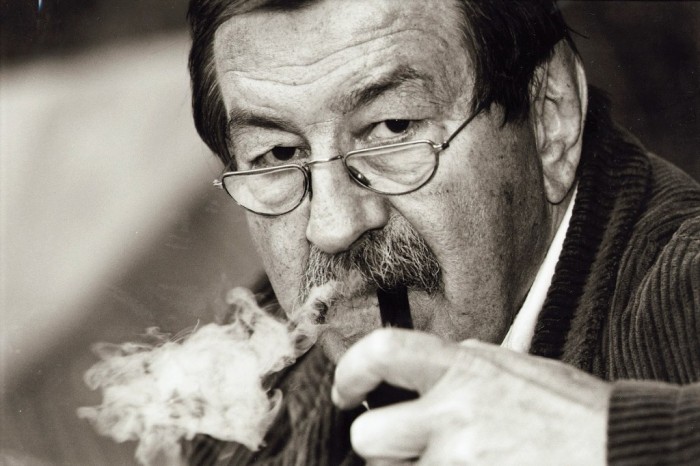 Literature is the top of the language and poetry is the top of literature. It always addresses the intellectual class of the society. It has many sublime messages that lie between lines. So, poetry has experienced many changes all over centuries. Poets of the 21st century have contributed a lot to this art, discussing many themes that are highlighted in our global society.
10 Pierre Alféri:
He is a French poet, who was born in 1963. He is also a literary translator who translated works of John Donne and Meyer Schapiro from both English and Russian into French. Alferi founded the literary journal Détail, cooperating with Suzanne Doppelt, and La Revue de Littérature Générale, cooperating with Olivier Cadiot. His poetic works are noteworthy, as them is petit, petit, Rup et rud, written in 2001.
9 Anne Le Marquand Hartigan
She is Irish poet and painter. Anne worked as a teacher of painting at Reading University, England. Then, she returned to Ireland, in 1962 joining her husband, Tim Hartigan. This contemporary poet has published about 7 collections in poetry, including: Unsweet Dreams (Salmon Poetry, 2011), Nourishment (Salmon Poetry, 2005), and Immortal Sins (Salmon Poetry, 1993), that is award winning. Her poetry is considered by some critics to be so inspirational.
8 Dennis O'Driscoll
He is an Irish poet, who was born on January 1st 1954 and passed away on December 24th 2012. He worked also as an essayist, critic and editor. He was considered as one of the most excellent European poets of his time. Dennis produced about nine books of poetry, and other three chapbooks. The greater part of his works is full of the use of economic language and the frequent motifs of mortality.
7 Jackie Kay
Jackie is a Scottish poet that was born on November 9th 1961. In 2011, she was awarded the Scottish Mortgage Investment Trust Book of the Year Award, for the Red Dust Road. Moreover in 2007, she won the prize of British Book Awards deciBel Writer of the Year. Earlier in 1991, she was awarded the Eric Gregory Award.
6 Angela Litschev
She is a German writer and poet, who was born on July 17th , 1978. The German poet began her journey in poetry via publishing her poems in the poetry magazines. The published poems were delivered as a part of a reading series by a variety of authors in many German cities like Bonn and Essen. She published many poems in the Journal of Poetry in 2003, 2007 and 2009.
5 Günter Wilhelm Grass
He was born on October 16th 1927. This German poet was awarded Nobel Prize in Literature by the Swedish Academy, as his works highlighted the shadowed part and people of history.
4 Lynn Crosbie
Lynn Crosbie was born on August 7th, 1963, in Montreal, Quebec. She is a Canadian poet. In 1997, her divisive book on the Canadian criminal Paul Bernardo, entitled Paul's case was published by Insomniac Press. Crosbie published a long poem, written in a whole book, entitled Liar, accessible through House of Anansi Press. This book is a work that deals with her personal experience with the closing stages of her seven-year relationship.
3 Michael Andre
He was born on August 31st 1946, he is a Canadian poet, critic and editor, he now lives in New York City. Andre has recited his poetic works in London and Paris, as well as New York at the Public Theater, St. Mark's Poetry Project. From the time of 1992, Andre has produced a column called "New York Letter" in the Small Press Review.
2 Kim Addonizio
Kim is an American poet and novelist, she temporarily joined Georgetown University and American University. She was awarded Guggenheim Fellowship in 2005. Yet, in 2000, she was awarded the Pushcart Prize for "Aliens". And in 1994, she was awarded San Francisco Commonwealth Club Poetry Medal.
1 John Caddy
He is an American poet, who was born in Minnesota, in 1937. Caddy's poetry awards embrace the Lakes and Prairies competition of the Milkweed Editions that produced his primary full book, entitled "Eating the Sting, including The Heronry", in 1986. In 2003, Milkweed Editions issued an anthology of his poems, including 'Morning Earth: Field Notes in Poetry.' In 2002, he was awarded the Bard of the Cornish Gorseth.
These poets are characterized of high intellectual knowledge and conscience of their society problems. If you are interested to enjoy a sort of modern poetry, have a look on works of these poets.