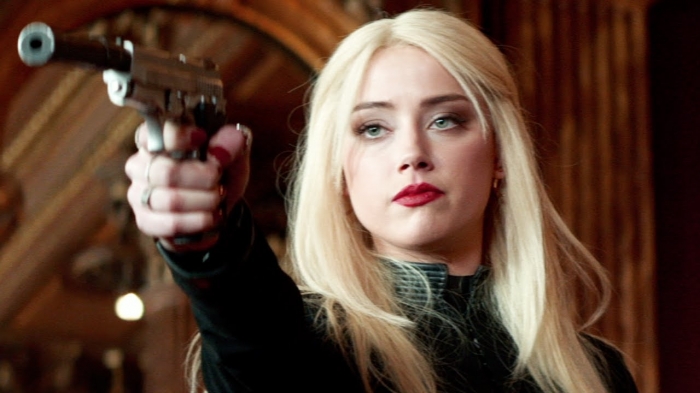 Cinema is one of the best tools that has immense impact on the whole family. It has different purposes which vary according to the kind or type of the film showed. Cinema can tackle many things like action, horror, and comedy. However, action movies succeeded in securing a leading position among the different kinds of movies. People who love adventures always prefer them. Those people love guns and fighting. Some people may say this kind of films may lead to violence and killing. However, the purpose of these films is totally different. Violence and using force may be a solution to a certain issue. Of course reconciliation should be the first choice but war would be the last haven.Action movies are also a great source of entertainment for many people whether children or grownups. Here are the top 10 action movies that you can watch,  enjoy adventure and know some values in defense of which people are ready die.
10The last of the Mohicans
This is one of films that are a mixture between romance and action. It is a war between the British and the french . Amidst all of this chaos and confusion, a love affair arises between Hawkeye and Cora.
9 The adventures of robin Hood
This film was released during one of the successful times of  Hollywood before war.It is  full of adventure and action. It is one the movies that are full of energy. It deals with the relation between the poor and the rich.
8Die hard
It is one of the movies that people admire so much. It is an American film that was released in 1988. It tells the story of a group of terrorists who occupy one of the skyscrapers. They use hostages to prevent the police from arresting them.
7 The Dark Knight
It is a film that was released in 2008. The film is about a group of criminals who are trying to steal a bank. Then we are surprised to find them kill each other. They managed also to shoot the manager. This film is full of killings that are considered the source of action.
6 Bullet
It is An American chase in one of the cars. McQueen did not say much in the film but he was the focal point in it.It is one the films that were a source of inspiration for many other. It is about an ambitious politician. He is to introduce a witness and puts him under protection.
5 Pompeii
One of the films where love and action combine together. It is about a person in a difficult situation as he tries to rescue his beloved, Emily Browning. She is a daughter of a rich man. She was forcibly betrothed to a senator. Lava is erupting around him while trying to save her.
4 Three Days To Kill
It is a French American film. It is about a CIA agent who works with others to arrest someone who is trafficking arms. This dealer knew about the scheme and killed one of the agents. This film was released in 2014.
3The Raid 2
It is an Indonesian film that was released in 2014. One of the SWAT members. He is sent on a mission to try to apprehend some of the corrupt police officers. It is a film about the great effort exerted to fight crime.
2 Raiders of the lost Ark
It is an action film that was released in 1981. There is a professor who tries to find a golden statue in the jungles. He knows of an artifact that will affect human life so he had to travel to places like Egypt to try to find it.
1North by Northwest
It is a film about a man who is chased by members of an organization who are trying to know secrets of the government. They kidnapped him. This film managed to achieve great popularity. One of the most famous scenes is the escape from the plane.
I hope you are able to have fun and at the same realize the great values and principles that people were ready to sacrifice themselves to defend.