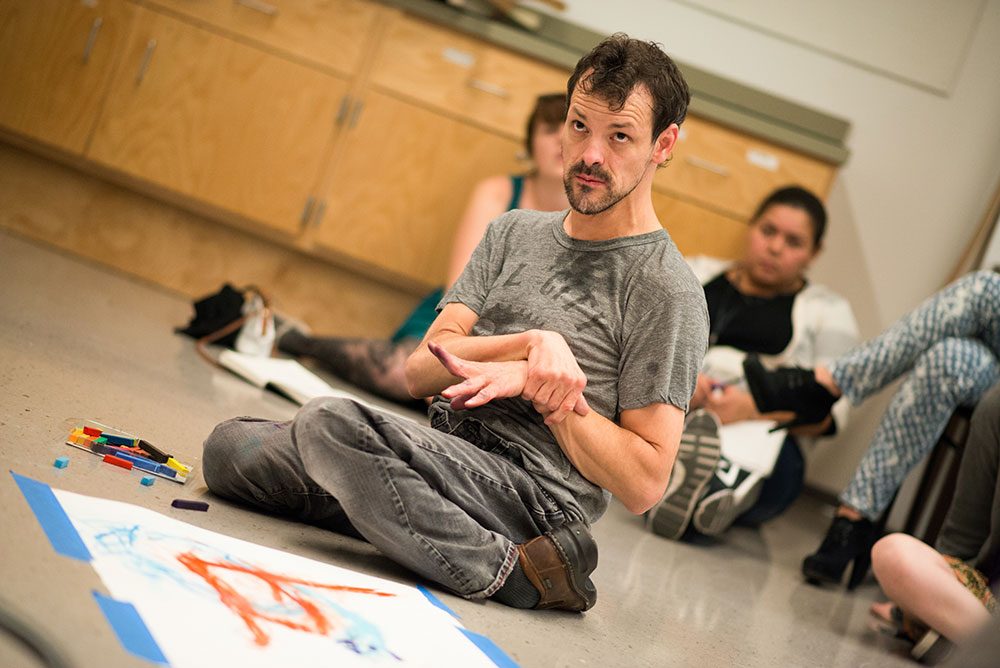 Celebrities
Top 10 Famous Celebrities with Cerebral Palsy
Cerebral Palsy is a term used to describe a neurological dysfunction which can affect the bodily movement. In some cases, the physical disability is associated with problems in the movement of limbs or some other parts of the body in other cases, it may also develop complications in coordinating or underdevelopment of reflexes.
This disease is most common in males compared to females. A reason for it is the improper development or destruction of a part of the brain associated with physical development during pregnancy. Some of the children show the symptoms of the disease right away but in other cases, they show up gradually. In both cases, there is no proper treatment for the Cerebral Palsy and the affected people are forced to live their life suffering from its effects.
There are many individuals suffering from the disease who have viewed it as a hindrance to their ability to do something great, but few have not let it block their passage to success and fame. The top 10 celebrities have managed to successfully deal with cerebral palsy are highlighted below
10 Anne McDonald
A quite inspiring individual for all of us, Anne Mcdonald was an Australian author born in 1961. She was diagnosed with cerebral palsy at the age of three which deprived her of the intellectual ability. She lived a major part of her life in the hospital under medical care but she still managed to write a book (co-authored with Rosemary Crossley). The book, Anne's Coming Out,  got so famous that a movie based on it was also made. Moreover, she was one of the famous activists in the society, raising her voice for the people with communication disability. Anne passed away in 2010.
9 Christopher Nolan
Christopher Nolan is the Irish poet who wrote wonderful poems but never delivered a single word because of the disability. Actually, he even couldn't write without using his special computer, but still he attended school and went to college where he developed a sense of literature with which he wrote his poems. He was diagnosed with cerebral palsy at the time of his birth and since then he suffered from the disease but didn't let it hold him back until his death in 2009.
8 David Ring
A resident of Tennessee has proven that cerebral palsy cannot hinder people from living a complete life. David Ring is a motivational speaker who is able to capture the attention of everyone listens by his famous line "I have cerebral palsy… What's your problem?". Currently, he is a married guy with four kids.
7 John W. Quinn
A sufferer from cerebral palsy since birth joined the United States Navy and pursued his dream career without telling the officials about his disease. John Quinn story and achievements of his life are such a motivation to everyone to face challenges bravely.
6 Maysoon Zayid
Maysoon Zayid is a comedian who has stirred people's laughs despite being the victim of cerebral palsy. She became the first Palestinian comedian and played an active role in the struggle for the freedom of her land. She has spent the great part of her life in reducing the differences between the disabled and normal people, and encouraging normal people to help the disabled and make them an active part of the society.
5 Jerry Traylor
Jerry Traylor was an American resident with Cerebral Palsy who participated in 35 marathons and climbed 14000 feet mountains on crutches. He was diagnosed with the disease at the age of 6. Doctors operated on him 14 times to make him leave crutches and walk with braces. Even then, he was not demotivated and lived his life motivating others.
4 Thomas Ritter
Cerebral palsy could not stop Thomas Ritter from being an attorney and a member of the board of directors. He suffered from the disease since his birth which is why he established an organization for the Cerebral palsy affected people with the help of his brother. Thomas has enjoyed his life by pursuing the career he wished.
3 Christy Brown
He was born in Dublin in 1932 and had cerebral palsy since birth. Throughout the 49 years he lived, Christy Brown used his disease in his favor and became the author of a famous book "my left foot" in which he discussed various events of his life and motivated others. Additionally, he also pursued his interest in painting and became famous as a painter.
2 Dan Keplinger
Dan Keplinger is a wonderful artist who was a part of an Oscar-winning movie "King Gimp". Dan suffered from cerebral palsy since birth but managed not only to secure a role in an awesome movie but also play in a wonderful way that impressed the audience and critics.
1 Jhamak Ghimire
Another female who won her battle against cerebral palsy is Jhamak Ghimire. She was born in Nepal and had this disease since birth. She managed to attain education and pursue her career as a writer. Her writings are so famous that she has been named as Helen Keller of Nepal. Apart from living her own life wonderfully, she is known as a symbol of hope and motivation for others.
The above-discussed are great individuals with cerebral palsy but still managed to mark their names in different fields. Some of them have been associated with art and literature whereas others had a media background but the effort put in by all of them shows the courage and bravery with which they have lived their life, or did till the last breath, which turned them to be inspiring icons for others.