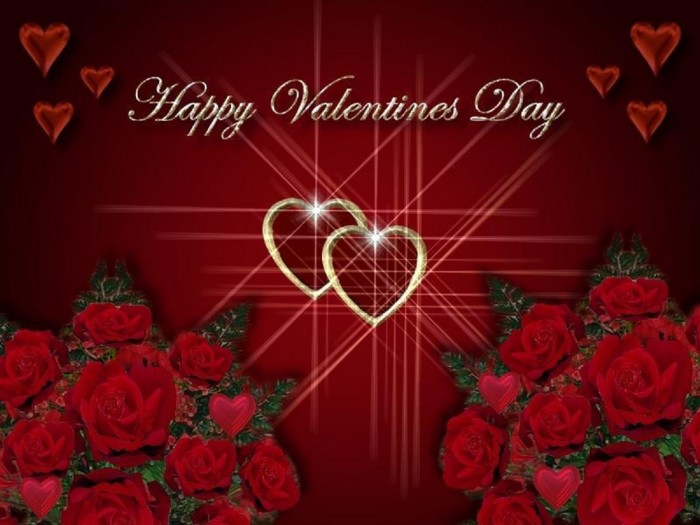 Valentine's Day is a special day that is celebrated every year on February 14 in different countries around the world.  On this day, lovers express their love and celebrate it with each other in different ways. They may present chocolate which is one of the most romantic and mouth-watering gifts, flowers which have a breathtaking smell or by simply sending greeting cards with love messages that express true love. There are many symbols that are used for celebrating this day such as the winged Cupid, doves and hearts of course that are used as a famous symbol everywhere for expressing love. Whatever the gift that you will purchase on this day is, you just have to choose one that is really expressive and can convey the message of love that you want to send to your lover regardless of the price of the gift. Purchasing an expensive gift does not necessarily mean that you really love your beloved and is ready to sacrifice anything for her. Below are top 10 Valentine's Day gifts for her to inspire you.
10. Dresses
Bringing a dress especially those evening dresses will be a great idea. You can find them available in different lengths and colors. Choose the most suitable one for her that can make her more gorgeous and catchier.
9. Shoes
Why do not you bring her a pair of shoes? Those shoes especially the high heel ones are very elegant and can make your lover more fashionable. Choose a color that matches one of her dresses.
8. Cosmetics
Is there any woman who does not wear make-up? It is a necessity for many girls and women to put on make-up on different occasions especially the formal ones. Make sure that you choose products of high quality to give a good result and impress her.
7. Coats
Because the Valentine's Day comes in winter while the weather is still cold, she will need something heavy to wear for more warmth. Presenting a coat to her is a great idea that will make her remember you throughout the winter.
6. Evening purses
They are among the necessary accessories that women and girls need especially during attending a formal occasion. The most luxurious ones are those that are decorated with diamonds.
5. Perfume
Perfumes are available in different smells and brands. You can choose the smell and brand that she likes and it is also an affordable gift for you to be presented on this day.
4. Romantic dinner
It is one of the best ways for celebrating this day with each other. To prepare a good dinner with candles and flowers on the table and around you is enough for creating a romantic atmosphere that can motivate both of you to express your love to each other. It does not matter whether this romantic dinner is prepared at your home or any other place outside your home. What is more important is to enjoy it away from other people and without stress.
3. Flowers
It is enough to see and smell them as they have a natural power that can relax your mind and eyes. Flowers are available in different colors and smells that allow you to choose what you lover likes. The most common color for expressing love is the red color.
2. Chocolate
It is known as one of the most popular and romantic gifts for expressing love between lovers. The worst thing about chocolate is that it disappears once it is eaten to leave nothing to be remembered. You can wrap the box of chocolate in a catchy way to make the gift more impressive.
1. Jewelry
Most of the women and girls like wearing jewelry to be more gorgeous. They are expensive but will please your beloved. It is enough to purchase one piece of jewelry such as a bracelet, necklace, earrings, ring or you can purchase a set that include more than one piece that match each other.