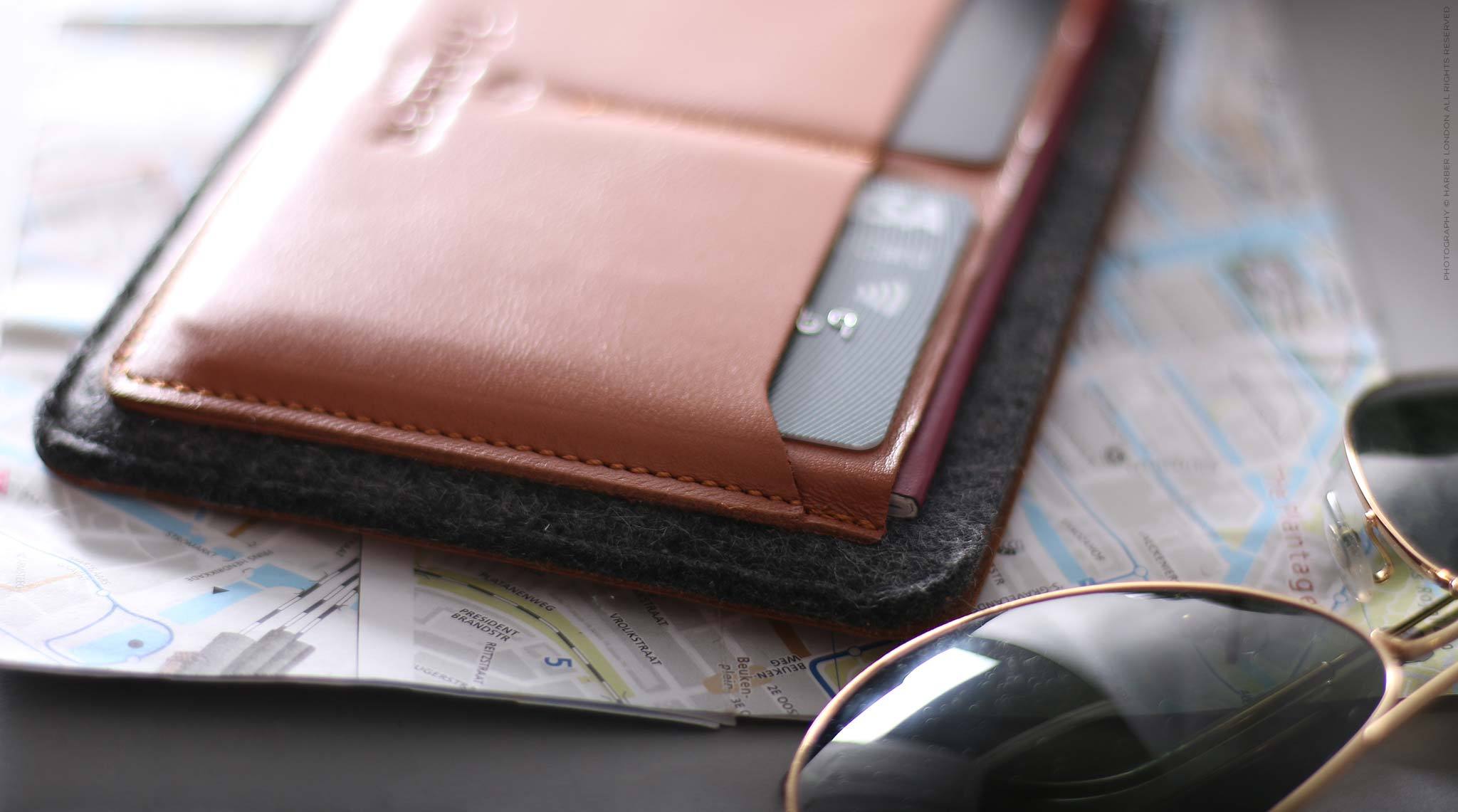 Fashion
Top 10 Best Leather Wallets to Buy
Hunting for the perfect wallet is a daunting prospect. The look and feel of it are obviously key, but you also have to consider if it will cater to your specific needs. And, in these days of advanced technology, you need to think about whether you would like a wallet that contains RFID technology to prevent sophisticated pickpocket fraud. The vast choice of leather wallets that is out there at the moment can be overwhelming so, to guide you through the maze, we have put together a list of our favourite top ten leather wallets for 2022:
This is our overall favorite for today's modern man. It combines all the functionality of a bifold wallet design with that classically sleek Harber London look. Belying its slim and elegant design, it has room for up to 18 cards and boasts cutting-edge RFID technology. Available in Harber London's six signature colors.
2

Balenciaga Full-Grain Leather Cardholder with Lanyard
For the urban businessman, this unmistakably Balenciaga wallet is both on-trend and practical. It comes with a lanyard as standard, so there is no need to fumble in pockets looking for your cards. It even has a zipped pocket for coinage.
This sleek Montblanc card holder is all about the looks. It is made of calf-leather with a carbon fiber-textured exterior, and it comes with RFID technology.
Boasting the same RFID technology as our number 1 choice, this travel wallet from Harber London is an ingenious design. With dual currency compartments and a built-in phone sim card slot, it is an absolute must-have accessory for the frequent traveler.
This Tom Ford number is a class act in textured leather and foil branding. It also contains a useful polished metal money clip to keep your finances in check.
Never misplace your passport again with this flat Harber London wallet that has room for up to 2 passports as well as your boarding passes, notes, and up to 6 cards. An absolute must for airport travel.
If the traditional wallet colours of black and brown are not for you, brighten up your life with this eye-catching bright orange piece by Acne Studios.
With multi-coloured zips and a sophisticated gold logo, this piece makes for a traditional and stylish travel wallet.
With timeless elegance and classic style, Prada leather accessories last for years. This wallet is a traditional bifold design with every compartment you could possibly need.
10

Dior X Kaws Card Holder With Yellow Bees
This design might be too bold for some people but, if you want to make a statement, this lavish black leather card holder wallet with Dior's signature bees certainly does that! Made from calfskin and containing a handy central pocket for notes and receipts, this wallet combines practicality with a sleek design.