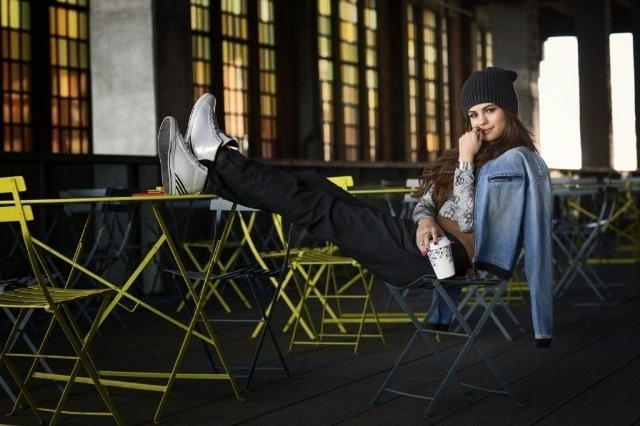 Clothes
Top 10 Celebrity Fashion Trends for Winter 2022
Who does not want to know what celebrities do? Most of the people, if it is not all of them, are curious about what the celebrities do in real life and not behind cameras. We also want to know what they wear and how they look away from the cameras and the different celebrations and important occasions that they attend. Most of the fashion trends that are presented by the famous houses in different fashion shows are first presented by those celebrities which increases the popularity of the new fashion trends that are going to be presented for the upcoming seasons.
It does not matter whether you are going to follow these celebrity fashion trends or not because in both cases you will need to take a look at them to be inspired and to know what to wear or what to choose for your wardrobe in the coming seasons especially the fall and winter seasons. To help you to know more about the latest fashion trends that are presented by celebrities, we bring to you the following top 10 celebrity fashion trends for fall and winter this year.
Some of the fashion trends that are presented by celebrities here were seen during attending important fashion shows for famous fashion houses that exist around the world, while there are other fashion trends that are shown by celebrities while walking in the streets to be presented to you as a casual or street style trends for celebrities. There are many popular celebrities that we present to you here such as Rihanna who was seen during attending different fashion shows, Rosie Huntington Whiteley, Sofie Valkiers, Elina Halimi, Miranda Kerr, Emma Watson, Jennifer Lawrence, Miley Cyrus who is known for wearing hot shorts and crop tops and there is also Selena Gomez with her photoshoots for Dream out Loud and Adidas Neo campaigns.
The fashion trends that are presented for the new year are influenced by what was presented before during the 90s, 80s, 70s and even 60s but they all are modernized through adding futuristic touches and details that make them suitable for our time nowadays and make them also appropriate for the new generations that seek for being fashionable. You are going to find a wide diversity of designs that are really catchy, bright colors such as red, orange, yellow, and other eye-catching colors such as emerald green, brown, golden, pastel shades, and more.
Some of the designs that are presented for the new year are inspired by sportswear which makes the sporty look one of the hottest and most common fashion trends for the next year. You are going to find other exciting fashion trends such as pajama-style designs which are very comfortable, folk style, knitted designs that provide you with the needed warmth, midi skirts, mini skirts, capes, peplums, oversized designs, sheer details, leather, metallic details, baroque style, masculine designs for females and more fashion trends that will be present in our wardrobes for the upcoming seasons.