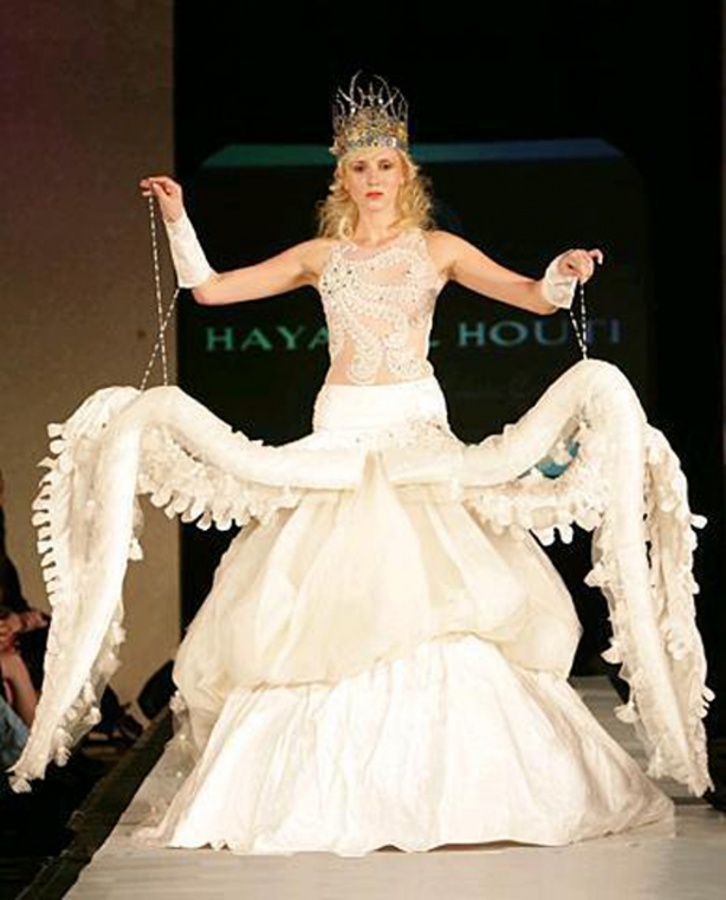 Fashion
Top 10 Unusual Wedding Dresses
We used to see many wedding dresses in different creative designs but all of these designs are acceptable and are not considered as being weird for us when we see them. This does not mean that the wedding dresses which are designed are not catchy, but there are other wedding dresses which are really strange and are based in their designs on non-traditional ideas that are really unprecedented and are not used by other designers who present to us our wedding dresses that we used to see. The weird ideas are not the only reason that makes the wedding dresses unusual for us; the materials that are used for making this kind of dresses are also completely different from the materials that are used for making and designing the traditional wedding dresses that are offered for being sold.
There are wedding dresses that are designed to look like an octopus, collars and cuffs, fairy dresses with wings or other strange designs that can stun you once you see them. The materials also are strange as you can find unusual wedding dresses which are made through using plastic, feather or even natural flowers.
For the colors that are used for making unusual wedding dresses, you can say that the white color is not very common. There are multiple colors that are used such as red, green, black and other uncommon colors or you can find a combination of these colors. There are also some wedding dresses which are designed with lights to be weirder.
So,
Are you courageous enough to wear any of these weird dresses on your wedding?????