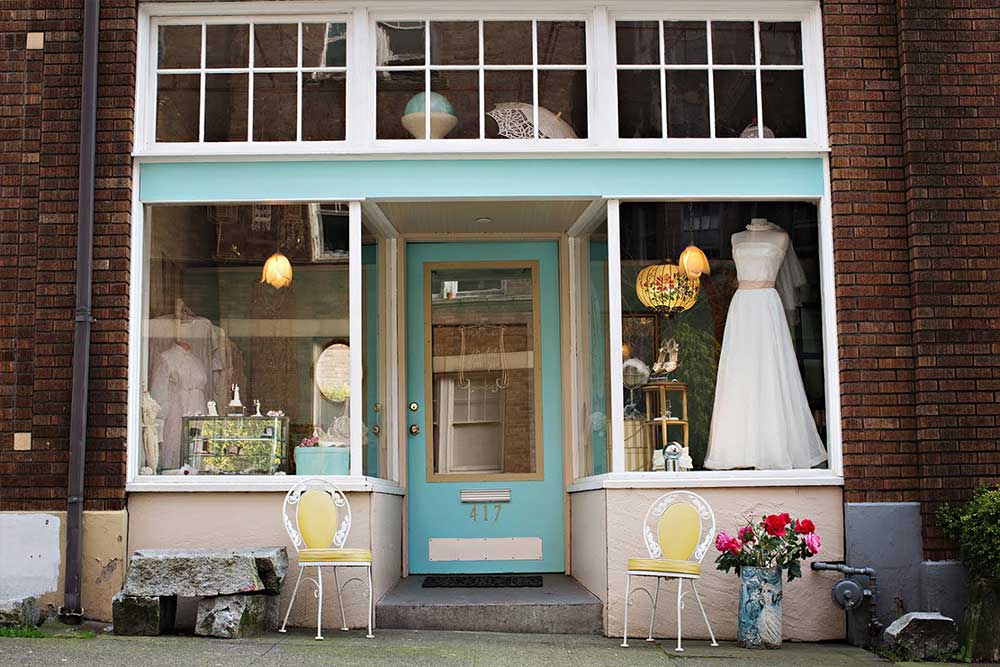 Fashion
Top 10 Most Fashionable US Cities in 2022
We usually lay our head to Hollywood stars in a bid to have our style patterned after theirs. But not only stars and our status influence our style and sense of fashion but cities contribute in influencing our style and the trends we follow as well. Whenever we check pictures of chic dresses and street outfits on Pinterest, we are amazed by the outfits and the background, streets, combined. Every city has its own style which is reflected in its richness in its stores and boutiques.
Here, TopTeny lists 10 of the most fashionable US cities, according to the number of alluring boutiques that offer fancy, chic, casual, vintage and hipster outfits that contribute in defining the city's character.
10 Dallas, Texas
People of Dallas Texas are blessed with
D Magazine
, which is a way to keep up with new trends. The magazine scrutinizes the streets of Dallas, looking for fashion trends that shape the cities character, or maybe the city is the one to shape fashion and all the wild trends!It has numerous high-rated fashion stores as D Fashion and
It Is Fashion
. Not mention
V.O.D. boutique
in Victory Park which has chic designs made by designers Alexis Mabille and Tsumori Chisato.
9 Nashville, Tennessee
Nashville, Tennessee is where country music roots lie. It is even the dream of every country start; we can clearly say that Nashville is the dream of every country singer, including country-singer-turned-pop-artist Taylor Swift. Scrolling down old pictures of T Swizzle would give you a glimpse of the sweeping fashion sense in the city. However, do not be mistaken that
cowboy boots
solely defines the city's fashion sense; Nashville has the potential to adapt to various styles while maintaining its own. Stores like
Any Old Iron
can be mainly found in the city as it offers the combination of fashion and music which are two themes the city relies on.
8 Providence, Rhode Island
Fashion in Providence, Rhode Island is a mixture of vintage and modern fashion. As a major retail centre of the East Coast, so it has an abundance of high-rated stores that reflect the prevailing trendy atmosphere that the city conveys. What makes the city also special is the eminent presence of Rhode Island School of Design. It seems like the city has the agenda of maintaining
fashion in the United States
. For savvy Vintage shoppers,
Carmen & Ginger
and
The Vault Collective
are two stores at which we must stop and check. Moreover, Queen of Hearts and Modern Love are two relative shoe and accessory stores.
7 Austin, Texas
Austin, Texas wears more than one hat; it is the city that has embraced weirdness, music, food, casualty and elegance and combined them all together. There was an abundance of events like Fashion X Austin, that offered unusual and creative, and the Baylor Street Art Wall and East Austin shopping district offers more colourful trends.
ByGeorge  
is a prestigious boutique where perfect A.P.C. jeans or Lemaire sweater were mainly found. Moreover,
Birds Barbershop take you by surprise and render you amazed at your new hair.
6 Miami, Florida
Whenever we hear the word Miami, pictures of alluring beaches and crazy styles and summertime are conjured up in our mind. Like Dallas, Texas, Miami has a significant magazine, MIAFW Mag, that contains what the city is flaunting. The magazine includes insider info on Miami Fashion Week and the best malls and stores at which we can shop. Miami is that kind of city where you can let your hair down, ride a bike alongside the beach or do summer activities. However, it does not have the reputation of being vintage of classical. However, there are stores like
Palm Beach Vintage
and C. Madeleine's will definitely change your mind regarding the trendsetting of the city.
5 Seattle, Washington
Seattle is full of stores in shopping districts, as well as its fashionable citizens. Seattle Fashion Week displays the various styles that are taking over the city. Not only that but also its sister city Bellevue is famous for its significant fashion week. There is an ultimately popular shop called
Totokaelo
boutique, which cooperates with modern designers as Issey Miyake and Acne Studios and all the like.
4 Atlanta, Georgia
Atlanta is the best place for wintertime with your beloved ones. Atlanta is unique when it comes casual street styles. There are unique shops in the Little Five Points neighbourhood, they enable you to see the coolest fashion, especially during Atlanta Fashion Week.
The couple Sid and Ann Mashburn will take you on a magical flight to classic southern finery and a handful of special designs.
There is an abundance of stores as Rag-O-Rama, where vintage lovers can find their refuge.
3 Chicago, Illinois
We can clearly say that Chicago is a pioneering city when it comes to
fall/winter fashion
. It hosts Midwest Fashion Week and the SAIC Fashion Show. Moreover, Chicago is special for those who cannot get over the time of Michael Jackson, Whitney Housten and Madonna. Boutiques like
Kokorokoko
features clothing items and outfits patterned after those the 80s and 90s. It a cloudy city that has the smell of rain and features skyscrapers as well as special funky style.
2 New York City, New York
It has been deep-rooted for me to observe every outfit flaunted by actresses in Hollywoodian movies set in New York. I have always seen actresses like Jennifer Garner, Julia Roberts and Cameron Diaz flaunting the streets of New York with outfits that all I could do is to fix my gaze on them and as soon as the movie ends I would check my closet and try to match clothing items together in a bid pattern my style after theirs.New York is in a special slot that has been made for it solely. It seems like New York is the most potential winner when it comes to every competition in which it takes part. New York is not just a great city with various brand stores and retailers but also it has the best fashion design schools, FIT, Parsons, and Pratt Institute. Moreover, we cannot leave
In Support Of
, an alluring store on Elizabeth Street, unnoticed.
1 Los Angeles, California
We have read the term 'California Girl" in various fashion magazines. The term conjures up a picture of a beautiful blonde girl, wearing simple plain T-shirts, denim, and sunglasses. It is a picture that has been exploited in numerous movies alongside beach girls and surfing dudes. All we can assure is that Los Angeles is a city of beaches, palms and killing outfits and style. What do you expect from LA, where Hollywood stars reside?What makes LA special is the fashion program at Otis College of Art and Design, the museum at the Los Angeles campus of FIDM, and other heaps of fashion programs, fashion shows, and schools. Los Angeles has fancy boutiques like
Individual Medley
and
Melrose Trading Post
where you can purchase handcrafting bags, jewellery and accessories.
On observing the cities, we found some of them resembling our souls and shaping our style and character. Tell us which city resembles your style and would be your own fashion refuge in the comment section down below.