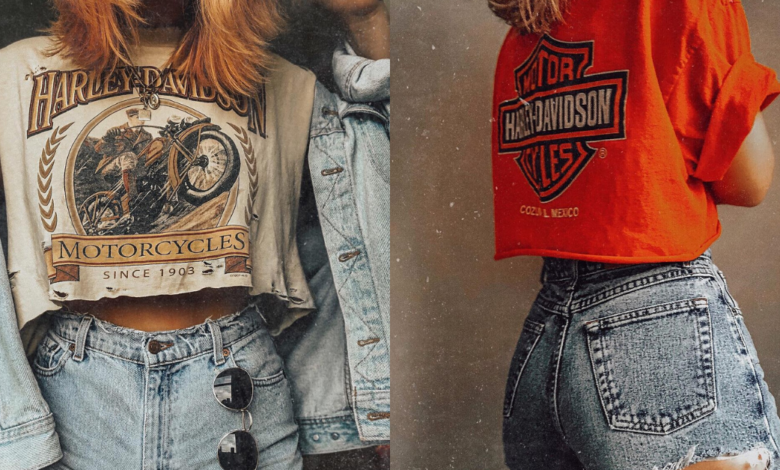 Fashion
Hottest Indie Outfit Ideas for Girls
Do you want an outfit that represents your personality and also looks aesthetic? It is the prior choice of every girl to look fabulous in their indie look and gain some aesthetics in their looks. Every few days or months, trends and traditions change and bring new light in indie looks to give a natural feel of uniqueness. So you can say it as a fashion statement.
Girls are always keen to follow these new fashion trends to look unique. Here we came up with fabulous indie outfit ideas for girls that you can choose and style for making a new fashion statement. So let's dive into it.
What are indie outfits?
Indie outfits represent originality and independence, giving the dress more value, color, and accessories. So yes, it is true that indie outfits are part of an independent culture that provides the pace with which to dress as the loyal followers of any model.
Moreover, two indie outfits give similar aesthetics according to personal likings. One is alt-rock indie style, and the other is TikTok infused style. It shares the same indie look name, but in reality, the book looks entirely different from each other. However, the old indie style impacts the 70s, giving a unique look according to trends. While the TikTok infused, indie look contains bright colors and quirky accessories that the young generation loves to style.
The query is which indie look suits best on you according to aesthetic? So here is the perfect guide that gives the ideal distinctive style according to your personality.
So choose one from the following list and enhance the glory of your wardrobe according to your personality.
1

 

Band T-shirts
A band tee gives you the classic yet aesthetic look from the old ages. It is comfortable and elegant to add irregular edges to your wardrobe. You can style it in various ways according to your comfort level. However, it looks excellent with wide-leg jeans and combat boots. You can also pair it with denim jeans or bleached pants.
Choose the stuff according to weather conditions and mix match the size with coats or jackets. Then, tuck the tee inside the pants and enhance the feel according to your modern interpretation.
2

 

Jeans
If you want to style the pure indie rock outfit, having high waist jeans is a perfect choice. The high-waisted denim jeans with bell-bottom flare and band tee-shirt look super cool and traditional. Moreover, according to the indie styles, it is one of the comfortable outfits that are not too tight and not loose. You can style with or without jewelry accessories, high tops, converse sneakers, or skate shoes.
3

 

Leather Jackets
Indie aesthetic outfits are incomplete with leather jackets in winter. Moreover, if you want to bring versatility, it is the staple element in your wardrobe. You can pair a leather jacket with any outfit like denim jeans and a tee-shirt with funky or straightforward prints. Moreover, choose the leather bomber if you want to bring more interpretation.
Puffy sleeves and oversized sleek collars also give the incredible feelings that you can find in every market. However, the leather jacket will purely provide an aesthetic feel.
4

 

Beanies
Winters are at the corner, so you need to keep your head warm. Choose the cool beanies that give your indie aesthetic look and also provide you with comfort. Now you have plenty of color options in beanies that you select according to outfit. Pair the beanies with hair out, pushed back, or tight buns. Moreover, you can choose beanies to hide your unwashed hairs.
5

 

Oversized Jeans
Baggy jeans are the new indie outfit for girls. Right now, it is in trend more than skinny jeans. Oversized jeans are available in low rise or high waist. You can choose it according to your inspiration in variable colors. Then, pair it with chunky sneakers and matching accessories to style a classic look.
6

 

Hoodies
Now, if you want to have an indie look for friends' parties or hang out in winters, the hoodies are perfect. It will give you a comfy feeling and keep you warm in winter. Moreover, hoodies are easy to style and look perfect with layers of shirt, jeans, casual sneakers, or shoes. Hoodies are always in trend since the 90s. So you don't feel out of fashion by wearing hoodies with your outfit.
7

 

Crop Tops
Crop tops are also best to pair with high waist jeans, cargo pants, and skinny jeans. Nowadays, crop tops are in trend and give an incredible look to any party. You can pair it with a bucket hat, shoulder bag, and matching sneakers.
Conclusion
By summing up, it is clear that every personality is different and suits various indie looks. So choose the perfect look according to your physique, character, and personal choice. It helps you carry the indie looks with confidence, and you can stand up in every gathering.
We hope this article helps you choose the perfect indie look according to your demand.