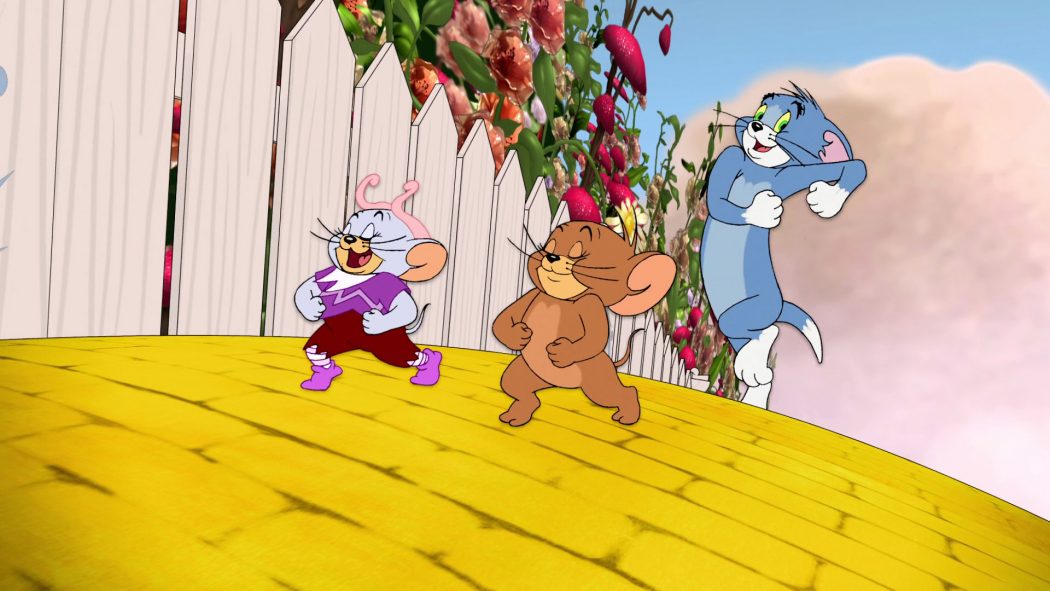 Cartoon shows are not only for kids; in fact, a lot of adults enjoy them too, maybe even more than kids do. A lot of animated shows out there convey subliminal messages and good feelings; others are actually pointless, but still enjoyable too. You have probably watched few, or many, cartoons and have taken pleasure in them. Check out this list of the best 10 cartoon shows that were ever made.
Well, for one reason, or another, there is actually something indistinctly entertaining about watching a nerdy sponge living inside a pineapple under the sea and wearing a weird-looking pants. This show actually became popular in no time, and it is watched by almost all ages. Even parents can enjoy the humorous scenes of this show.
Road Runner show is produced by Warner Bros and Looney Tunes, which is a good reason for listing it here. The show might be an endless cycle of the Coyote, named Wile, trying to catch the road runner, the incredibly swift bird; no matter how many times all his attempts fail. The show is actually hilarious and enjoyable to almost everyone.
The Flintstones is one of the most popular cartoon shows that have been around since the 60's. Well, isn't it funny to watch Fred and his gangs do everyday activities, but in a stone-age style? The Flintstones and their fellows are pretty much cave-people, but in their own modern way. The show events takes place in the Stone Age, therefore the whole show is about rocks. They even lived in a town called Bedrock; and dinosaurs were their pets. It is a product of an incredible imagination.
The Fairly OddParents is an American animated show, and one of the best cartoons that have been around for a while. It is hard not to fall in love with almost all its characters. The Fairly OddParents is a comic show that you will definitely find hilarious. The show illustrates the fairies motif, tells the story of a 10-year-old boy summons his fairy godparents who are capable of achieving wishes.
The Pink Panther is one of the oldest, most popular, timeless cartoon shows. It has always been loved by numerous different generations. Just like Tom & Jerry, it is a silent show. The show is about a pink panther who gets himself in all kinds of troubles, which results in very funny situations.
How would you resist falling in love with these three adorable girls? The thing about The Powerpuff Girls is the fact that it is not meant to be only for girls, as some people think, but it's for everyone. It is a smart comic show with action scenes that kids and adults would love to watch, and. The Powerpuff Girls is also considered a feminist cartoon because it demonstrates that, in a patriarchal world, girls can be superheroes too and save the day.
It is unquestionable for Family Guy to be on this list. Once you watch it, you will get obsessed with it because it is all about the giggles and the comic scenes; the characters are portrayed in a smart way that you actually cannot help but fall in love with each of them. Family Guy is a funny sitcom about the values of a family, and how crazy they can drive you; in fact it's what they can do best. Nevertheless, you will stay thankful that they are there.
You know what makes Tom & Jerry one of the best cartoons of all time? It is the fact that you do not have to speak a certain language or have a specific cultural background to watch these series. Tom & Jerry is popular among both adults and children, and although it might not always convey a message, the endless chase of the cat and mouse is always fun to watch; And the show, as a whole, can be seen as a representation of the relationship between people who are too different from each other; they fight a lot, then forget all quarrels and stand up for each other at critical times.
Most of us have grown up watching the enjoyable and funny Looney Tunes. It would be shocking if there is anyone who did not fall in love with this show, and its characters. How could you resist the charm of smart Bugs Bunny, sweet and innocent Tweety and beautiful Lola Bunny? And here, we are actually referring to the old Looney Tunes, not the new season. Probably, the unpopularity of new Looney Tunes goes back to the absence of nostalgic feelings and memories that are associated with the old one we used to love as a child.
It is so rare to stumble upon someone who has never seen, at least, one episode of The Simpsons, or worse, haven't even heard about it. It is the most popular cartoon show and has always been since 1989. Simpsons is for adults since it is a sarcastic cartoon that criticizes political, societal and cultural circumstances and conditions with great sense of humor. Hence, it became so popular and loved by almost everyone, regardless their cultural background or political views.