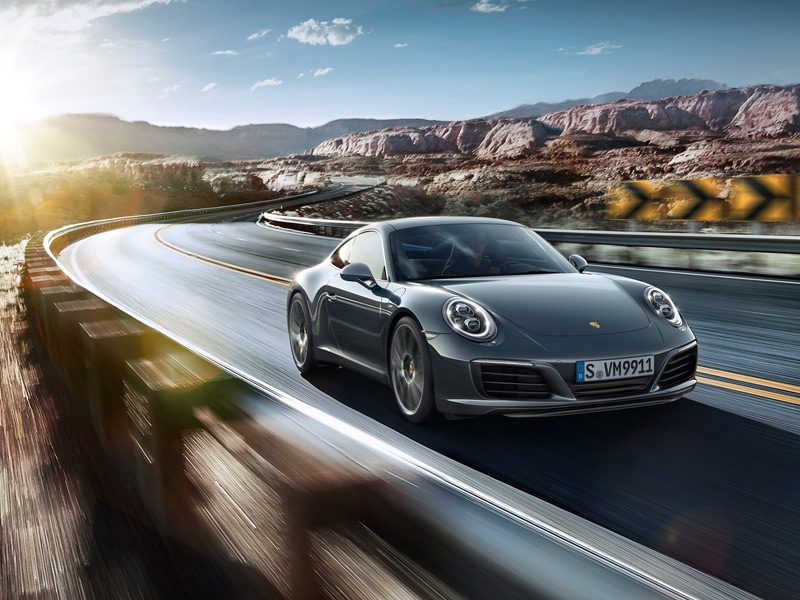 Cars are one of the greatest inventions that have ever existed on this planet. They have made our world an easier place; we are no longer concerned about long-distance travel. Cars have not stir the interest of men only, like most of people tend to believe, but actually a lot of women are into cars as well. And here is the thing about cars; there are great variety to select from, and there are a lot of manufacturers out there; they have been around for quite long, and are in continuous competition to produce the best cars. Check out this list of the 10 best car brands in the world.
10 BMW
Bavarian Motors Work 'BMW' was brought into being in 1916 by Franz Jozef Popp, Karl Rapp, and Camillo Castiglino; It is a German brand that assembles luxurious vehicles. BMW did not start as a an automaker, but as a manufacturer of engines for airplanes. Later they became specialized in assembling cars and fast motorcycles. Nowadays, BMW vehicles are considered one of the most luxurious vehicles around the world.
Mercedes-Benz is a German automobile manufacturer founded in 1926 by Gottlieb Daimler and Karl Benz. It is known for assembling luxurious vehicles varying between cars, trucks and buses. Mercedes-Benz produces cars with a night vision feature that detects moving objects in dark places, which is very helpful for avoiding serious accidents. Beside the fact that Mercedes-Benz is one of the most expensive and luxurious cars in the world, it is also considered one of the brands that produces the safest cars ever.
8 Audi
Here is one more German brand on this list, Audi. It was founded in 1909 by August Horch. In Latin, Audi means hear, and it is equivalent to the German word Horch. Audi comprises four car companies, and that is what the four-ring logo represents. Audi is basically deemed to be one of the best, safest and most expensive cars existing ; To prove how safe their cars are, Audi was the first carmaker to perform crash tests in order to know how the car would behave in an accident.
7 Bugatti
Bugatti is a car manufacturer founded by the Italian Ettore Bugatti in France in 1909. This brand was known for assembling the fastest cars ever. It has also engaged in creating planes. It is one of the oldest carmakers; Bugatti cars are among the most exclusive and luxurious ones. It is a very expensive car brand too. Bugatti produced their 8000s vehicle in 1956, which means that by now they have produced almost 100,000 cars if not more.
Lamborghini is an Italian car manufacturer that assembles sports cars. It was founded in 1963 by Ferruccio Lamborghini. This company actually started by manufacturing tractors. After Lamborghini died in 1993, the company became no longer independent, and in 1998, it was owned by both Audi and Volkswagen Group.
5 Ford
Ford Motor Company is an American worldwide auto manufacturer. It was founded by Henry Ford in 1903. The fun fact about Ford is that in its first six years, it never assembled cars in black. Before having his own automaker, Henry Ford worked in Edison Illuminating Company as a chief engineer. As many other car manufacturers, Ford initiated a production line for airplanes; it was called Ford Airplane Company, but it didn't achieved huge sales, so it was shut down to prevent any further losses.
4 Ferrari
Ferrari is an Italian auto manufacturer specialized in assembling sports cars. It was founded by Enzo Ferarri in 1939. Ferarri started by a 10-year-old boy, Enzo, who was fond of racing cars and dreamt of having his own company. This famous car brand has always been the producer of the most expensive, exclusive and luxurious sports cars of all times. The prancing horse logo of Ferrari originally belonged to the World War I flying ace, Francesco Baracca; Enzo Ferrari asked Baracca for borrowing the logo as a luck bringer; and now, years after Baracca's death, it is still the primary logo of Ferarri.
3 Porsche
Porsche is a German car manufacturer owned by Volkswagen Group. It was founded in 1931 by Ferdinand Porsche. As most of the famous carmakers, Porsche did not start by manufacturing cars, but, instead, but by developing motors and offering consulting services. A decade later, it was specialized in assembling high-performance sports cars. Porsche won almost over 30,000 races, which has never achieved by any other car brand. Now, Porsche is known to have a unique collection of racing cars.
2 Bentley
Bentley Motor Limited, commonly known as Bentley, is a British car manufacturer founded in 1919 by both H. M. Bentley and Walter Owen Bentley. Volkswagen Group owned Bentley in 1998. Bentley assembles the most luxurious cars known for their very expensive prices. Bentley is a partner in variety of organizations and establishments all over the globe which explains the fact that its usual participation in donations for local and national charities.
Volkswagen, commonly known with its abbreviation 'VW', is a German Carmaker founded in 1937 by German Labour Front. The funny thing is that the idea of Volkswagen was originally inspired by Adolf Hitler; Volkswagen means literally 'the car of people', and the company's slogan 'Das Auto' means 'the car' in German, which means that their cars are a real example for what a car should be like. Volkswagen is currently deemed to be the largest auto manufacturer across the globe. Beside the fact that VW assembles the most luxurious cars in the world, it is also known for manufacturing trucks; surprisingly, trucks do race and VW are part of the truck racing industry.