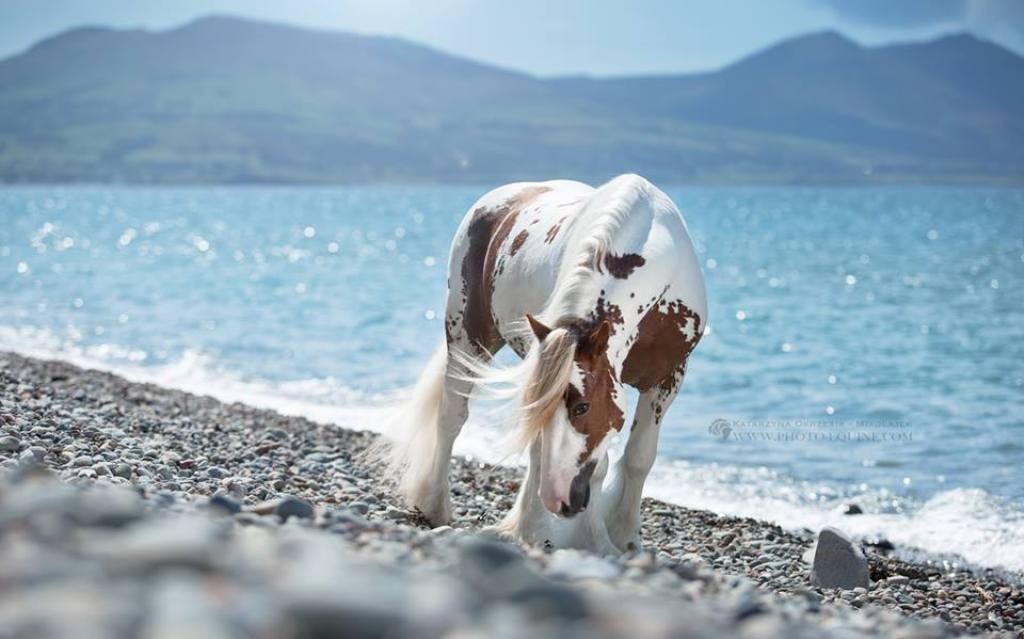 The horses are among the most beautiful creatures to be found on earth, can you deny that?? They allow us to fly on earth and enjoy the amazing feeling of freedom. Once you mention the word horse, you have to remember agility, high speed, power and beauty. With equine photography, you can enjoy discovering more about the different breeds and types of horses that can be found all over the world. If you have a horse and want to photograph it, then you have to bear in mind that there are many things which you have to consider before taking pictures of your horse such as choosing a good location for photographing your horse, cleaning the area and removing any unsafe items that can harm the horse, selecting the best lighting, grooming your horse, brushing the hair, choosing a catchy background and more things that can play an important role in allowing you to capture amazing photographs. If you want to get inspired and have the desire to learn more about equine photography, you have to take a look at the following top 10 best equine photographers in the world and their creative work. 10 Carina Maiwald – Germany
Carina Maiwald is a creative equine photographer whose work is based in Germany and she is available to travel to other countries around the world for capturing photographs of her clients' horses. Capturing photographs was just a hobby for Carina Maiwald but then she decided to be completely devoted to both horses and photography to become one of the most creative equine photographers in the world. Carina Maiwald's images have internationally appeared in several calendars, magazines and more publications to show her creativity in capturing her photographs. 9 Christiane Slawik – Germany
Christiane Slawik is an award-winning equine photographer who is widely known for her creative and amazing photographs. Her passion for photography and horses is highly responsible for making her capable of capturing emotional and dynamic photographs of horses. Christiane Slawik's work has been featured in several magazines and calendars not just in Germany, but in other countries all over the world. She teaches photo workshops and has several books as well such as "Horse: A Portrait" that received the Benjamin Franklin Award in 2008 for being the best animal book in the United States. 8 Helen Peppe – United States
Helen Peppe is a professional photographer who specializes in capturing photographs of horses, dogs, cats and people with focusing more on equine photography. She is not just a photographer as she is a creative author as well. Helen Peppe's works including photographs, short stories and articles have appeared in several magazines, text books, educational media and more publications. Helen Peppe has won numerous awards for her creative photographs and written work which has made her more famous not just in the United States, but in other countries around the world as well.  
7
Wojtek Kwiatkowski – Poland
Wojtek Kwiatkowski is one of the most famous photographers in Poland and he is a creative author as well. He specializes in equine photography and he is truly passionate about capturing photographs of the Arabian horses. Wojtek Kwiatkowski lives in Poland, however he travels to other countries around the world for capturing his amazing photographs. With Wojtek Kwiatkowski, you can definitely enjoy the amazing beauty of the Arabian horses without the need to travel for seeing them. 6 Katarzyna Okrzesik – Poland
Katarzyna Okrzesik is a Polish equine photographer and graphic designer as well. She is a self-taught photographer who is still trying to improve her skills through new challenges and experiences. She started capturing photographs when she was just 18 years old. Katarzyna Okrzesik's passion for photography, horses, traveling and visiting new places is considered to be the main factor that is highly responsible for her success. She tries to make use of her passion and interests to present amazing results and impressive photographs. She focuses in her photographs on choosing catchy horses and charming places to make her photographs more stunning. 5 Raphael Macek – Brazil
Raphael Macek is one of the most important equine photographers not just in Brazil, but in other countries all over the world. Growing up into a family of animal lovers has greatly affected Raphael Macek's life and has also increased his love for animals especially horses. Capturing photographs was just a hobby for Raphael Macek, but he quickly decided to turn this hobby into a career. He travels to many countries around the world for capturing his photographs and his work has been internationally published in different countries such as the United States, the United Arab Emirates, Germany, Brazil, Spain and Belgium. 4 Carol J. Walker – United States
Carol J. Walker is an award-winning equine photographer and author who studied literature, portraiture and nature photography. She started her career as an equine photographer in 2000 with Living Images. She focuses in her photographs on showing the beauty, character and pride of horses and the relationship between them and their people. In addition to capturing photographs of horses including wild horses, Carol J. Walker teaches photography workshops not just in the United States, but also in other countries around the world to allow people to improve their equine photography. 3 Tamara Gooch – United States
Tamara Gooch's passion for photography and horses is the main secret behind her success and making her one of the most creative equine photographers in the world. In addition to being an equine photographer, she is also a lifestyle, portrait and pet photographer. Tamara Gooch has received numerous awards and her work has appeared at several galleries and has been nationally and internationally published in several publications such as Ranch & Reata, Cowboys & Indians, Western Horseman and Natural Horse in addition to other publications whether they are in the United States or outside it. 2 Sonya Spaziani – United States
Sonya Spaziani is an equine photographer who is better known as "aka" Mustang Meg especially on social networking sites. She specializes in capturing photographs of the wild horses of Oregon. In addition to photographing wild horses, Sonya Spaziani is also interested in fine art. She started studying the wild horses of Oregon in 1994 to enjoy discovering more about those pure, amazing and wild creatures in different colors and sizes. Sonya Spaziani tries through her photographs to increase awareness and provide better protection for the wild horses and the ranges they roam. 1 Tony Stromberg – United States
Tony Stromberg is one of the most professional, famous and unique photographers in the whole world. He started his career as an advertising photographer in San Francisco and after 20 years, he decided to become an equine photographer to get his lost spirit back. He is passionate about horses and this is why he decided to be completely devoted to photographing them. He considers them as his teachers because they changed his life and he has learnt so much from them about honesty, authenticity, leadership, relationship, collaboration, living in community and more.
Tony Stromberg is widely known for his unique style of photography. He focuses in his photographs on capturing the spirit, power and beauty of the horses. He prefers to photograph the horses without saddles, riders or any other thing that can affect their true spirit and pure essence. In addition to being a great equine photographer, Tony Stromberg is a creative author as well and he teaches equine photography workshops at different locations all over the world.
What do you think of these stunning horses?
This is the most INTERESTING & AMAZING thing you will ever see in your life