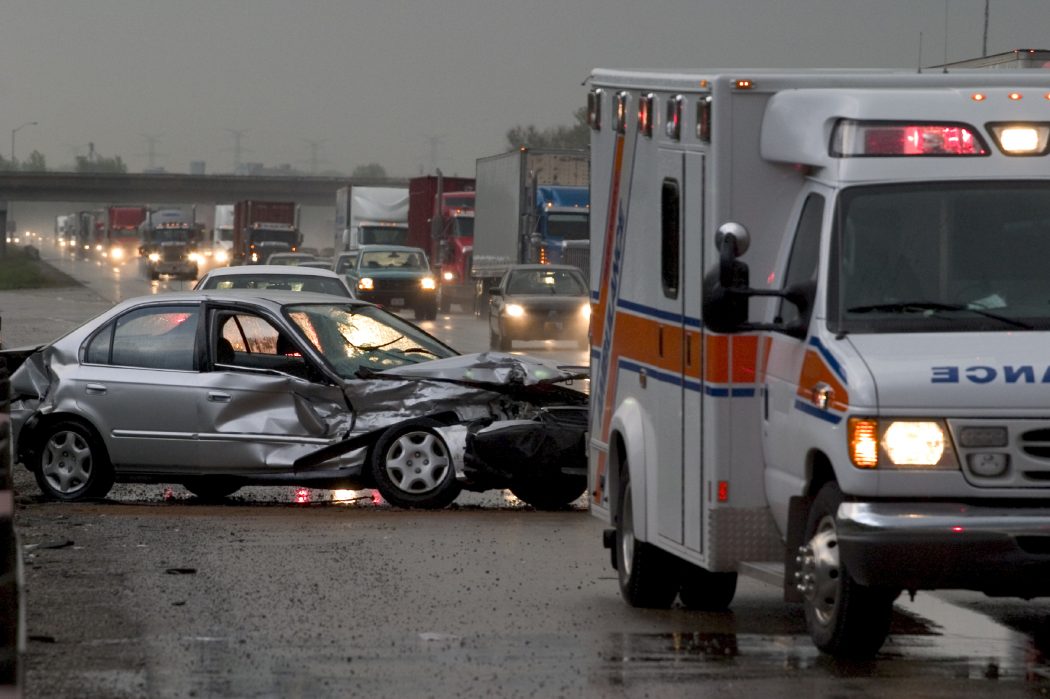 If you had an accident, it is important to have the best automobile accident attorney. Accidents are unfortunate events that anybody may witness anytime. Vehicle accidents are among the most common adverse situations and the highest risk of death. Around 35% of car accidents which had fatalities to regret were related to alcohol consumption. The worst case scenario is a fatality, but there are many other incidents, from a scratch to a sprained neck. It is always convenient to know who you can call in this case.
If you are seeking compensation for an accident that's simply where Law Depot website comes in. It sells templates of legal forms, starting out way back in 2001 with its first ever document. Today, Law Depot offers more than 150 templates, suitable for use in all 50 states across a range of legal issues. Check these Law Depot online forms…
For you, we've collected only the best attorneys of auto accidents.
Curtis Bostic has been working as an auto accident attorney in Charleston and its vicinity for over 20 years. Now he leads Bostic Law Group that handles car accidents' cases. He has also served on Charleston County Council in addition to an extensive list of committees and councils. They exhibit, on the firm's website, that the compensations of auto accidents they managed to get for their clients reached more than a million dollars; adding motorcycle and truck accidents, it reaches almost 4 million dollars. These impressive numbers surely back up their experience.
John Joseph Budin started his legal career as a prosecutor for the Criminal Division in the Cook Country, State Attorneys Office. Then he focused on personal injury and established The Budin Law Offices in Chicago. The firm has talented Car Accident Lawyers, who are specialists in local laws of Chicago and experts in insurance claims' cases which make them a reliable choice. Budin's lawyers work for a contingency fee, cover all expenses until the compensation is set and paid.
8 Colucci, Colucci & Marcus, P.C.
In the Boston area, the best car accident attorney is Dino M. Colucci, Darin Colucci, Matthew Marcus. He has a 30-year career in advocacy not only for car incidents cases but also plane crashes, motorcycle accidents, boating accidents, explosions, and other incidents. A broad experience in litigation makes him a wise choice for a reliable firm; and in the Boston area, he's the expert in local laws.
Gary Bell is founder and partner of the Law Firm of Bell & Pollock, PC. He has specialized, and still specializes, in all areas of motor vehicle collisions from auto to trucking and bus accidents, as well as drunk driving incidents, hit and run accidents, bad faith insurance accidents with regard to both Med Pay, UIM, and insurance coverages. He has handled high-profile cases over the years, has been the recipient of numerous awards with regard to his special expertise, trial practice, and professionalism.
In Kansas, you can look for the Dickerson Oxton Law Firm. Thomas and Chelsea Dickerson, a married couple, established it in 2010 to represent the injury victims. Three years ago, Thomas and Chelsea managed to solve a large insurance dispute in complex litigation; this resulted in paying more than 7 million dollars in insurance dispute. The firm founders have expressed their awareness of the loss and pain their customers experience and for that they treat them the best possible way. Despite being a small firm, they always operate under a contingency fee model.
5 The Martin Law Firm
Steven E. Martin, the founder of the firm, is specialized in commercial trucking accidents. Roads and highways from Alabama to Florida have a substantial number of accidents involving trucks; fatalities are high. Commercial truck accidents are usually caused by careless behavior from the driver. Most common root causes are speeding, overload trucks, drugs or alcohol, poor maintenance, inadequate training and drivers' fatigue. Attorneys of Martin Law Firm research the cause of their clients' accidents; if it is any of the above reasons, then liability will be clearly stated and payments will apply.
The best car accident attorneys in the Washington DC. Price Benowitz firm have broad experience in rear-end, head-on collisions, hit and run, rollover car accidents and car accidents that involve elder people. In most cases they seek compensations for injuries. The lawyers take their time to investigate the accidents in depth.
Under the slogan "No recovery, no fee", Goren Goren & Harris are the Car Accident Lawyers to call in Detroit. They have more than 40 year experience in helping their clients settle and get significant payments. Some successful millionaires cases, including car accidents, motorcycle incidents, and many others are part of their portfolio.
In Los Angeles area, look for John Jahrmarkt, the auto accident attorney. His firm is specialized in the most typical case: slip and fall claims. You might get involved in this kind of accident at public places such as shopping malls, restaurants, and markets. Jahrmarkt and Associates stresses that they research everything, Starting from police reports to witnesses, and if available, any videos of the accident.
legal problem
to get them proper compensations. They have four convenient locations on the northern side of the USA which make them a suitable choice for those lives in Jersey or Philly. The firm is specialized in the New Jersey area. There are specific laws to regulate traffics and
car accidents
in Jersey, like the auto insurance and the comparative negligence laws. If you are not familiar these local legislations, this might get you into a complex path. And you can get a meeting on your case for free.