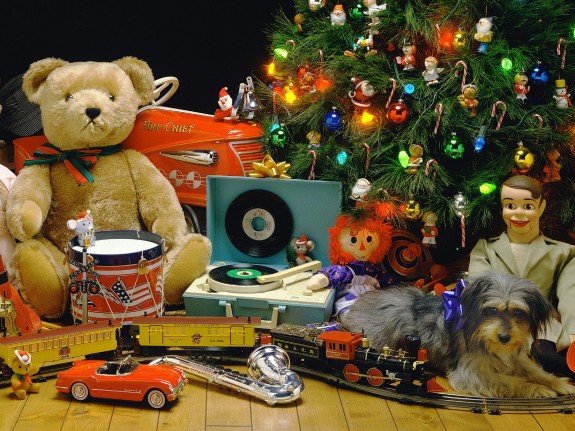 Games
Top 10 Must-Have Christmas Toys for Kids in 2022
Is there anyone who does not like playing with toys? It is impossible to say YES because most people regardless of their age like playing with toys. Those young children adore playing with toys and wait from time to time for getting a new toy as a gift that increases their pleasure, but what about adults? Those who are older than children like collecting toys especially dolls and lovely teddy bears since they remind them of their childhood and parents also like sharing the happiest moments with their children while playing with their toys.
Anyway, let's focus more on children and the toys that they like such as crafts, arts, sports equipment, bricks and construction toys, and other types that children like. What are the toys that are loved by children and are expected to be presented to them on Christmas? To discover more about these toys and choose a toy whether it is techy or traditional to present it to your child or any other child whom you love on this occasion, take a look at the following Christmas toys this year.
10.

 

Doh Vinci 3D Deluxe Styler
It is a 3D printer that can make young children and teenagers 3D designers who have the ability to compete with other professional designers and engineers. It is a perfect gift for young creative children especially girls. This 3D printer costs about £25 to be the cheapest on the list.
9.

 

Ice Skatig Anna and Elsa Dolls from Frozen
If your child is one of those who like the Disney film "Frozen", then you can bring these dolls to him\her. The toy costs about £30. Which one do you like the most Anna or Elsa?
8.

 

Barbie color change bag
This Barbie comes with just one hi-tech bag which has the ability to change its color for matching any outfit worn by Barbie. The bag is not just for Barbie, but it can also be used by young girls who like carrying bags. Barbie bag that matches over 100 shades costs about £40.
7.

 

The Kiddizoom Smart Watch
It is a camera watch that is really smart as it features a color touch screen in addition to a motion sensor. What makes this watch super smart is that it can record videos, capture photos, and can also edit them. It also allows you to play 3 built-in games. The cost of this smartwatch is about £50.
6.

 

Teksta T-Rex
It is the least sophisticated toy on this list as all it does is that it walks forward and backward, moves its head from one side to another, sniffs, chews, spits its bone out, and burps when it finishes chewing his bone. The price of this toy is about £59.99.
5.

 

Boom Co Rapid Madness blaster
It is also good for young children who like action games especially boys. It has the ability to fire 20 darts for a long distance up to 50 feet in just seconds. The price of this toy is approximately £65.
4.

 

My friend Cayla and Chloe
These dolls are inspired by the traditional and classic dolls that we used to find in stores, however, they are technologically advanced and more creative than what we used to receive or present. Cayla is extremely advanced to the extent that it can answer our questions ranging from her dislikes and likes to other things like general knowledge and even sports results via Google software. Cayla is not expected to say any bad words thanks to Google's SafeSearch technology that it has. Cayla costs about £75, so are you ready to purchase it?
3.

 

Xeno monstertoy
Xeno toy is a monster that can play for hours thanks to the 8 touch sensors and audio inputs that it has. The Xeno monster toy costs about £100.
2.

 

Transformers Chomp and Stomp Grimlock
It is a 20-inch robot that comes with a mighty and fascinating sword for fighting enemies. It is perfect for children who like action games and it costs about £115.
1.

 Leapfrog Leap TV
It may seem that it is not an interesting gift and does not cost a lot of money but in fact this is not true. It can be considered as the most useful gift on this list as it features a movement sensor camera, WiFi and what is more important than all of that is that it has programs which teach your child all what is needed including mathematics, writing, reading, science and social studies. It is ideal for young children whose age ranges from 3 to 8 years old. The cost of this gift is approximately £135 to be the most expensive on this list.
Which gift will you bring for your child under the Christmas tree?
Merry Christmas!