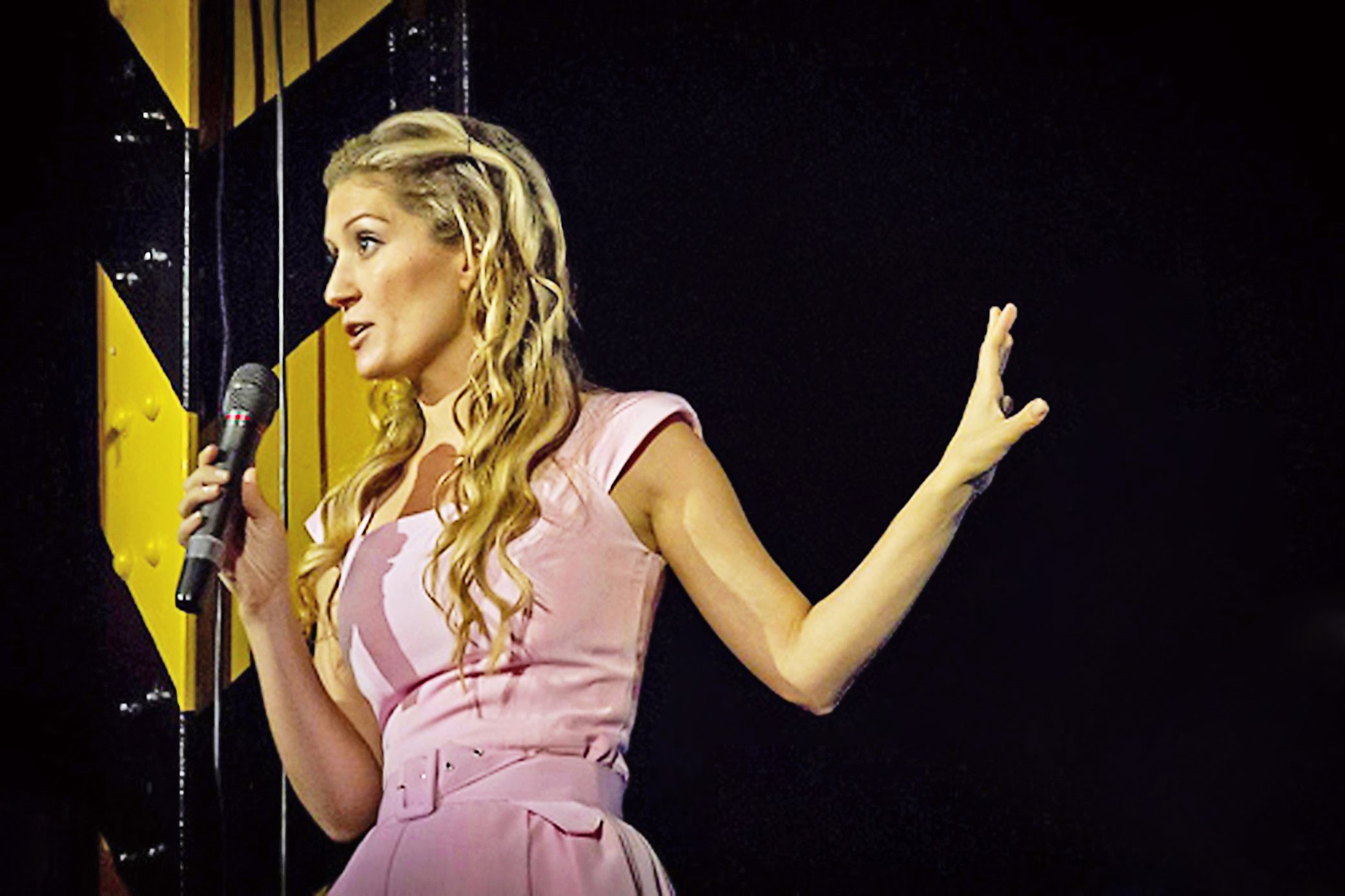 World & People
Top 10 Most Famous Business Motivational Speakers in The World
Life is a journey; a roller coaster with ups and downs, which we need to sustain. Because everything exists for a reason, some people chose to support, inspire and motivate the others. There are people who chose to enlighten the others and let them see the strength they own that lies deep within. That is why we have motivational speakers, people we need to get to know, to listen to and to learn from. At any time you feel that life is not worth it, that you cannot make it or that you are a failure, you can listen to them and let the light penetrate through your soul. They are healers, philosophers, teachers, and guides.
However, always remember that they only guide and motivate, but you are the one to follow your dreams and make them come true. You only let people guide you, but you are the one to believe in yourself. Following are 10 of the most famous business motivational speakers.
Gary Vaynerchuk launched his career and acknowledged that he would like to be a businessman when he first took part in family business, his family liquor store. Vaynerchuk set out to launch America's first wine e-commerce sites. Then, he launched VaynerRSE that contributed to the rise of world-changing technology companies. After that he managed to launch VaynerCapital and put the #AskGaryVee Show on display; the show used to reveal information about the business, entrepreneurship, and marketing.
Four New York Times best-sellers are the works of Mr. Vaynerchuk. Gary made an appearance on ABC News, Bloomberg TV, CNBC, CNN, The Tonight Show with Jimmy Fallon, Late Night with Seth Meyers and The Ellen DeGeneres Show. What makes Vaynerchuk a special motivational speaker is that he predisposes audience to work and exert effort to set up their small business and be entrepreneurs. As he told his audience once "Look yourself in the mirror and ask yourself, what do I want to do every day for the rest of my life… Do that".
9

Patrick Schwerdtfeger

[Award-Winning Business Motivational Speaker]
Through buzz and interaction with attendees, Schwerdtfeger establishes his name and career as a professional business motivational speaker who made it to hundreds of events addressing entrepreneurs and small business owners. He has written an award-winning book, Marketing Shortcuts for the Self-Employed (2011, Wiley). Moreover, he is a major speaker for Bloomberg TV.
In a video on his official website, Schwerdtfeger shows a glimpse of his keynote speeches that he delivered around the world, traveling from one place to another to meet and inspire his small business audiences. He amazed the public with keynote, motivational speeches at the Business Leadership Summit, the Small Business Administration (SBA), the Entrepreneur & Small Business Academy, the Internet Marketing Conference (IMC), the American Marketing Association (AMA), SCORE and dozens of Chambers of Commerce as well as small business events for Bloomberg TV, Comcast Business Class, Bank of America, United Healthcare and Time Warner Cable. Schwerdtfeger's major interest is in online marketing, social media, positive psychology and the science of happiness.
Penny Burke is an award-winning marketer, facilitator, and author of Forced Focus, the art of addressing the right people. She has directed and managed projects of the longest living television advertisements and commercials. Burke has been in the marketing and advertising career Melbourne, Sydney and London for almost 25 years. Before launching her advertising career with Essence Communications, Penny has been a Strategy Planning Director in Clemenger BBDO, supervising strategic developments for major communications projects. She earned a Bachelor of Business (Marketing) and was a lecturer at Melbourne Universities such as RMIT, Monash, and Swinburne. Penny Burke heads Kennards Hire, a tool hire company with Australian staff who works in the field of Market & Social Research Society (AMSRS).
Penny always leaves audience astonished and satisfied. One client, Local Government Association of NSW and Shires Association of NSW, said "Penny was the final speaker at our conference and was an appropriate finisher. Penny was engaging and entertaining but also had a clear message about 'personal branding' which went over well with attendees".
7

Cynthia Kersey

 

[CHO of the Unstoppable Foundation]
Cynthia is the Chief Humanitarian Officer of the Unstoppable Foundation that calls for children having a proper education. She has authored two books, "Unstoppable" and "Unstoppable Women" which are bestselling. Kersey had books comprising inspiring stories of people who were consistent and determined enough to overcome the obstacles and holdbacks and to prove that they are successful. Interestingly, 500.000 copies of the books written in 17 languages were soon sold out as they inspired and awed readers. She once said, "Believe in yourself and there will come a day when others will have no choice but to believe in you".
6

Bob Proctor

 [CEO of LifeSuccess Productions]
Bob Proctor owes Think and Grow Rich a lot! In 1961, he studied the book and it had a major impact on his business, savvy mind and life. Dubbed as "The Granddaddy of All Motivational Literature", the book prompted him to set up his own business company. As a speaker, author, consultant, coach and mentor, Proctor passes his experience and way of thinking to other organizations and foundations, providing them with major plans that will empower them. Proctor does not acknowledge of limits and borders that hinder our career and life as "The only limits in our life are those we impose on ourselves".
Danielle Di-Masi is an expert on digital communication. Di-Masi earned a Stevie Award as 'Woman of the Year' for her dedication to working with individuals and organizations, using strategies that guarantee that every e-interaction made is met with consistency and achieves the aim coveted. Not only is she a business motivational speaker that listed in the Top 20 Australian business speakers but she is also a lecturer at the University, media commentator, award-winning blogger, and a social and business behavior expert for Network Ten and the University of New South Wales.
Di-Masi's global fame has gone further when her global community was referred to in newspapers and magazines as CLEO, The Los Angeles Times, GQ, Australian Financial Review, ELLE, Psychology Today, SMH Body and Soul, The Age, Women's Health and Cosmopolitan. Moreover, her TEDx talk on the 'Evolution of Digital Communication' garnered more than 35,000 viewers. Her talks revolve around the communication evolution, digital communication, our real online and offline self and how we interact. She always leaves clients satisfied; UniLodge NSW says, "It was really good, Danielle is a fantastic speaker and you can tell she enjoyed talking to students so much. She gave them so many tips on how to make the best of networking. I don't regret picking her for this event, I could not have been more satisfied!".
4

Greg Reid

[

Entrepreneur and CEO of several successful corporations

]
Greg Reid has managed several projects such as The Millionaire Mentor, Positive Impact, Three Feet from Gold and Napoleon Hill's Road to Riches. As a CEO of several companies, he tended to give his experience and savvy mind to inspire hundreds of audience. Greg is one of most inspirational motivational speakers in the corporate arena; he tended to motivate hundreds of young audience so they can start and set up their new projects to grow. Greg Reid believes that "When you do what you love and love what you do, you'll have success your whole life through".
3

Scott Duffy

 [

Entrepreneur, Best-Selling Author

]
Scott Duffy is an entrepreneur and a savvy businessman. He has launched his career as the best selling author and a speaker. Duffy added so much to multiple big media companies like CBS Sportsline, NBC Internet, and FOXSports.com. Next, he set up Smart Charter, an online booking tool for private aviation. As an inspirational keynote speaker who has motivated hundreds at the NYSE and evaluated media outlets including CNBC, FOX News, and CBS Radio. As the Co-Host of "Business & Burgers, Presented by Microsoft", Best-Selling Author of Launch!, a project for building great companies, and Founder of The Launch Project, which provides Startup, Growth, and Capital Consulting. Duffy believes that "Every day provides a fresh start and a new opportunity to do things right".
Peter Sheahan is the CEO of Karrikins Group. Not only is he the CEO but he is also the founder. He is internationally famous for his savvy business mind and strategies. Peter Sheahan has been the advisor of multiple companies as Wells Fargo, and Cardinal Health. He has authored seven books, including Flip, Generation Y, Making it Happen, and his latest release, Matter. Peter has done over 2,500 presentations to more than 500,000 people in 20 different countries, and he has been ranked as one of the 25 Most Influential Speakers in the World by the National Speakers Association. Not only is he a famous inspirational keynote speaker but also the youngest person ever to make to the Hall of Fame.
Williamson has the potentials of empowering and inspiring people. It is a gift! WilliamsonDesi has delivered keynote messages that focus on empowerment rather than painting one's image as a victim. His inspirational message comes from a real experience when he suffered from paralysis. Through sufferance, he considered changes in his life as the harsh experience was more likely an eye-opener. That is why he has dedicated his life, time and energy to show people that they have potentials and abilities; they can do and are more than they think.
Interestingly, he launched his career in sales and marketing with Johnson and Johnson, PepsiCo, Rain Bird Sprinkler Manufacturing, Johnson Wax Company, and Dr. Pepper/Snapple, where he established an empire of businesses.
Not only is he a successful businessman who affecting and inspiring thousands of people, but also a motivational speaker whose videos were used in over 150 prisons across the country. In addition to his inspiring videos, he also authored his motivational book Get Off Your Assets!… How to Deal With the Challenges of Life—and Win!
Have you ever had had an experience with a motivational speaker? Tell us more about it in the comment section below.