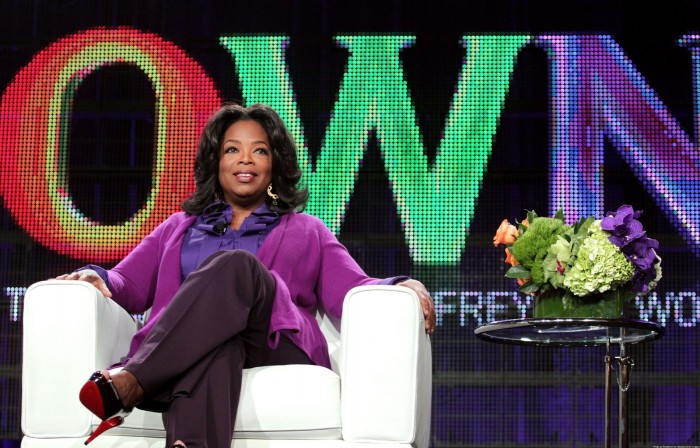 TV & Movies
Top 10 Most Popular Talk-Shows You Can Watch
Since television is a means of entertainment, talk shows are increasing with remarkable way. This sort of programs invaded our society, with an intention of interactivity and awareness. Yet, not all of these programs managed to get this target, some set in people's mind and soul. From these most liked, here a list of the top 10 are brought to you.
10 The Jerry Springer Show:
It is an American syndicated shocking talk show hosted by Jerry Springer, an ex-politician. This talk show started on September 30, 1991. For its next season in the fall of 1992, the program was purchased by the NBC stations. In 2000, Springer was granted a five-year contract with 30 million dollars, $6 millions are payable each year.
9 The Steve Wilkos Show:
It is an American talk show hosted by Steve Wilkos. The show started on September 10, 2007. The idea of Wilkos having his own program appeared due to this approach, which proved to be so accepted with viewers that the producers of Springer encouraged the thought of giving Wilkos his own show to NBCUniversal. Wilkos' show deals with more severe topics than Springer usually covers, the majority of them related to criminal justice issues. It is very welcomed by its viewers.
8 Steve Harvey:
Steve Harvey is an American talk show, which is hosted by the comedian and actor Steve Harvey. The show is produced by Endemol USA and, yet NBCUniversal Television Distribution is the responsible for the distribution. The talk show was ranked the second. It is viewed by 1.987 million at average.
7 Rachael Ray:
It is an American talk show hosted by Rachael Ray. It started in syndication in the United States and Canada on September 18, 2006. She brings a range of celebrities on screen to talk about their accomplishments in their works. Ray asks for instructions and strategies to still healthy and safe from a variety of health and lifestyle experts.
6 The Maury Povich Show:
It is a talk show hosted by Maury Povich, which debuted in 1991. Maury has dealt with many topics all over the 21 seasons, such as teenage pregnancy, paternity test results, makeovers, transgender individuals, obese children, domestic violence, and unusual phobias. Yet the most leading topic in the talk show is paternity testing.
5 Katie:
It started in 2012, ending in July 2014, hosted by Katie Couric. Katie deals with topics people care about. Since launching the show, Couric has fitted in her affiliation with the ABC News into her talk show.
4 Dr. Oz talk show:
It is an American television talk show, which is hosted by Dr. Mehmet Oz, a cardiothoracic surgeon and a professor at Columbia University who turned to be a well-known figure after appeared on The Oprah Winfrey Show. In 2010, the Show was nominated for a GLAAD Media Award for the exceptional Talk Show Episode for the episode of "The Science of Intersex" throughout the 21st GLAAD Media Awards.
3 The Ellen DeGeneres Show:
It is an American talk show hosted by the comedian and actress Ellen DeGeneres. It started on September 8, 2003 and is produced by Telepictures. The show has significant success, and has won 38 Daytime Emmy Awards, with an increasing popularity.
2 Oprah Winfrey Show:
It is an American talk show, started from 1986 to end after 25 seasons in 2011. Oprah is deemed to be one of the longest-running daytime television talk shows all over the history. The show gained 47 Daytime Emmy Awards. Winfrey interviewed an overabundance of leading figures and ordinary people during the 25 years.
1 Dr. Phil:
Dr. Phil is a TV talk show hosted by Phil McGraw. It debuted in 2012. Initially, it is produced by Oprah Winfrey's Harpo Productions alongside with Paramount Domestic Television , yet beginning from 2007, it is produced by CBS Television Distribution with Peteski Productions. It is highly admired talk show. One of the most episodes is when the show focused on Bumfights and attacks against the homeless across America, that was on December 12th 2006.
This list is rich with a treasure of most important and admired TV talk shows that have dealt with significant matters.