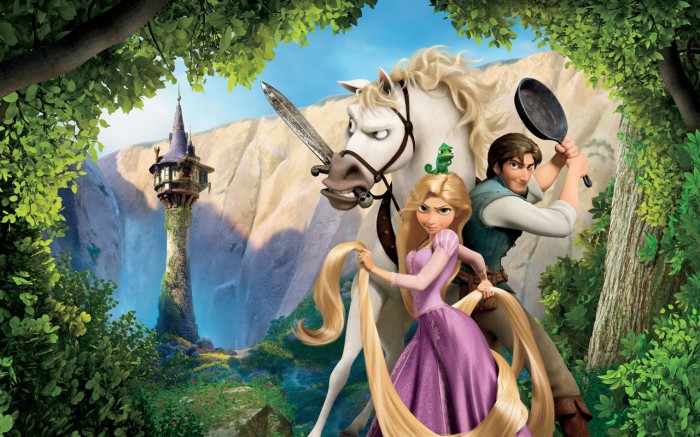 Animation is a high technology that requires a lot of efforts. The animated movies are not only designed for children but also for people of all ages. Disney managed to attract people to this sort of movies. Ranking in the highest positions, Disney movies are popular everywhere all over the world. If you are interested in this type of movies, have a look on this list including the top 10 most popular Disney movies.
10 Peter Pan:
It is an American animated adventure movie produced by Walt Disney. The film joined the 1953 Cannes Film Festival. Peter Pan was positively received by most critics in its initial release. In 2013, the reviews have still mostly encouraging with 75% ratings on Rotten Tomatoes. Michael Jackson stated that Peter Pan is his much loved movie of all time, from which he gained the name for his estate.
9 The Lion King:
It is an American animated adventure movie produced in 1994. The Lion King deals with the story of Simba, a little lion who is to follow the steps of his father. The Lion King gained $422,783,777 in North America and $564,700,000 in many areas for a universal total of $987,483,777. Following its original run, it was classified as the second-highest grossing film of all time globally.
8 Frozen:
It is an animated movie, produced by Walt Disney in 2013. Frozen gained $400,738,009 in North America. Frozen became Fandango's the highest ticket seller among the animated movies. The commercial success of Frozen in Japan was deemed to be a "phenomenon" that gained widespread media coverage.
7 Lady And The Tramp:
Lady and the Tramp is an American animated romantic-comedy movie produced by Walt Disney in 1955. It deals with the story of a female American Cocker Spaniel called Lady that lives with an upper-middle-class family. Based on the Internet Movie Database, it received positive reviews from some review websites. Additionally, the film received positive reviews by Rotten Tomatoes.
6 Tangled:
It is an animated musical comedy movie produced in 2010 by Walt Disney. Disobeying her mother's wishes, the young princess helps a handsome impostor to take her out into the world that she has never watched. The movie gained $200,821,936 in North America, and $390,973,000 in other places, for a global total of $591,794,936.
5 The Little Mermaid:
It is an American animated musical movie produced by Walt Disney in 1989. The Little Mermaid was received in a positive way. After almost 20 years of the release in 1989, the Yahoo! users ranked "The Little Mermaid" the 14th in a list of 30 animated films of all time.
4 Beauty and the Beast:

It is an American animated musical romantic movie, released in 1991. In April 1994, the movie became Disney's first animated film to be adapted into a Broadway musical. The film was given a positive rating of 93% according to reviews from 101 critics, based on Rotten Tomatoes. It gained the Academy Awards for the Best Music Original Song in 1992.
3 Fantasia:
It is an American animated movie. Fantasia gained important critical acclaim at the time of release and was watched by some critics, who described it as a masterpiece. The first show at the Carthay Circle Theatre was a significant matter, attracting about 5000 people. In 1940, Fantasia was ranked the 5th at the National Board of Review Awards in the Top Ten Films class.
2 Cinderella:
Cinderella is an American animated musical movie. It at present has a score of 97% on Rotten Tomatoes. The movie was nominated for three Academy Awards for Best Sound.
1 Snow White :
Walt Disney gained an honorary Oscar, and the film was selected for the Best Musical Score. Snow White's accomplishment resulted for a Disney progress for more featured productions. Walt Disney employed much of the income from Snow White and the Seven Dwarfs to back a new studio that cost $4.5 million in Burbank.