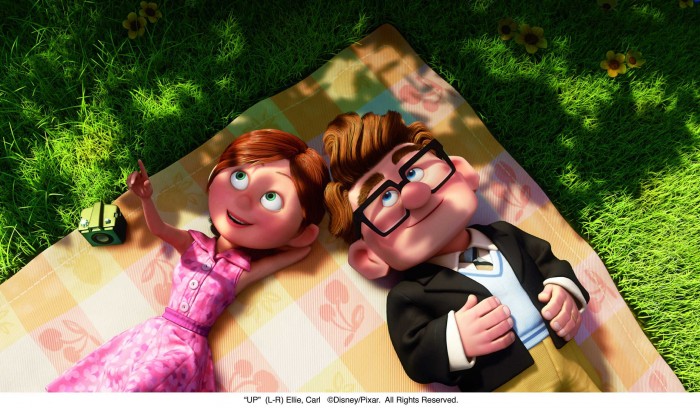 Children's imaginative capabilities keep fascinating their parents and the world each and every day. Children are full of life and joy they can turn anywhere into a playground. They interact with their dolls and toys by all means; they give them names, they talk to them and they have tea parties with them. So it is the parents' mission to fire this creativity. Watching Cartoons with your children is a great way to achieve this goal. Here are the top 10 best 3D Cartoons for kids.
1 Avatar:
Directed by Academy Award winner James Cameron, Avatar, is a breakthrough in cinema industry by using 3D technology. In his journey to the moon Pandora, the paralyzed Marine Jake Sully, was caught in a dilemma. Sully discovers a world where he believes this is where he belongs. He is scattered between keeping and carrying on his mission. The fusion between these two worlds is amazingly done and the movie as a whole is a masterpiece.
"If you want to make peace with your enemy, you have to work with your enemy. Then he becomes your partner." Nelson Mandela. Mandela's words summarize How to Train your Dragon's storyline. A young Viking who pursues hunting down dragons finds out that dragons are possible friends and through love only he can mastermind them.
3 Toy Story 3:
Andy ((voiced by John Morris) the young boy who owns a collection of toys, that have their lives themselves, grew old in Toy story threquel and now is joining college. His mother asks him to give away his old stuff, so the toys are sent to a day-care center and their adventure begins trying to go back home.
4 The Nightmare before Christmas
The 3D version is created after thirteen years of the movie's first release to give life to the movie. It tells the story of Jack the pumpkin (voiced by Chris Sarandon) he gets bored of his Halloween town and tries to navigate an untrodden land, Christmas town. He felt that this is exactly what he needs and then decides to bring Christmas to Halloween but all his attempts fail to do so.
5  The polar express
A doubting boy boards a magical train heading to the North Pole and Santa Claus's home. Throughout his journey this young boy lives another inner journey of self-discovery.
6 Monsters vs. Aliens
The villain of the movie is an alien mastermind who tries to take over planet earth. On the other hand a woman transformed into a giant after being hit by a meteorite, surprisingly on her wedding day. Teaming up with other monsters the US government delegates them to confront the alien.
7 Coraline
The second movie directed by Henry Selick in this list, the first is The Nightmare before Christmas. Coraline (voiced by Dakota Fanning) feels neglected by her parents after moving to an old house. Led by children's curiosity she wanders the house and finds an old door that hide a parallel world. This world seemed ideal to her, a world where parents take good care of their sons. Finally she discovers that this world too has its flaws and decides to come back to the real world.
8 UP:
Carl Fredricksen (voiced by Edward Asner) is an old man who fails to make his wife's dream come true during her life. Now sits alone after her death, pushed by their sweet moments they lived together decides to fly his house to his dead wife long sought destination, Paradise Falls.
9 Alice in Wonderland
Based on Lewis Carroll's book, Alice moves to a magical world from her childhood. She reunites with her old personality. Finally she goes back her world really enlightened about her life choices.
10 Cloudy With a Chance of Meatballs
Flint (voiced by Bill Hader) believes that he is a genius and his mother kept backing him up until her death. After his mother's death his father does play the supporting father role rather he thinks that Flint should forget about his inventions. Later on Flint tries to ensure a food source for his town replacing the absence of its main food source and here the adventure comes.