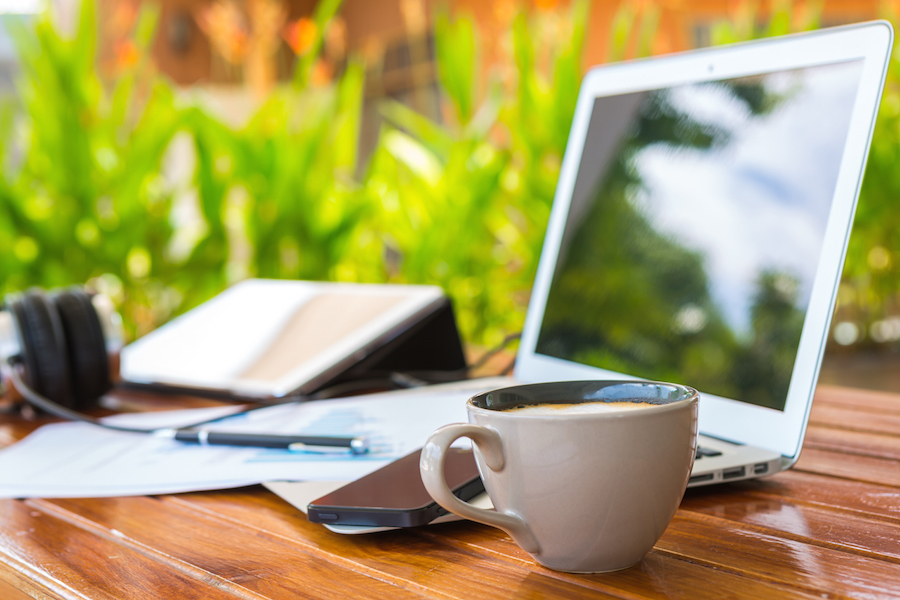 Health
Use These 8 Simple Tips for Better Health and Wellness
Are you still trying to work out how to improve your health without spending months at the gym? We present a list of simple things that you can do and minor adjustments that you can make to your normal routine to improve fitness and health. These are basic things that anybody can do regardless of age or gender. So, settle down and work out which of these you have already incorporated into your daily life.
1

Exercise Daily
The worst thing anybody can do is to exercise sporadically, be Aude when you stop exercising, your body just falls back to a state of lethargy and inertia – and that makes it much harder to maintain good health. So instead of attempting to do some intense workouts for a month and then falling back to your normal routine, try to make exercise a part of your life by incorporating simple exercises into your fitness plan. Start easy and work your way up; that way, you won't be overwhelmed by the pressure to keep up a tiresome gym session.
2

Start Your Morning with a Hydrating Warm Drink
Drinking water on an empty stomach can do a lot to fire up your metabolism – especially if you take it first thing in the morning before breakfast. But if you find that it's a hassle to drink plain water, try adding some natural fruit flavors as this will allow you to get some vitamins into your system. A warm drink is much easier on the stomach, but some research has shown that cold water is absorbed much faster and may be better for boosting metabolic function.
3

Get Some Vitamin D
The best times to go out in the sun are mornings and evenings, right before sunset – this is when UV Ray's are least destructive. Spend just ten minutes absorbing sunlight every day to get your dose of Vitamin D or use either Vitamin D2 or D3 supplements if you can't get sunshine. This will serve to balance your bio-clock and keep you mentally and physically healthy.
4

Say No to Sugary Drinks
As we age, we tend to lose the ability to process sugars and that can be a problem if you're constantly filling up on energy drinks. The best way to go about this is to drink fruit juice and/or water when thirsty. Fruit sugars are far healthier and useful to the body because they contain real calories – as opposed to fake sugars, which give you a temporary high and cause fluctuations in the hormones.
5

Add More Fruit and Vegetables at Each Meal
Fruits and veggies give your body high levels of energy, and they are great for streamlining digestion. It's possible that as you age, your body's ability to absorb nutrients from food will reduce, but this can be offset by eating more fruits and greens. Dark green leaves are an excellent source of antioxidants, which are needed to maintain good health and prevent diseases such as cancer – but on the whole, if you can find deep-colored fruits and vegetables, they have a profound impact on human health and will keep you strong.
6

Use Supplementation
Most of us don't get the full list of nutrients the body needs from our food alone, and for this reason, it makes sense to use supplements. Make sure that you're getting a good supply of minerals, amino acids, and B-vitamins to prevent opportunistic infections and low energy.
7

Sleep Enough, but Not Too Much
The issue of sleep has caused some confusion because some experts recommend that we sleep for nine hours for maximum health, while some say that 6-7 hours is sufficient. We recommend that you find a balance somewhere between seven and eight-hour sleeping time. Also, remember that the quality of sleep matters more than the total number of hours spent in bed. Don't sleep for more than nine hours though, as that might cause problems down the line.
8

Keep Happiness and Relaxation a Priority
Whatever you do, make it a priority to be happy. This can mean different things to different people; so for instance, if there are people in your life who are stealing the joy out of your life, cut them off and make new friends or associates. Our jobs can sometimes be a source of great stress and if that's the case for you, it's going to be one of the first things that you address in your goal to be healthy and happy.
But remember, this is a process. Chances are, you won't just wake up one morning and have everything sorted out, but the fact that you're working on improving your health and fitness means that you're on the right track. Good luck!