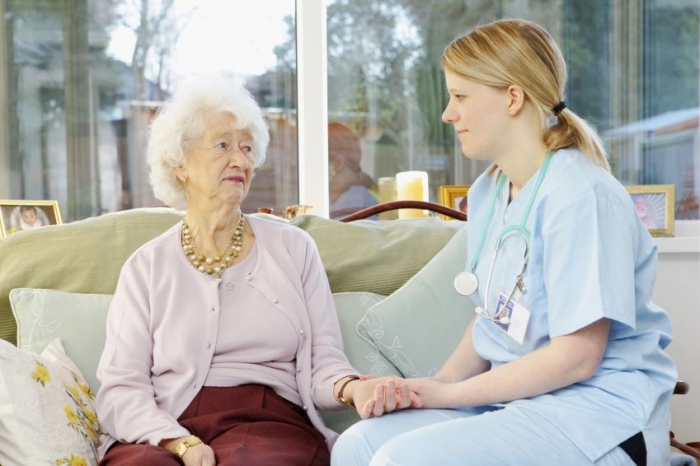 You may get enough knowledge from your nursing school and this makes you believe that it is enough for you to answer all the questions that you get in the licensure examinations and to pass the board exams depending on your knowledge without the need to get additional information or to ask for help. Depending on the knowledge that the nursing students get from their schools is not enough for passing licensure examinations and this is why there are many nursing review centers which are mainly established for helping students to pass their exams. These nursing review centers can be found in different countries around the world in order to meet the increasing number of those people who want to study nursing. Here is a quick glance at the top 10 best review centers for nursing to help you to choose the most suitable nursing review center for you.
10. Bay Area College of Nursing
It was founded in 2004 and offers many different programs for the nurses and nursing students. It presents NCLEX review for RNs and VNs to make it easy for the nursing students to pass the NCLEX exam.
9. Global NCLEX Review Center
It was founded in 2004 to help those nursing students who want to pass the NCLEX exam. It presents its program to all the nursing students whether they are US or international graduates and it does not matter whether they failed and repeated the NCLEX exam or take it for the first time.
It has 20 years' experience in preparing registered and vocational nurse candidates. It helps repeating exam candidates, newly graduates and also foreign graduates to pass the Nursing State Boards Examination on the first try without the need to repeat the exam several times.
ARI offers its nursing students an intensive and comprehensive review program which is always updated and the review classes range from 80 to 90 hours length. You can get what you need through attending in-classroom program or through the live online review class via the internet depending on what suits you. You will get practice tests in addition to ongoing assistance to be well prepared for the NCLEX exam and to pass it successfully.
6. Review for Nurses, Inc with Sally Lagerquist 
It was founded in 1976 by Sally Lagerquist who is a nurse educator and since that time she has been preparing and helping the NCLEX-RN nursing candidates to achieve their goal and pass the NCLEX-RN exam without the need to repeat it. There is a unique focus that is presented to the nursing students especially the repeat test takers and international nurses.
FNR was founded in 1971 and it helps nursing students to pass the NCLEX-RN and NCLEX-LPN on the first attempt. The comprehensive study program which is offered by FNR is available for all the nursing students whether they are going to take the NCLEX exam for the first time, took it before or are internationally trained.
4. Julius Nursing Review Center 
It prepares its nursing students, RN and PN graduate students, for the NCLEX-LPN and NCLEX-RN examination through focusing more on developing test taking skills and offering comprehensive nursing content in addition to online questions. All of this is presented to you by experienced instructors to make it easy for you to understand what you get.
3. America Healthways Education 
It offers comprehensive and focused classes from professional nurses for its nursing students to prepare them to pass the NCLEX-RN/ LVN/ LPN exams. It also helps foreign nurses from different countries around the world to pass NCLEX-RN exam. At the end of the program, you will receive final evaluation to make sure that you are ready for taking the real exam.
It allows you to get comprehensive instruction from expert teachers whether it is through online or live classrooms. Kaplan course covers the content and prepares you through offering realistic prep experience and presenting over 3,000 exam-style questions to make you feel that you take a real NCLEX exam. It focuses more on realistic practice and different skills such as clinical judgment and critical thinking. Kaplan is perfect for the nursing students who are good at content. Kaplan guarantees you passing the exam or you will get your money back.
It was founded in 1988 and it offers nursing students online and live NCLEX review courses to allow them to choose what suits their needs. Hurst's course is based on application and developing critical thinking skills. You will be prepared to pass NCLEX –PN or NCLEX-RN on the first try. Hurst guarantees you passing your NCLEX exam the first time without the need to fail and take it several times to finally pass. Hurst is highly recommended by most of the nursing students who tried it and they assure that it has a professional, friendly and excellent staff and it helped them to understand content very well. Hurst is ideal for those nursing students who are weak in content.