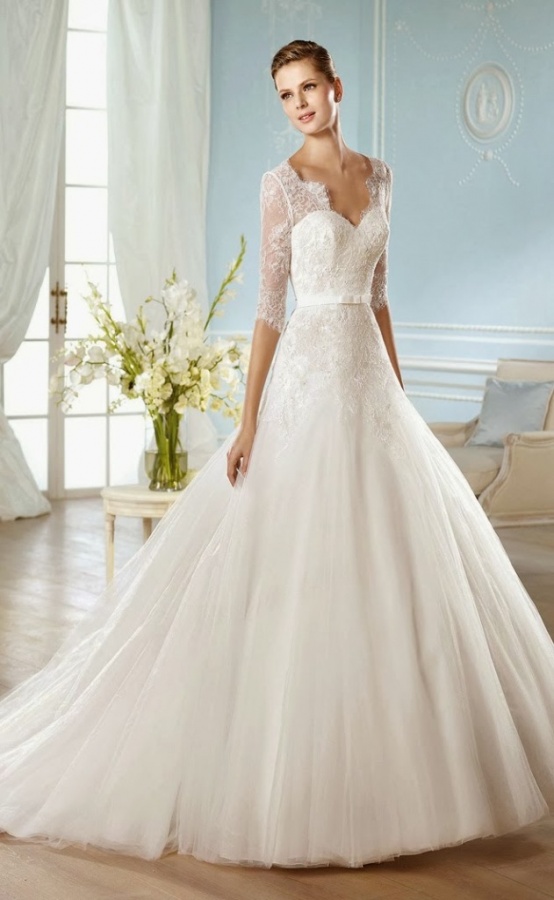 Fashion
Top 10 Hottest Winter Wedding Dresses That are Trendy
Is there any girl who does not dream of her wedding dress? It is difficult to say yes. Most of the girls, if it is not all of them, wait for the day on which they will be able to stand in front of the mirror and watch themselves wearing the wedding dress. Wedding dresses are always renewed and every season you can find something new that is really creative and suit the weather in which the dresses are worn. Winter wedding dresses are different from the other wedding dresses that are made for the brides in other seasons.
The weather in winter is cold and it is difficult to wear those wedding dresses that are designed for spring, autumn, or summer in which the weather is hotter. For this reason, the winter wedding dresses are designed to be heavier in the fabrics that are used for making them.
Some of the winter wedding dresses are designed to look like coats with long sleeves, fur, and heavy materials while there are others that are designed to be just long in their sleeves to cover the whole body and protect the bride from the cold weather. Most of the winter wedding dresses are long as there are floor-length dresses and there are also other dresses which are designed with the long train but it is difficult to find winter wedding dresses that are short because such dresses will make you feel cold.
You can find that there are wedding dresses which are designed without sleeves and in this case you will need to wear something like a white coat or to put something heavy on your shoulders to keep warm while celebrating your wedding. Make sure that you choose a good wedding dress which makes you comfortable on your wedding day.