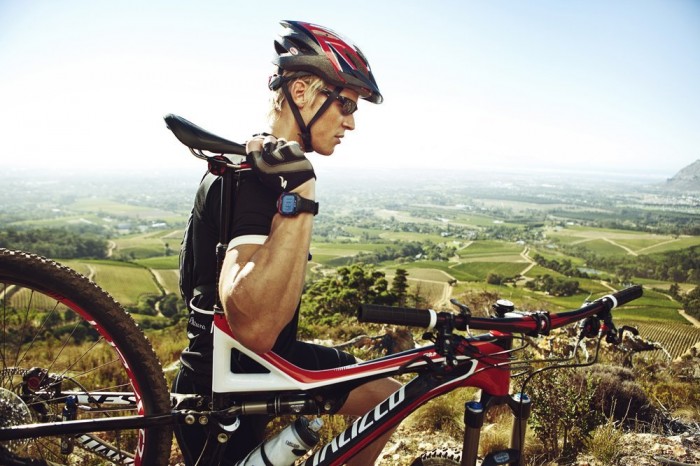 Watches
Top 10 Most Practical Sport Watches In The World
What is the kind of your watch? Is it a sport watch or something else? Sport watch is very useful for fitness enthusiasts not only athletes. The reason for this is that it helps in heart rate monitoring and GPS tracking. You can choose from so many watches, here are best 10 choices of these sport watches.
1 Suunto Ambit
It is the best sport watche in the field of outdoor sports in fitness men list. This sport watch has a lot of features such as: tracking the altitude of the athlete, navigation, heart rate, and it is very useful in backcountry skiing, mountain climbing and hiking. Also, it has a GPS having way point navigation, online planning and a barometer.
2 Tom Tom Runner
This watch is made for runners. It has personal navigation features that help in outdoor distance runs. It has the feature of tracking training zones, and it has a heart rate monitor. It has also the option of stride counter, and this counter measures pace and distance. It is one of the best five watches.
3 Nixon Supertide
This watch is very important for surfers. It has data for tide, sunrise and sunset. You can easily read the high-res digital display screen. If the surfer is planning for another ride, he can synch it by the motion of the waves.
4 Polar RC3 Training Computer
This type of running watch helps in giving speed. It is also shows distance and routes, and the time that the athlete is expecting to finish. It measures the heart rate zone. It has a personal navigation system. It is the best GPS running watches.
5 Highgear XT7
This watch is the best choice for mountain climbers, and hiking. It has an altimeter, GPS, and barometer. These options help the climber or hiking as it keeps the athlete out of storms. Highgear XT7 is capable of monitoring the heart rate, tracking pace, speed and distance.
6 Garmin Swim
This watch is made especially for swimmers, or for the pool. It shows which strokes the swimmer used. It also, measures pace, distance and the calories burned. Hence, it it so useful for the swimmer.
7 Timex Ironman Sleek 150-Lap
It is the best basic sport watch. This watch is a new generation of Ironman Sleek. It has the benefit of Tap Screen Technology. This option makes the user start and stop the workout timer with only a tap of finger. It has: interval timers, hydration, nutrition alarms and lap data storage. It is water resistant.
8 Garmin Forerunner 410
This watch has the ability of tracking pace, distance and heart rate. It can also work with a wireless data upload. It is one of the best ten sport watches in the world.
9 Columbia Switchback
This watch is so useful for the hikers as it can reverse the coordinate 180 degrees. Through this, the hiker can turn back to his starting point. It has a temperature reader, 59 lap memory, 10 –run data storage and a chronograph
10 Adidas AdiPowerTR
It is useful in Cardio training, running and soccer. It has a start lap and training with interval timer. This watch has also 100-lap memory and a chronograph. So; it is a multiple stop watch.
Hence, all of these sport watches are very useful in sport field. Also, they help the athletes in their training. All of them have countless options.