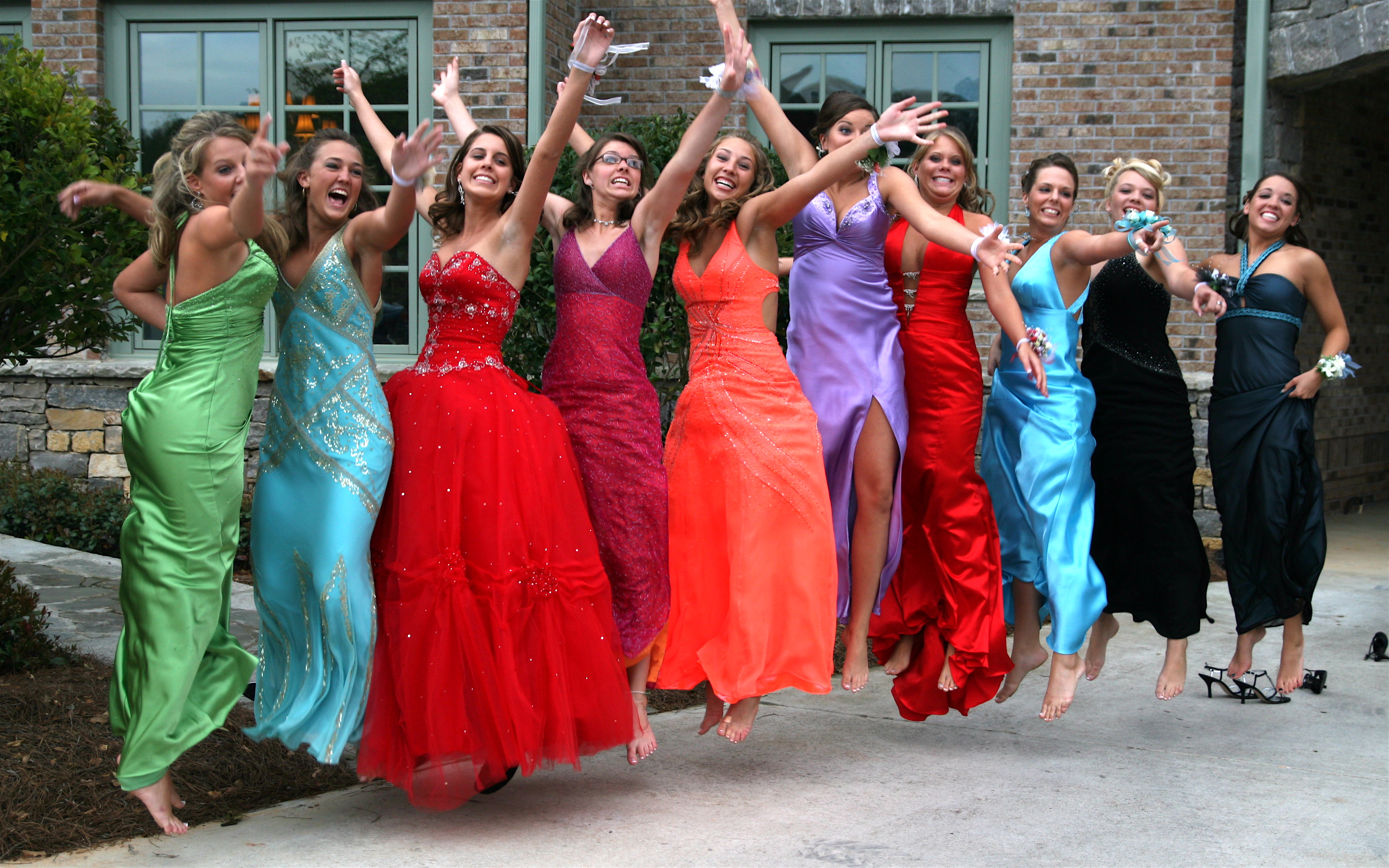 Fashion
Top Tips To Look The Best at Prom
Prom is a pretty big deal and it can be the highlight of your school year but it can be incredibly stressful preparing for the big night. Not to mention disappointing if you fail to pull off the look you are going for. If you want to feel confident and look amazing at prom then there are a few simple tips that you can follow, starting from before the date the prom is announced right up until the very morning of the prom.
1
Start Planning
You can start brainstorming your look right now. Whether you use Pinterest to look for and save ideas or physically cut out dresses and accessories you like from magazines you can assemble a board or book of ideas to draw from when you are ready to start shopping and pulling your outfit together. There are other online digital image collectors which can help you to browse outfits and looks with ease, just make sure you save or store your ideas for future reference. As you get closer to the date you can cut your ideas down to a short list, that consists of just a few of your favorites. Make sure you include hair and makeup looks in your collection.
2
Practice Self Care
The next thing to do is simple but absolutely essential to looking great at your prom; take care of yourself. Looking after your skin by implementing a cleansing and moisturizing regimen, at the very least, that suits your skin type. Exercising and a healthy diet is also crucial when aiming to look your best. Getting enough sleep and looking after your emotional well-being is also key if you are sleep deprived or completely stressed it will show and you certainly won't enjoy yourself as much.
3
That Perfect Dress
When it gets a few months out you need to nail down that dress. Start looking for the perfect dress or outfit early. Even if you don't know the exact date it is usually easy to work out about when the prom will be. Check outline retailers like TeraniCouture.com to find some great looks. Make sure you get a second opinion on your choices, ask a trusted friend or family member, they might see things from a slightly more objective manner and will often have an outsider view on what will suit you. You will also need to think about what sort of styles suit you. For example, an empire cut looks great on those with a slimmer build, whereas a fit and flared dress. It's worth investigating what sleeves, waists, necklines, and colors suit you. It's also important to take into account what sort of guidelines and restrictions apply to your school prom dress code. You don't want to find the perfect dress that looks stunning on you, just to find out you won't be able to wear it. Some schools are stricter than others and it's a good idea to check before you get your heart set on a style or individual dress.
4
Coordinate!
If you have a date organized for the prom it is important to check in with them to see if there are some cute ways that you can coordinate your look. This isn't essential and some people feel more confident doing this than others but if coordinating your look is something you want to do, consider colors or themes as a way to work together to create a cohesive look as a couple. Even if you don't want to coordinate your look, checking in that you aren't going to totally clash is probably a good idea. If you want to work your outfits in with your prom theme then it's probably also a good idea to think about that and how you can incorporate it with your dress or accessories.
5
Test Drive Your Outfit
Check the comfort and practicality of what you are wearing. Whilst no one expects you to to be able to play a game of basketball in your prom outfit, it's important you can function relatively comfortably rather than spending the whole evening fidgeting awkwardly or limping. Ask yourself a few questions: Can you walk in those shoes? Can you sit in that dress? Can you use the restroom in your outfit? Do buttons or zip come unfastened after you've been wearing it for a while? Test drive your clothes before the day, but obviously, you need to make sure you are in a suit or dress friendly area that doesn't have food, paint or anything that might stain oil soil the clothing. Also be sure to watch for anything that might catch on the fabric. A careful practice run with your prom outfit can help you spot issues before they become problems and become a full blown crisis on prom night.
6
Accessorize
Once you have a dress you love that fits you perfectly and makes you look and feel amazing it's time to complete that look with accessories. Think about necklaces, earrings, bracelets, hair jewelry, but don't feel obligated to wear anything you don't love. If you don't like the feel of bracelets then don't wear them and if you find the perfect pair of earrings work the rest of your accessories around them.
7
Practice and Refine Your Look
It's important to also plan and practice your look once you have assembled the all the components and decided on your hair and makeup style. The most important part of this process is to try out your hair and makeup choices, and practice them several times over the weeks leading up to the prom so that you can be sure that you can replicate the look you want on the day.
8
Relax and Enjoy
On the day it's important to stay calm and start early. Stick to a schedule but ensure you pamper yourself and take the time to make yourself feel and look the best you can for your Prom. Enjoy the experience of getting ready and don't sweat the small stuff. Plan, prepare, be confident and you will look amazing.