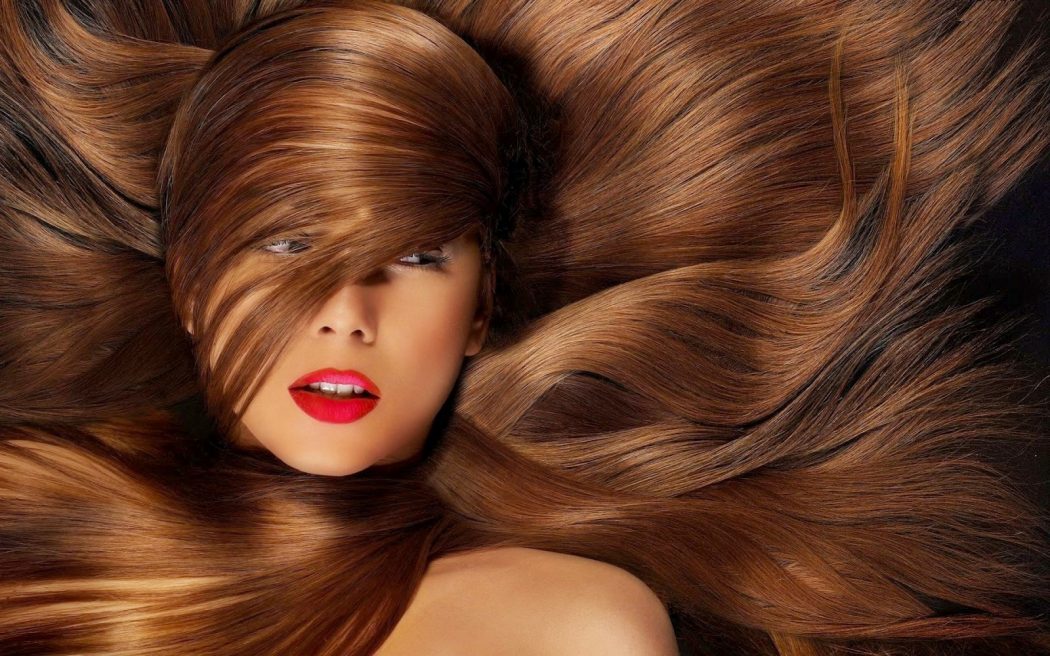 All women would certainly pay anything to have a long sexy hair because, simply, it really looks sexy and that is why hair extensions have come into appearance, so girls could have a fake hair extended to the end of their backs. Other girls would actually prefer having long natural hair, but not all of them are actually patient enough to wait for effective results. On the other hand, the reasons for hair loss could be as many as you can imagine, and all these reasons are related to your health as well as genetic factors. Moreover, stress and constant worry are great contributions to hair loss as they are capable of disturbing the regular cycle of the hair, stimulating the hair follicles to enter a fall-out phase where they no longer hold onto the roots of the hair, so it is usually recommended that you the stress in your life as much as possible, but we already know that it is something that we cannot control.
You have probably also heard that you should take care of your nutrition in order to have the long hair that you are striving for, all of that along setting a suitable routine and time when you fully take care of your hair. Here is the bottom line, if you want to have a long healthy sexy-looking hair, you need to eat properly, exercise, reduce stress, and most importantly, minimalize your hair loss by figuring out the causes and treating them. Besides, we are introducing you to the best ten products that you can purchase from iHerbs.com that will stimulate your hair growth and grant you the luscious hair that you are after, check them out.
Avalon Organics is a Shampoo that's the main role is to thicken and strengthen your hair. It is a sensibly balanced mixture between several ingredients, including vitamin E, biotin, saw palmetto, and quinoa protein; a bunch of ingredients that work together in coherence to grant you the best results ever. This shampoo is also capable of being a great contribution to the process of thickening the hair and adding an amazingly remarkable volume to it. It also promises to give sturdy strands; all you got to do is to massage your scalp thoroughly to boost the growth of your hair. The bottle is almost 414 ml and it only costs $7.67
This conditioner belongs to the shampoo stated in #10; they both should be used together to have some real proficient upshots. This conditioner is certified by the American National Standard for Personal Care Products, for it is made up of almost 70% organic content and almost no harsh chemicals that are usually responsible for damaging the hair. It promises harmless and effective results that are totally void of any side effects and when it is used with its shampoo (Avalon Organics Therapy), it encourages the hair to grow and deeply condition it from the roots to the ends. Consequently, you will you're your hair having a bigger volume and softer strands. It only costs $7.67 and the bottle 397 gm, which is a pretty reasonable price for the bottle's size.
Here is one more shampoo that is free of any harsh chemicals and promises to give you the shiny volumized hair that you are looking for, the Organic Excellence Shampoo Revitalizing Hair Therapy. The shampoo is a therapy that averts from your hair from constantly falling and moisturizes the whole strands deeply, making them even stronger and preventing them from being dry. All of that, because it contains a great mixture of ingredients that helps that hair maintain its pH balance and protect it from getting damaged from pollution and the harmful rays of the sun. It also works for all types of hair. All that you got to do to achieve an amazingly shiny hair is to take a small amount in your hand and start distributing it equally all over your hair and make sure that your hair is wet. It is available at the price of $13.56 and it is rated as one of the best shampoos ever.
The Ridge Crest Herbal, Hair ReVive, is a set of vegetable capsules that work on drastically reducing hair loss and resisting it all and for once. These capsules are herbal & nutritional supplements that aid in making the process of hair growth faster; the hair gets to thicken and have a nice volume and that is also because it reduces the damage that is resulted from the different styling methods. It contains 120 capsules, and it is recommended that you stick to taking four capsules, two in the morning and two in the evening, on a daily basis for about two months or so for seeing effective results, and once you reach your desired results, you can decrease your dose for two capsules per day, instead of four.
Well, this hair product is made up from Bamboo, Monoi, and Garlic Extract. Its main function is to avert the hair strands from breaking and to make your hair grow faster and stronger. For a very long time, people who were experts in the usage of herbs has used the Hemp to reduce the itchiness of the scalp while the Tamanu oil was used along to moisturize deeply and purify the scalp from bacterial infections. And, finally, the bamboo was used for encouraging the hair to grow stronger and healthier. Imagine if these three magical ingredients were mixed together? Exactly, that is what this product is made up from. It can be used after the shampoo where you apply it to your damp hair, cover it with a plastic cap, and leave it for about 30 minutes or more. You can also use it as a leave-in conditioner or style your hair with it. It promises astonishing results.
Life Extension Soft is a dietary supplement that promotes hair growth and prevents its loss. It contains sixty soft gels and, for the best results, it is recommended that you take it twice per day, but it is also better that you consult a healthcare physician before you start using this product. This soft gel is available on iHerbs.com at a price of $22.50 which is pretty reasonable for everyone to purchase, besides, it is worth trying since it is rated as one of the best hair products, and so if you desire a long luscious hair, you should definitely give it shot.
Food Science Superior Hair is a product for the hair treatment that comes in the form of capsules and it can be used by everyone because it is a vegetarian product. The ingredients included in it are vegetable cellulose, soy, rice flour, and vegetable stearate alongside with some natural ingredients that might play role in changing the color of the product. It is recommended that you take three capsules per day, you can either distribute them along the day or take them after each one of your three main meals. The Food Science Superior Hair promises to give you the long and healthy hair that you want, for it contains several nutrients that work on repairing your damaged hair, promoting its growth, and reviving it back to its shiny flawless condition. The product can be purchased at the price of $32.98. It has ninety capsules, so it will be sufficient for a whole month.
Here is one more shampoo that is perfect for your hair and you can purchase at the price of only $13.92, Sebamed USA, Scalp Activating Shampoo for Thinning Hair. This shampoo helps in drastically reducing your hair loss problems as it improves the circulation of your scalp, besides, it makes the hair follicles sturdier and much stronger than before and that lessens your chances of having your hair falling again. Reviews have stated that this shampoo has incredibly effective results regardless of your hair type, and it promises you to achieve your desired goals within six months. The sebamed it contains helps in regulating the pH levels of your scalp, so it banishes all the chances of getting your hair strands damaged or getting either thinner or dehydrated. All you need to do is wash your hair and apply some of this shampoo to it and massage your scalp for about two minutes then carefully rinse with warm water. Keep of using it regularly and you will eventually get the shiny flawless hair you are dreaming of.
This is one more hair product that was rated as one of the best products ever. It is a value pack that contains ninety tablets. It is made up of totally natural resources that help in banishing any hair damages and nourishing it. It also contains apple extract that promises to grant you a nice healthy hair. Moreover, the Hair Volume contains zinc and biotin; these ingredients do not only promote your hair growth but also nourish your nails as well as your skin. It also contains copper, so it helps on keeping your hair pigmentation perfect as long as you keep on using it. This product is to be used by adults only, and you should not be taking more than one tablet on a daily basis, either with food or with a drink. It is available on iHerbs.com for $45.
The Giovanni is suitable for all hair types. It works on strengthening the hair follicle, so your hair loss waves you a nice farewell, besides; it is capable of improving the texture of your hair, thickening it, and protecting it from the damages caused by the different styling methods. This product is also made of 100% vegetarian ingredients. To achieve desirable results, apply some of the product to your damp hair and distribute it evenly through then start brushing and styling it as you usually do. It can be purchased at the price of only $6.27.
Thanks to iHerbs.com, all the hair products that you will ever need are actually available on it. Feel free to surf the website searching for whatever you want. And good luck with having a flawless shiny hair that would turn heads while you walk down the street. Check Their Specials & discounts Page ….