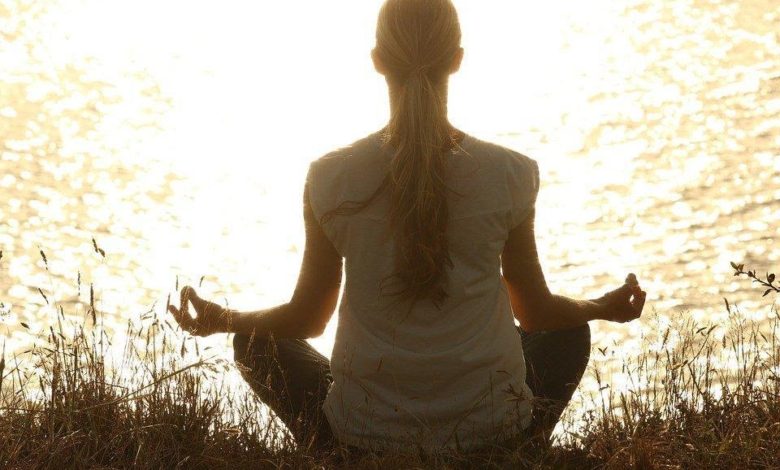 The crazy pace of life in big cities takes more and more energy from residents. Constant tension and disturbing news can cause stress levels to rise. However, often to distract ourselves, we prefer to flip through social networks, continuing to keep our hands on the phone. Yet, there is a useful alternative from the East. It's time to think about dealing with stress, as it affects our health. One option is meditation. There are many meditation guides and tutorials out there, but the easiest way to get started is by using apps that can help calm your mind, restore harmony, and set your body up for productive work. Telecomasia.net tells about the best applications for meditation.
1

Headspace: Meditation & Sleep
iOS / Android
Rating 4.9 / 4.7
Headspace is the most popular and user-friendly app created by clinical meditation specialist Andy Puddicombe. Headspace will teach you how to breathe, meditate and live mindfully. The service helps manage anxiety, relieve stress, teach you to breathe correctly, and lead to harmony, calm, and concentration. The app is great for people who have never meditated before. Using the Headspace app, you will receive daily meditations on a new topic, SOS sessions in moments of panic, anxiety, and stress, you will be able to track your progress and time spent in meditation. The app helps you to be more mindful and focus on the things that matter most to you. The section "Sleep" deserves special attention, including meditation during sleep, accompanied by special sounds for comfortable relaxation. This option helps people with sleep problems.
The app is available for download for free but includes a small amount of free basic content, and after completing the entry-level, it will offer to subscribe.
2

Insight Timer
iOS / Android
Rating 4.9 / 4.9
Insight Timer is an application that includes the largest collection of free meditations in various directions in several languages ​​and a huge number of music tracks for accompaniment. What distinguishes this application from many others is that it is also a huge, active social network where people communicate, share experiences and find close-minded friends. In the welcome window, a world map opens with people who are currently meditating, and a news feed is also available. Meditations and conversations are conducted by global experts in mindfulness practices, neuroscientists, psychologists, and meditation teachers from Stanford, Harvard, Dartmouth College, and Oxford University.
TIME Magazine App of the Year Winner.
The Happiest App in the World – Tristan Harris.
3

MyLife Meditation
iOS / Android
Rating 4.9 / 4.6
This app was previously called Stop, Breathe And Think. A convenient and beautiful application that, based on your current state, will suggest the right practices for you. The initial test has five steps. First, a short meditation, then the physical and mental state can be determined. The fourth step is assessing emotions, where you will need to choose from a variety of characteristics only five. In the end, several directions of meditation are proposed with detailed descriptions. There are a special meditation timer and a timer for breathing practices. More than 30 free activities are available to users, including meditation, yoga, breathing exercises, and acupressure (massage performed by pressing fingers on certain points of the body). The app is free but includes two premium membership options that will unlock over 80 premium meditations.
4

Calm
iOS / Android
Rating 4.8 / 4.2
Calm is a mobile application for meditation and relaxation. It helps users combat stress, anxiety, insomnia, and depression. The app is available in English, German, French, and Spanish. According to Calm, the most popular feature is a 10-minute meditation called The Daily Calm. One new practice appears in the application every day, which is available to users only for 24 hours. The user can receive regular reminders of the meditation session. The short daily instructions are developed by Tamara Levitt, who has been studying various meditation practices for about 30 years. You can download the application for free. The user is provided with test access to all the application functionality for seven days, but then he must buy a subscription.
5

Breethe
iOS / Android
Rating 4.7 / 4.6
An exciting and beautiful application that resembles Headspace, but the instructor is a woman. The navigation is conveniently built. You can choose the training strategy that suits you. It can be a basic 7-day course and thematic weeks (for example, working with stress, increasing happiness, improving sleep, and even losing weight), One-off practices for many life situations, a selection of relaxing melodies and sounds, practice for children, teenagers, and the whole family. Classes usually last 12 to 18 minutes, depending on how much silence you need to relax. However, the developers assure that after 5 minutes, you will feel relief.
Basic applications are in the public domain, and to access all the functionality, you will have to purchase a monthly subscription. Choose the application that seems to you the most convenient and understandable. Surely everyone has 10-15 minutes of meditation to reduce their stress levels. The main thing is to start.