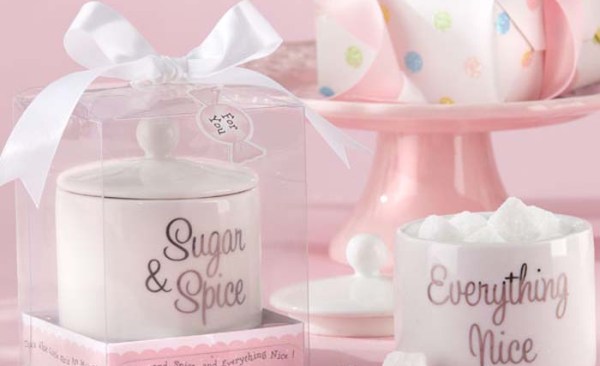 Lifestyle
Top 10 Unique Wedding Favor Ideas Your Guests Want
You are the most important person at your wedding and this is why you care more about what you are going to wear on this day and the decoration of your wedding venue, but what about your guests? You do all of this for the sake of the guests who are going to attend your wedding and judge all what you prepare for this happy day and this is why you have to make your wedding day memorable for them through presenting unique and catchy wedding favors. It will cost you more money and you will find that it is difficult to decide what to choose for your guests, but with the help of different wedding favor ideas you will be able to decide what to present to your guests as wedding favors on your wedding day. You can satisfy your guests through presenting simple wedding favors and you do not need to cost yourself a lot of money for satisfying them. There a wide diversity of wedding favor ideas that you can easily make at your home while there are others that can be purchased at affordable and reasonable prices. Here is a quick glance at the top 10 wedding favor ideas and you can make them more impressive through personalizing them.
10. Temporary tattoos
Everyone is going to like this favor regardless of the age of your guests. It is ideal for young children and adults which allows you to satisfy everyone. Temporary tattoos are available in different options, so you have to make sure that the shapes which you choose are impressive for everyone at your wedding to encourage them to wear these tattoos.
9. Seed paper
It is one of the most fascinating favors that you can present to your guests. Your guests can easily carry this favor with them while returning home and they will be grateful to you for this impressive favor that helps them to start a small garden or to decorate their homes.
8. Lip balm
It is a perfect wedding favor that you can easily make at your home and is ideal for being used by anyone and at anytime especially in winter. You can make this simple favor more impressive through personalizing it, writing the name of the guests and adding the date of your wedding.
7. Journals
They are beneficial and functional wedding favors especially for those who need something to record what they see and do every day while being outside their homes. Your guests can easily carry this favor with them when they return home and this type of favors will not cost you a lot of money.
6. Small containers
There are countless ideas that show you what to put in these small containers. You can put jam, honey, olive oil, candy or any other types of food that can be placed in small jars or any other containers. Preparing these small containers is not difficult and is perfect for you if you want to save money.
5. Tea infuser
It is one of the simplest favors that you can present to your guests at your wedding. They can use it while attending your wedding and after it which makes your wedding memorable for them for a long time. There are multifunctional diffusers that can be used as diffusers and spoons while there are others that are used as diffusers only to choose what meets your guests' needs.
4. Bottle openers
There is no one who does not need them and they become more beneficial when they are needed to be used while being outside your home. These bottle openers are available in different shapes and are sold at reasonable prices. You can personalize them through adding tags or engraving the name on them.
3. Coasters
They are functional favors that can be used at your wedding or after it when your guests return home. Coasters are available in different creative shapes for weddings and they are also made of different materials such as cork, wood and glass to allow you to purchase what suits your budget and meets your requirements.
2. Soaps
They are created in small and fabulous shapes that will impress your guests. You can find them available in different colors and smells to choose what your guests like. If you want to save money, try making these small pieces of soap on your own at your home instead of purchasing them.
1. Candles
You will find them available in different creative shapes that are really attractive and if you want to save money, then make them on your own at your home as creating them does not require using expensive materials. These fantastic candles can be used for creating a romantic atmosphere inside your guests' homes or used as elegant decorative pieces.
Other wedding favors that you may like to present to your guests