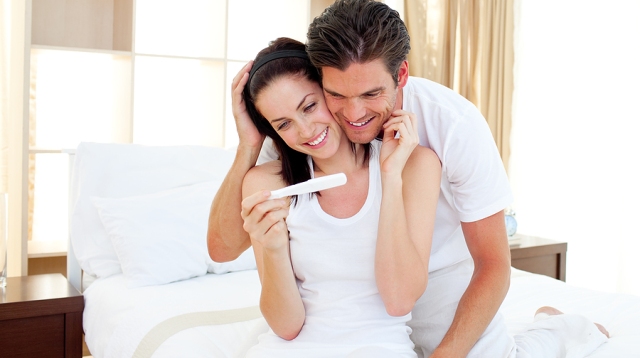 Babies are among the most precious gifts that are sent to us by God, but unfortunately there are some people who are deprived of this gift and dream of having babies even if it is just one baby. There are many solutions that are usually presented for men and women and they are claimed to help them to boost fertility and have babies. The solutions that are presented to boost fertility vary from one person to another one as it is impossible to find a solution that suits all the people who dream of having children. Natural solutions are always the best way for getting what you want because they do not affect your health badly and can help you to get what you want without risking your life. Sometimes, the solution that we look for to the problem from which we suffer is very close to us but we do not see it or do not know more about it and its benefits. The same thing happens here for those who want to boost fertility as there are specific types of food that we usually eat, can be easily found around us, do not cost a lot of money and help us to improve fertility. To know more about these types of food and what they contain, take a look at the following top 10 superfoods to boost male and female fertility without the need to resort to medical solutions.
1. Whole milk
Skim milk is not recommended at all for those who try to conceive as those who drink it are more likely to experience infertility. Whole milk is better for those who want to increase the chances of fertility as it is rich in calcium which is essential for bones and reproductive health and what is more important than that is "fats" that are thought to be unhealthy, but in fact they are important for pregnancy. If you want to get the same benefits of whole milk without drinking it because you do not like it, then you can get these benefits through eating other types of food such as full-fat ice cream, cottage cheese or yogurt but whole milk is of course better. Drink at least one glass of whole milk per day to get the needed amount of calcium and increase fertility.
2. Salmon
It contains a large amount of omega-3 fatty acids which are capable of reducing stress, increasing blood flow to the reproductive organs and regulating reproductive hormones which lead to boosting fertility. Salmon is also a good source of selenium which is considered to be a magical nutrient since it prevents chromosome breakage that is responsible for different problems such as miscarriage and birth defects and selenium can also protect sperms and eggs from free radicals. It is recommended to be included in your diet 2 – 3 times per week. Other types of fish that can boost fertility include anchovies, sardines, herring and mackerel.
3. Broccoli
It is perfect for all the women who want to conceive especially those who are in their mid-thirties and older. It is one of the healthy foods that are rich in vitamin C which plays a great role in boosting fertility as it helps men to improve the quality of sperms and protects them from DNA damage and helps women to solve different problems such as chromosomal and miscarriage problems. In addition to vitamin C, broccoli also contains a high amount of B vitamins, calcium, zinc and iron which are all essential for increasing the chances of pregnancy.
4. Brown rice
Eating white rice is proved to increase the chances of infertility unlike brown rice that is rich in complex carbohydrates which promote regular ovulation. Brown rice is also better than white rice because it is a good source of folic acid that helps in blood production and protects newborn babies from neural tube defects. Brown rice is recommended to be included in our diet three times a week for improving our overall health.
5. Oysters
It contains a high amount of zinc which helps men to increase the levels of testosterone in their bodies. Zinc deficiency affects both men and women as it is responsible for slowing down the production of sperms in males and affects their quality. What about females? Low levels of zinc lead to disrupting the normal menstrual cycles in females and are also responsible for miscarriage especially in the early stages of pregnancy.
6. Olive oil
It is good for boosting fertility since it is rich in monounsaturated fat that is perfect for reducing inflammation, increasing sensitivity to insulin and boosting the chances of live birth. This is why higher intake of monounsaturated fat is recommended to all of those who want to reduce the chances of infertility to get pregnant.
7. Almond
It contains a large amount of vitamin E which is an essential antioxidant for producing good quality sperms and improving their health, protecting DNA in eggs and sperms and reducing the chances of miscarriages. Vitamin E deficiency is one of the main causes that lead to experiencing infertility especially in women and this is why you have to include dry roasted almonds in your diet on daily basis and it will be a perfect idea to eat them with a glass of whole milk.
8. Black beans
They are a good source of fiber that plays an important role in regulating the levels of blood sugar in our bodies, boosting hormonal balance and reducing different issues which are associated with fertility including immunological issues and polycystic ovary syndrome. Black beans are also known to be rich in vegetable protein which has been found by different studies to be capable of increasing fertility. Other nutrients that can be found in black beans and help you to conceive include iron, magnesium, folate and manganese.
9. Avocado
It is rich in different important nutrients such as monounsaturated fat, folic acid and other good enzymes that help you to conceive and are essential for boosting fertility in both men and women. Avocado is perfect for preventing neural tube defects in babies and regulating the hormones that are involved in reproduction. All of these benefits make it essential for you to eat avocado daily and you can make a salad that contains olive oil and avocado.
10. Eggs
They are rich in vitamin D, carotenoids, omega-3 fats, vitamin B12, folate and antioxidants. Vitamin D deficiency increases the chances of experiencing infertility, so you should include eggs in your diet and you can eat up to 6 eggs per week to increase your chances to get pregnant and to protect yourself from birth defects.
Other types of food that you have to eat to boost fertility
Pumpkin seeds, honey, whole grains, protein, full fat dairy, yams, berries, chasteberry, dong quai, fresh fruits, green leafy vegetables, garlic, lean red meat, spinach, chillies, bananas, asparagus, shellfish, citrus fruit, tofu and peas.
Things that you have to do to boost fertility
Doing exercises regularly, drinking enough water, avoiding alcohol, stopping smoking, avoiding using too much refined sugar and stopping eating too much red meat.
All of these things can help you to enjoy a healthy lifestyle and boost fertility without the need to risk your life and resort to other medical solutions.