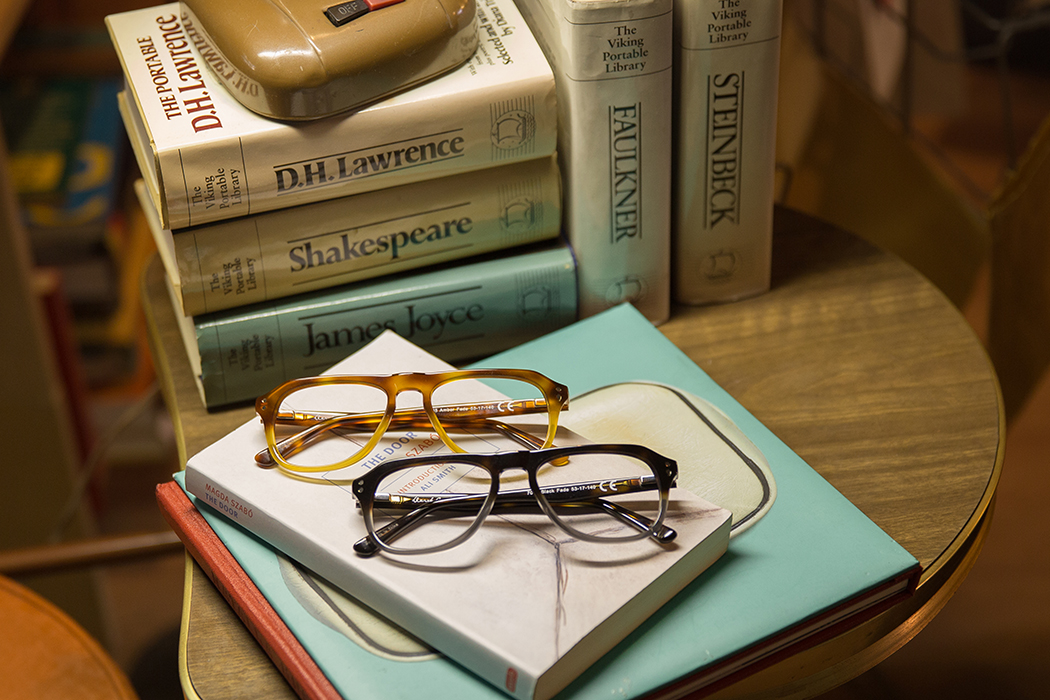 Glasses
Top 10 Tips to Choose Fashionable Glasses for 2022
Your glasses occupy some prime real estate on your body. Since they define how your face will look, it is very important that you take the time and effort to pick out fashionable glasses that exactly suit your face cut and personality, while of course fulfilling all the requirements of your prescription as well.
Below, we will quickly introduce you the top 10 tips to help you choose the most fashionable glasses for yourself.
10
Get your prescription in order
Visit an ophthalmologist to first get a proper prescription for your glasses. Don't use an old prescription that might have been written out a year or two ago. Parameters change with time and it is always a good idea to get a new prescription every two years. Getting a prescription will allow you to buy the exact type of lenses that you will need, even if you plan to buy eyeglasses online, as online retailers use your prescription to custom make and fit lenses on the frames you choose.
9
Get your PD or Pupillary Distance right
Sometimes, ophthalmologists might not write down pupillary distance on the prescription. This is needed to create the perfect glass for you. Get it measured out and make a note of it, before you go glasses shopping.
8
Pick a frame that complements your face shape
This is a very important step, especially if you are buying glasses like cheap reading glasses online, where you can't really try on what you want to buy. For example, someone with a round face will benefit from frames that are wide and not very tall, like rectangular frames. This will make the face look taller.
7
Pick a frame color that suits your personality
When picking out a frame color, be realistic about what will complement you. Remember that excitingly colored frames are only a good match with certain outfits. You will have to pick a color that will match most, if not all of your wardrobe!
6
Mind the nose pinch
If nose pinch has been a problem for you in the past, it will be a good idea to avoid frames that strongly taper down the sides of your nose. This is a particularly important tip to remember when buying kids glasses online, as kids will not wear glasses that feel uncomfortable on their face.
5
Decide if you need the extra protection
Features like anti-glare, anti-reflective and anti-scratch are all good to have on your glasses. But, even the most ordinary of glasses have all of those protection features to a certain level. Decide if you really want to shell out a lot of extra money for added protection.
4
You don't have to buy glasses at a store!
Gone are the days when the big fancy glasses store at your mall was the only place to pick up your glasses. Nowadays, it is possible for you to choose your glasses from amongst hundreds and even thousands of glasses from glasses online cheap stores. When we say cheap, we don't mean cheap in terms of inferior quality. What we mean here is just discounted prices, as online stores don't have costly overheads like rent, salesperson's salaries, electricity, heating etc.
3
Make sure refunds are allowed
Only buy glasses from a store that will allow you to seek out a refund within 10-30 days of your purchase. With glasses, it can sometimes take a day or two to identify uncomfortable wear or poor eyesight quality. If that unfortunate scenario occurs, you want to be able to return it for a new pair or to get the lenses swapped out for better ones.
2
Consider buying more than a pair
Just like your wardrobe that has a variety of styles of clothing, you might want to consider picking up more than just one pair of glasses. Even having just two glasses will allow you to greatly mix and match your glasses with your wardrobe, without having to be too restrictive with your clothing choices.
1
Pick glasses that you will feel comfortable in!
It is very, very important that you only pick glasses with a frame and color that you feel comfortable in. Regardless of what the salesman, your partner or a friend tells you, don't pick out glasses just because someone strongly recommended them. Not feeling comfortable in the glasses you wear will mean that you will lose confidence in yourself, something that you definitely want to avoid.