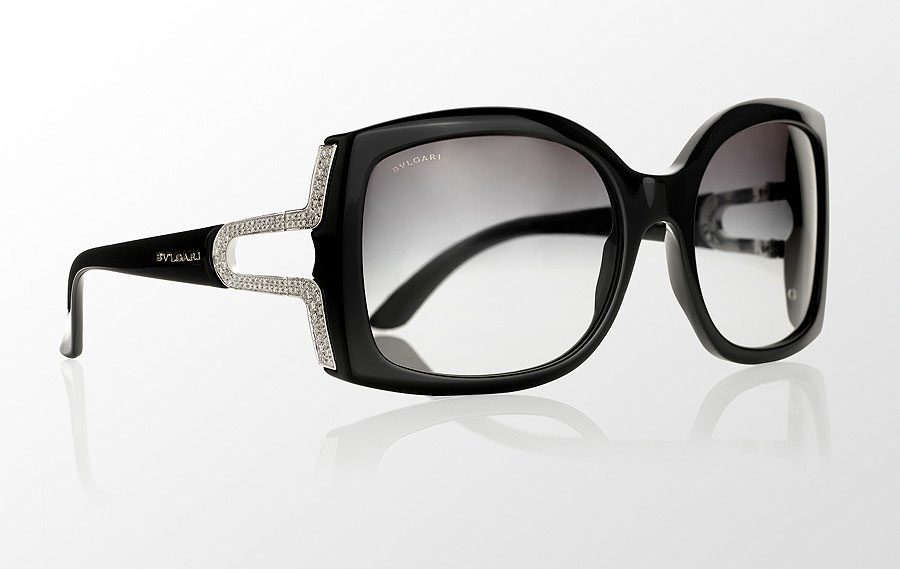 Since we are living in an age where many want to look stylish and trendy, brands have deceptively made advantage of that and kept producing hundreds of pricey products. Sunglasses are fashion products that renowned brands have been promoting for their own interest. Their main job was protecting eyes from harmful sun rays, but now they are a significant symbol in the world of fashion as well, and therefore have gotten quite costly just like other fashion products. Check this list of the top 10 world's most expensive sunglasses.
Lugano Diamonds is a private company established in the '70s. They were specialized in selling different kinds of jewelry. It was not actually so long before they decided to have their own glasses with very deluxe frames, so they asked for help from a famous designer, Barton Perreira. Perriera has made the sunglasses frames made of either gold or silver, and sometimes real leopard skin or a variety of expensive diamonds. They priced their sunshades at almost 27,000$. Surely, it's not the most expensive sunglasses in the world, but still quite expensive for a pair of glasses.
9 Parentesi Diamond sunglasses
These sunglasses were designed by the famous and luxurious brand, Bvlgari; they kept expanding throughout the world until they became one of the most classy brands with time. Bvlgari designed a pair of sunglasses with frame sides made of expensive diamonds and gold; the used gold was especially extracted from the temples in Rome, and that was probably the reason why they produced these glasses in a very limited number. And also a tricky way to attract people to rush into buying the rare glasses before they are all sold out.
8 Platinum sunglasses
Platinum sunglasses were actually produced by Bentley, which is originally a famous car brand that started producing expensive Sunglasses only few years ago. It's not exactly a production line; they only produce limited number of them to be accompanied by their cars. Bentley is known for their luxurious cars, so they enhanced their deluxe image by their high-priced sunglasses. They cost 45,276$.
7 Flora Sunglasses
Another pair of glasses produced by Bvlgari. It is costly because its frame is entirely made of 18 karat of pure white gold, but Bvlgari had not actually stopped there; the body of the frame is also inlaid with diamonds, which consequently, made it obtainable at a price of 59,000$. Quite big number, but compared to other more expensive brands, it is not the most expensive. They look very elegant and sophisticated; you can never actually go wrong wearing a pair of them.
6 The Diplomat I
This pair of glasses is produced by a famous car brands as well, the German Maybach. Like Bentley, Maybach designed and produced their own sunglasses in limited amounts, and in a luxurious and attractive way to complement their cars; and since their cars are very graceful and well-designed, they didn't want their glasses anywhere less than them. Hence, It created a pair of sunglasses with a frame made of 18 karat of pure gold and a considerable number of diamonds. Diplomat I costs almost 60,000$.
5 One More Diamond sunglasses
One more expensive diamond sunglasses designed and produced by Luxuriator, the American well-known jewelry brand. Like many of other exclusively expensive sunglasses, this pair is with frame made of 18 karat of gold and substantial amount of diamonds on the sides. It is priced for 65,000$. The special thing about these glasses is the feature their lenses have; they can be altered according to the brightness of the light. This feature made it stand out among other expensive famous brands, even though it is not any close to the top of the list.
4 Sport Sunglasses
These ones were actually created by Clic Gold; which has been one of the most well-known eyewear brands for over 30 years. They were only specialized in producing expensive reading-glasses, but later on after hiring Hugh Power, the famous designer, sunglasses were added to their collections and priced at 75,000$. Clic Gold have also made limited number of these glasses, probably for the same reason of Chopard; attracting more people. What makes this pair of glasses really special is its unique design; to wear it, you hook it out in front of your eyes, as its arms is entangled behind your head.
3 Emerald Sunglasses
Another sophisticated pair of sunglasses produced by the famous Australian company, Shiels Jewelry. This company started in 1945, and only specialized in producing variety of jewelries, but later in the 70's, after being sold, it started creating sunglasses as well. This Shiels pair of glasses is made of emeralds and inlaid with big diamonds to make it elegant and eye-catching. Shiels' sunglasses lie near Chopard's and Dolce & Gabbana's at the top if the list, for its price is 300,000$. Pretty Expensive!
2 DG2027B Sunglasses
This pair of glasses are designed by the Italian world's most famous and luxurious brand of all times, Dolce & Gabbana. This brand has always been known for its unaffordable, yet very elegant and stylish products. Dolce & Gabbana has designed DG2027B with a golden frame and diamond arms. These glasses' price is almost $380,000, which makes them number two of this list. Actually this is not surprising from Dolce & Gabbana; to design a pair of glasses costs more than quarter million dollars.
1 Chopard Gold Sunglasses
Among all the expensive sunglasses in this world, the Swiss company, Chopard, created the most luxurious and expensive of them all. This one is really pricey since Chopard hired the well-known designer, De Rigo, to create a very sophisticated design. 26 karat of gold were used; the glasses' arms are dotted in gold and the company's logo with diamonds. These sunglasses are priced at almost 408.000$. This pair actually lies on top of expensive sunglasses, which maybe what Chopard was actually looking for.