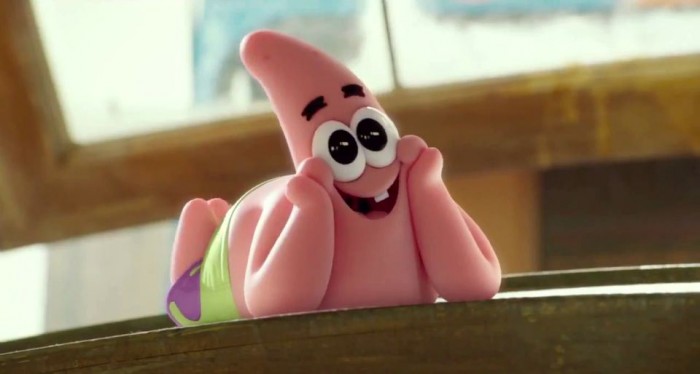 Most of today's animated movies do not addressed children only, rather than that they are convenient for people at any stage of life whether they are kids, adults and even aged people still they can entertain themselves watching animation. It is thought that the animation companies are fully aware how real Nietzsche's saying "In every real man a child is hidden that wants to play." is. As a result they tend to produce animated movies that suit the family. In this article a list of top ten animated movies in 2015 will be covered.
10 Underdogs :
Starring Rupert Grint, Peter Serafinowicz and Anthony Head directed and written by Underdogs will be released in April 10th, 2015. It tells the story of Amadeo who loves football very much and so he exceled the arcade-version to the extent that nobody can beat him. One day Grosso, the antagonist of the movie, challenged Amadeo but in a real game knowing that Amadeo won't win the match. The miracle happens when the arcade-game players come alive to help Amadeo.
9 Peanuts:
Snoopy, Charlie brown and the rest of the long beloved gang will make their big-screen debut in
November 6th, 2015.
8 Lava:
A Pixar animation creation Lava is a short animated movie that is inspired by the beauty of lava volcanos and the charm of the tropical islands. The movie teaser is a song of a singing lovely volcano that feels lonely and pleas the sky to send him a lover. The movie release date is meant to be in June 19th, 2015.
Our obsession of other lives and space exploration are perhaps the true sparks for The Good Dinosaur creation. Starring Judy Greer, Neil Patrick Harris and Frances McDormand the Good Dinosaur will be released in November 25th, 2015. The plot is an imaginary treatment of life on Earth after being hit by an asteroid that changes life thoroughly.
After the happy ending of the first part as Dracula was accepted by humans and Jonathan who is a human himself fall in love with Mavis (Dracula's daughter), a sequel production was necessary for outlining this new vampire-human life. Featuring Adam Sandler and directed by Genndy Tartakovsky Hotel Transylvania 2 is settled to be released in September 25th, 2015.
Along with the flock Shaun and Bitzer start a rescue journey of the farmer after being taken away from the farm. The adventure takes place in the big city that requires great bravery to get the farmer back.
4 Home:
Starring Jin Parsons, Rihanna and Jenifer Lopez, Home is scheduled for a March 27th, 2015 release. A run-away alien teams up with a headstrong teenage girl in their journey to save the planet. So it is a story of two different persons living different lives but "The universe is nothing if not unpredictable."
3 The SpongeBob Movie: Sponge Out of Water:
Starting Antonio Banderas, Clancy Brown and Tom Kenny, Sponge Out of Water will be released in February 6th, 2015. In pursuit of a stolen recipe Sponge lives a human adventure while encountering a pirate.
After the significant success of the first and the second part of Kung Fu Panda a sequel will be released in December 23rd, 2015. Starring Angelina Jolie, Bryan Cranston and Seth Rogen, Po continues his battle against evil in order to "protect home and family, to preserve balance and bring harmony".
1 Minions:
The awesomeness of these little googly eyes cute yellow minions will continue to excite their lovers for another trio scheduled for a Dec. 19, 2014, release. Starring Sandra Bullock, Steve Carell and Jon Hamm, the minions endure their search for a master an evil master as this is their success secret. Failing to keep their master from T. Rex to Napoleon they turn desperate and gloomy.