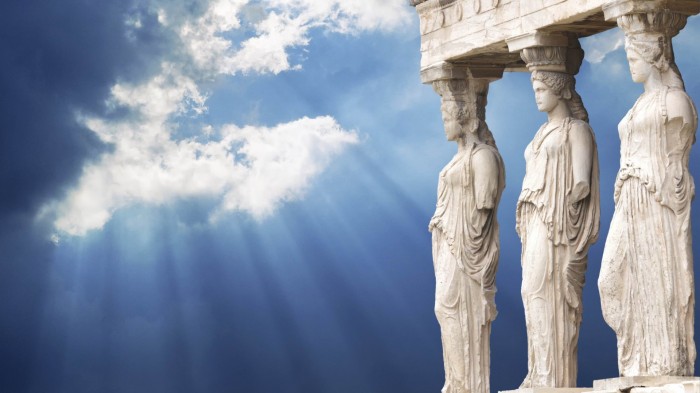 Travel
Top 10 Most Famous Places You Can Visit In Greece
Greece is a country that is located in Southern Europe. It is known as Hellas. Athens, which is the largest city, is its capital. The number of population reaches 11 million. The longest coastline lies on the Mediterranean Basin. Its length is estimated at 13,676 km. This gave it an edge over the other countries in the field of tourism. There are 1,400 islands in Greece. There are also many mountains including Mount Olympus. Greece had a great effect on the western civilization. It has a great heritage in different fields like literature, philosophy and Olympic Games. Alexander the Great's campaigns had a great effect on providing the east with new ideas and thoughts. Greece has 17 sites that are considered as UNESCO World Heritage Sites. A great portion of the national income depends on tourism. Almost 12.7 million visitors come from the European continent. Here are the top ten places that made Greece has a leading position among other countries.
10  
Cape Sounion
 It is a place where you can find what is left from the ancient Greek temple of Poseidon. It is surrounded by the sea from 3 sides. It is a place where you can go and enjoy the lovely sunset.
  9 Thessaloniki
 It is considered the second-largest city and it is located in northern Greece. It is considered a cultural hub due to the great number of cultural and social events that are held there. It has many things that attract tourists like White Tower and Byzantine walls.
 8   Zagori
 It is located in northern Greece. It is one of the best places where you can enjoy the natural beauty of mountains and parks. There are a lot of mountains there that are considered an advantage because it provides security for the place.
7   Halkidiki
 It is a peninsula that is located near the city of Thessaloniki. At the beginning, tourists who wanted to visit this place, rented one or more rooms in the residential areas. The number of tourist increased and there are many facilities that were built.
6 Peloponnese
 It is located in southern Greece. It is a beautiful place that takes the shape of a leaf. It allows you a great opportunity to explore old monumental sites like churches and temples. It was named after pelops who was able to attack and defeat the whole region.
5   Delphi
 It is the most renowned monumental site in Greece. There are many myths related to it like the myth of Zeus who wanted to make this place the center of his "Grandmother Earth". It is also known for Temple of Apollo.
4   Meteora
 It is one of the world heritage sites recognized by UNESCO. As its name suggests, it consists of many cliffs that are very high. There are also many monasteries that exist on top of these cliffs which add a lot to its beauty. These were built as a way to escape from religious persecution.
 3 Crete
It is the largest island in Greece. It is full of attractions like mountains, beaches and countryside that have large number of olive trees. There are remains of the old cultures and civilizations that existed here in the past.
2   Athens
 This is the capital of Greece. It has a lovely mixture of old and new monumental sites. It constitutes the basis for all the western civilizations. It is home to many famous sites like the famous Acropolis and the Parthenon.
1 Greek Islands
 This place is full of a great number of islands. They are divided into groups like the Argo-Saronic islands, the Cyclades. These islands were occupied by invaders and this led the diversity of culture there. This can be seen in the different sites.
Now you can visit the magnet that attracts visitors from all over the world. It was Homer's "beautiful and rich land."