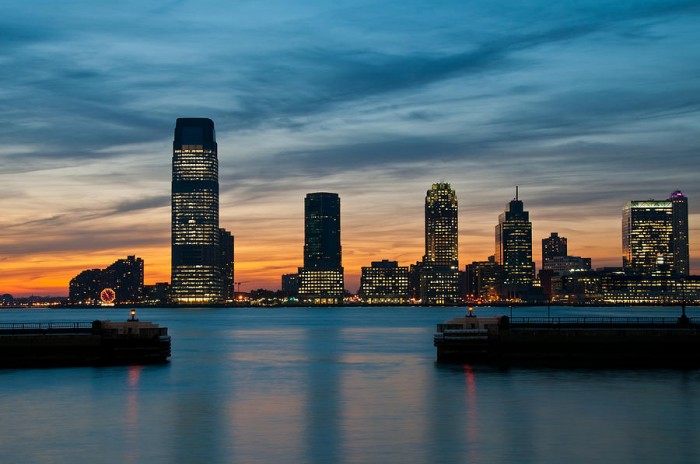 Travel
Top 10 Best Places To Visit In New Jersey
New Jersey is one of the states in the United States of America. It has a large number of population despite the fact that it is one of the smallest states there. It is one of the wealthiest states in the United States of America. It is home to friendly citizens and great cultures.  Large portion of the agricultural income is brought from the greenhouse and nursery products sector. Blueberries and cranberries are among the most famous kinds of fruit. There are also many pharmaceutical companies in New Jersey. It has some of the most famous cities like Camden, Paterson and Newark. It is full of valuable natural resources. It is situated about halfway between the Equator and the North Pole. The location of this state makes the climate there variable. There are wet, dry, hot, and cold air streams.  Here are ten of the most prominent tourist attractions that attract many people from all over the world.
10 Atlantic City Boardwalk
Atlantic City is considered one of the famous city resorts. The great popularity that this city enjoys arises from the existence of a large number of casinos in addition to boardwalk and beach. The Boardwalk was built in 1870. This resulted in making this city one of the prominent areas in America.
9 Ocean City
This city allows you to spend a good time along the ocean and bay beaches. The number of population in this city reaches 12,000. There are many hotels and homes to rent. It is a place that will enable you to get rid of the busy everyday life. It has an eight-mile beach that will make it easy for you to find a suitable spot or wonder along the beach.
8 Cape May
It is a city that is located at the southern tip of Cape May Peninsula in Cape May County. It is a city that allows you the chance to see Victorian mansions, lighthouses and museums such as Cape May Firemen's Museum, Cape May Lighthouse or the Colonial House.
7 New Jersey State Museum
This museum was built in 1895. It is situated along 205 West State Street in Trenton. It contains wonderful items that were collected in the early 19th century. It is considered one of the oldest museums in USA. Since the museum was established, education has been its main mission or goal.
6 Casino Pier and Breakwater Beach Water Park
This is an amusement park situated in Seaside Heights. Hurricane Sandy caused a storm surge that destroyed a part of it. However, it was rebuilt in July 2013. It allows you classic rides, restaurant, food stands and  Games of Chance.
5 Six Flags Great Adventure and Wild Safari
This place has many things that can attract members of the family. It allows you different kinds of rides like thrill rides, kids' rides and family rides. You can also have a drink or eat something at Johnny Rockets Shakes & Fries.
4 Battleship New Jersey
It is full of decoration. You will be shocked when you see its huge size. It consists of 11 stories. It was built in Philadelphia Naval Yard to be launched in 1942. It has a gun that can fire 3,000 rounds per minute.
3 Liberty State Park
It is located in in the Middle northern New Jersey. It was opened in 1976. It exists beside some of the most attractive landmarks like the Statue of Liberty, Ellis Island, and the Manhattan Skyline. There is a science museum beside it called The Liberty Science Center.
2 Liberty Science Center
This is a learning center and a museum at the same time. It exists inside the Liberty State Park. It provides you with information about science and technology. You can also find Joseph D. Williams Science Theater inside this museum. It allows you to watch 3-D films.
1 Adventure Aquarium
The tank volume of this aquarium reaches two million gallons of water. It was opened in 1992. It can be found in Camden. It allows you a fascinating experience in which you will see some of the most amazing creatures like sharks and hippos.
Now which one of these wonderful destinations would you explore and discover its secrets? New Jersey is only one spot in the leading superpower in the world, USA.