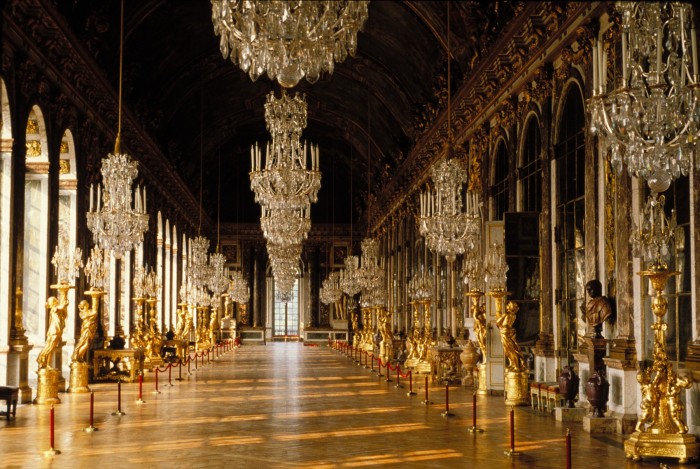 Travel
Top 10 Most Famous Places You Can Visit In France
Along with two other countries, France has Atlantic and Mediterranean coastlines. This gives it an edge over the other countries all over the world. It is considered the third largest country in Europe. The name of this country is derived from the name of a king called Franci (Francio). There are many countries that exist along its borders like Brazil, Belgium, Luxembourg, Germany, Switzerland, Italy, Monaco, Spain and Andorra. The level of pollution is very low because the decision France took to depend on the use of nuclear power after the fuel crisis that took place in 1973. France is one of the most prominent tourist destination thanks to a combination of factors that affected its standing among other nations not only in Europe but worldwide. The variety of cultures, different landscapes and the kindness of people combine together to make France one of the leading countries to which we should pay attention. Here are 10 places that contributed a lot to France's prominence.
10   Verdon Gorge
It is located in south eastern France between the Alpes-de-Haute-Provence and the Var. It is one of the prominent canyons in Europe. It is an attractive place for motorcyclists. It has many high places which attract rock climbers.
9   Eiffel Tower
It was built by Gustave Eiffel in 1889. It displays a lot about the cultural heritage of France .It is distinct in its design and structure. It is the tallest structure in France. Almost 250,000,000 people visited it in 2010.
8   Mont St. Michel
It is one of the places to which UNESCO has paid special attention. It is a place dedicated not only to tourism but to pilgrimage as well. It is an island that looks like a pyramid. Thousands of visitors come every year to visit this lovely place.
7   Versailles Palace
It can be found in the city of Versailles in northern France. Louis XIV played a great role in making this place one of the leading places. He surrounded it by many beautiful gardens. It is used for political meetings but it is mainly used for tourism.
6 Arc de Triomphe
It is located in Paris and it is one of the most prominent archeological sites there. It was built in 1806. Napoleon built it to commemorate his victory in the Battle of Austerlitz. It is dedicated to the generals who fought at the battles.
5 Museum Louvre
It is found in a large palace in Paris on the right side of fortress of Philip Augustus. It displays many belongings of great French kings like pottery and jewelry. It also has some details of the Islamic art.
4 Lourdes
It is a town dedicated to pilgrimage and is located in southwestern Toulouse. The French were able to get this town back after a siege that lasted for 18 months. It is known for the Marian apparitions of Our Lady of Lourdes.
3 Disneyland Paris
It is a place to entertain you self and it is one of the popular places not only in France but also in Europe. It has a great design that inspired many people.
2 Carcassonne
It is a town in France. It was held by Italy due to its strategic value. It is an important centre for trade. It acquires its importance from a fortress called Cite de Carcassonne. UNESCO has paid great attention to the heritage of this city.
1 Lyon
It is a city located in east-central France. It is known for silk industry. It does not have a heavy rainfall like other areas around the ocean. It is known also for 'Fête des Lumières' festival that is established every year on 8 December.
These are ten wonderful things that drew attention to this attractive spot of the universe. They deserve a trip that would enrich our culture and intellect and allow us a great opportunity to spend our leisure time.