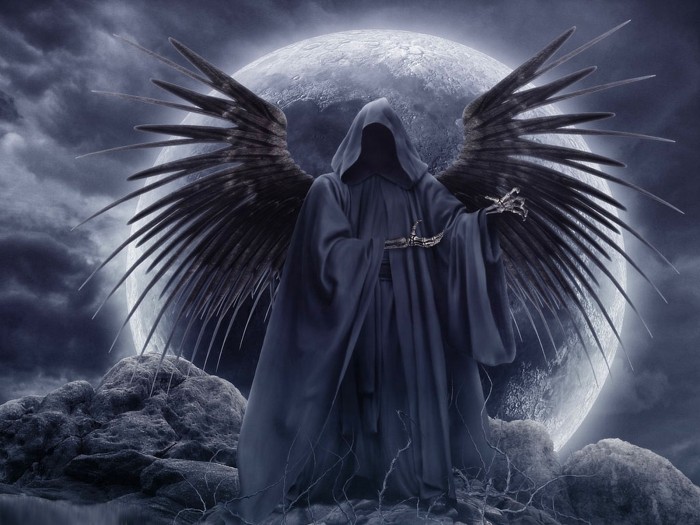 There are a lot of things in this world that make us fear of. Fear is a human nature feeling that cannot be denied by any one; as all of us have at least one thing to fear of. Here in this list, you will witness the most terrifying things in our world…. Don't be scared.
1 Death
Death is a big fact in our life, but it is so hard to know that your body is shutting down forever, and become nothing and will never feel or think or even make any influence.
2 Being Stabbed
One can fear of being stabbed, as it is not only a knife blade is going into you, but also, there is someone outside hates you and wants to kill you. It means also that you have done something bad for this person, but the worst thing is when you know that you will do it to yourself!
3 Epidemics
The most dangerous thing about epidemics is that they are unpredictable that can be a fatal disease, and you do not have enough time to prepare. The most terrifying is that you have lost your last chance to be recovered.
4 The Apocalypse
All of us are trying to predict the end of the world; as one day, there will be no more life, no more people and no more world. Some people look at this point from the bright side saying "it's not the end of the world", these people will be wiped out forever.
5 Fall Onto the Subway Tracks
It is a super humiliating way to die; as when you wait for the train and you catch up the latest one; the train, that you are waiting for, is going to throw you from the platform and will turn you into pieces.
6 Spiders
These creatures look very creepy, although, there are easy to be killed. The most dangerous thing about these spiders is that they can sink their venomous fangs into you. So, most of us have a big fear of the spider.
7 Tsunamis
It is the scariest natural disaster in the world. This natural disaster is understandable; as you can control a fire by using blankets or foams, but what you can do with a giant wall of water, the only thing that you can do is running, but running at that moment is effortless.
8 Plane Crashes
Planes are not crashing all the time. They are very heavy, have lots of fuel and fly above many great miles from the ground. But we are still fear of flying? Some people think that they are going to die by a plane crash.
9 Dying Alone
When we are in the last moments of our lives, we need someone to be with us, see us off and make sure that we will not be found after month later rotting in our couches.
10 Drowning
Can you imagine that you are trapped underwater until you die? It is a very frightened imagination. While drowning, you will lose consciousness; because of the lack of oxygen, then you will not know what is going to happen.
So, all of these things are very scary, but we must not let them control our life.