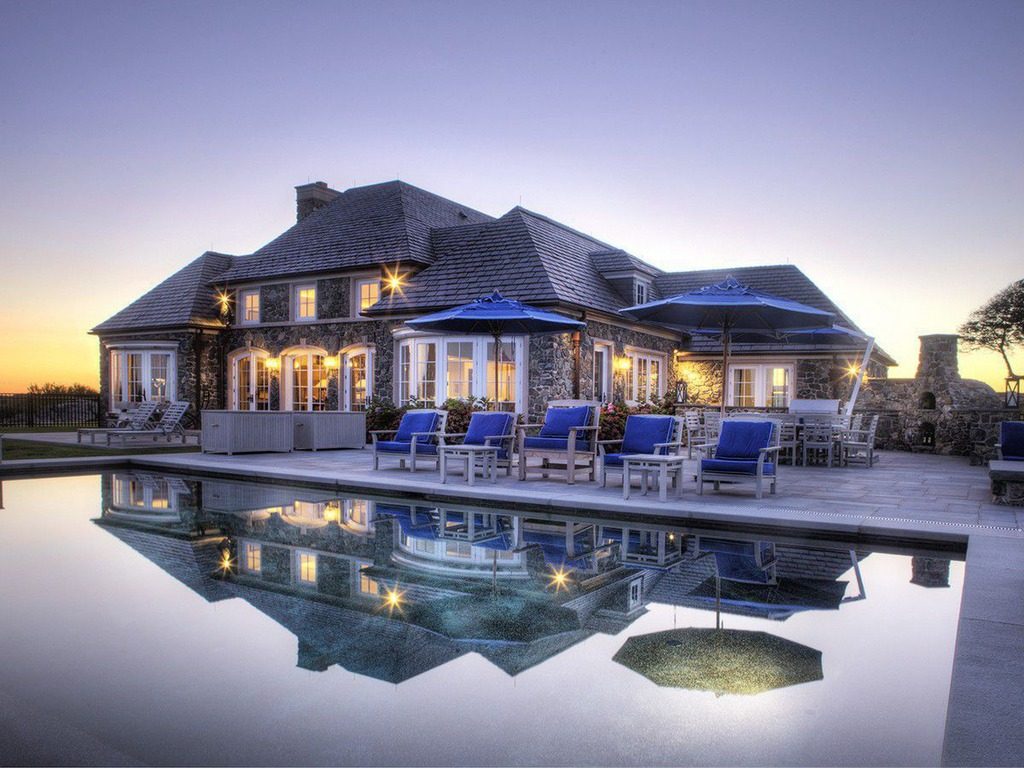 Have you dreamed of having the luxurious and most expensive mansion in the world? Below are the top 10 most expensive mansions you can find at present (Sources include: Forbes & business Insiders):
10

Dracula's Castle – $135M

Located in Romania, it is considered one of the most expensive mansions in the world. It's typically referred to as the home of Dracula. Once became a museum in the 1980s, it's a pretty house with 57 rooms and 17 bedrooms that have antique furniture.
9

Updown Court – $139M

It is a California-style residence located in Surrey, England. Built on 58-acre land, it has a total of 103 rooms with different luxurious facilities. It also comes with bowling alleys and a swimming pool. Back in 2005, it's considered as the most expensive mansion in the market worldwide.
8

The Manor – $150M

It is also referred to as Spelling Manor, which is a chateau-style mansion. Considered as the largest house in Los Angeles, California, this is actually privately owned and built in 1991. It has 123 rooms and stands on 4.6 hectares of land.
7

Franchuk Villa – $161M

It's located in Belgravia in Central London and is considered as one of the most expensive mansions in the market today. This is constructed in Victoria style and has six floors. There are numerous amenities including a gym, swimming pool, private theaters, and so on.
6

Victorian Villa – $161M

One of the most expensive mansions and considered as Elena Franchuk's home, a Ukrainian philanthropist and businesswoman. It's a 5-story mansion, which features a room theater, swimming pool, sauna plus gym, and a panic room. It was purchased with a $161M price tag in London.
5

Hearst Mansion – $165M

It's very impressive in all aspects situated on California's Central Coast in the United States. Built by William Randolph, it was bought by Leonard Ross. It stands in a six-hectare of land in Beverly Hills. It has 29 bedrooms and was used when "Godfather", a famous movie, was filming.
4

Fairfield Pond – $170M

It's the home of Ira Rennert, an American businessman, and investor. He named his home after a Fairfield Pond. Located in Hamptons, New York, it's the biggest residential mansion in the United States.
3

Penthouse -$200M

It's like an apartment that's worth 6000 pounds per sq. ft. and located in Hyde Park.
2

Villa Leopolda – $506M

It's a 27-story mansion, which is also believed as the most expensive in Europe. Built-in 1902, it was named after King Leopold for Blanche Zelia Josephine Delacroix, his mistress. It is comprised of 14 bathrooms, a big garden, and 11 bedrooms, and many more.
1

Antilla (Most Expensive Mansion Worldwide) – $1B

This mansion in Mumbai is the most expensive across the globe. It is referred to as the modern Taj Mahal and belongs to the 5th richest man in the world, which is Mukesh Ambani. It features luxurious things and is a 40,000 sq. ft.

Summary

Article Name

Top 10 Most Expensive Mansions with Prices

Description

Ever wondered what the luxurious and most expensive mansions could look like? These are 10 World's Most Expensive Homes, owners and prices! Find Out NOW!

Author