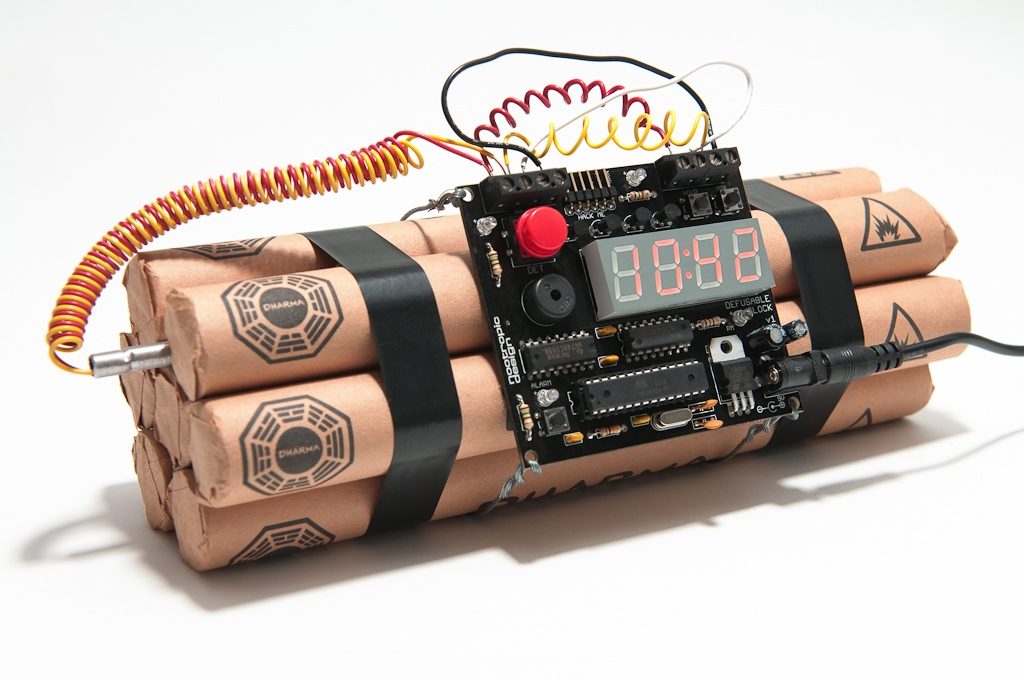 Lifestyle
Top 10 Most Creative Alarm Clocks for Heavy Sleepers
You had a late night but you also need to wake up early to go to work or school. If your old alarm clock no longer does a great job at waking you up on time, you might be interested to check out the top 10 most creative alarm clocks for heavy sleepers that can kick start your day in an entirely new and creative way!
10

Dance Dance Revolution Creative Alarm Clock

For those who have previously played Dance Dance Revolution in the past, you will understand how it works. The moment it starts to ring, it will never stop unless you play some dance game with your fingers. Now, isn't that an exciting way to wake up every morning?

It is a special alarm clock that wakes you up through appealing to that sense of yours of not wanting to lose. This is perfect for martial arts and boxing fans. This alarm features a referee's voice trying to wake you up, like you're a boxer down for the count. Its average price is $23
8

Creative Carpet Alarm Clock

While traditional alarm clocks require you to press something to turn them off, this one requires that you step on it so that the ringing will stop. It has a carpet shape so that this will look great with your bedroom décor.
7

Money Shredding Creative Alarm Clocks

If you don't wake up with the thought of challenge, having your hard earned money shredded will surely do. Now, that is one great reason to wake up, don't you think?

It is an alarm clock that makes it more difficult for you to turn it off. If you have to wake up, the alarm will start to ring loudly and shoot off the propeller. You have to get up and look for the propeller and place it back on the clock so that the alarm will turn off. Its average price is $15

Among the best sellers out of the top 10 most creative alarm clocks for heavy sleepers, this has an extremely loud alarm that goes off to as loud as 113 decibels, compete with flashing alarm lights that will make you feel that there is a massive emergency taking place. Its average Price is $33
4

Clocky Alarm Clock on Wheels

Chasing the alarm sounds ridiculous and this clock does exactly just that. Press its snooze button once and it will roll off the platform, running around the room as it flashes and beeps. You can turn it off only after chasing it around. Its average price is $18
3

Delicious Hot Bacon Alarm Clock

If sounds don't wake you up, the persuasive coaxing of a slab of freshly prepared bacon might do the job. This clock lets you put a strip of pre-cooked bacon overnight inside it and once the time comes, it will cook the bacon and alert you once it is ready. Great motivator, right?
2

Smart Brain Teasers IQ Alarm Clock

It is a clock that will not only wake you up physically as this will also tune up your mental faculties on an early morning. To turn off the alarm, you will not push a button and instead, you have to solve some brain teaser IQ questions. Don't worry though as these are multiple choice questions.

A clock that wakes you up and keeps you healthy and fit, that's what this is all about. With a shape similar to a dumbbell, you have to do 30 bicep repetitions with it to stop its ringing. Average Price $25