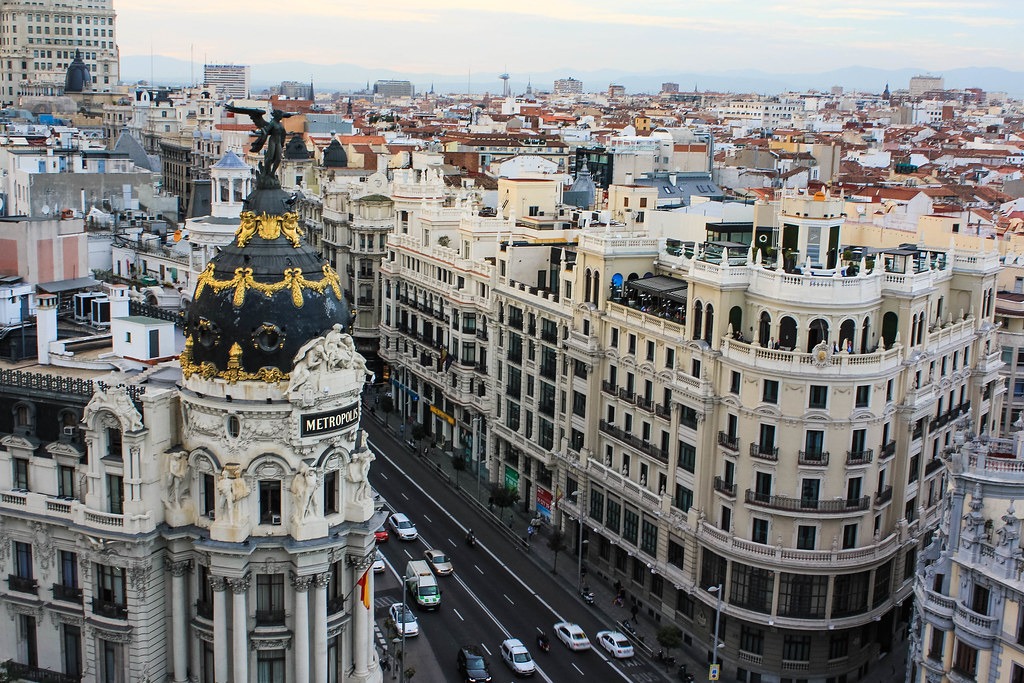 Travel
10 Reasons Why Madrid is Attractive for Young Professionals
Young professionals tend to live a strict life full of hard work. Therefore, living in a place that allows you to stay healthy, physically, mentally, and spiritually is essential. Such a place guarantees you a positive mood and high productivity. It has to be an affordable place to live in too. The last thing a young professional needs is burdening him/herself with expensive living. Before talking about why Madrid ticks multiple boxes in this regard, let us find out more about Spain and its precious gem Madrid.
Spain is a southwestern European country located on the Iberian Peninsula. It is a vibrant country with a rich history, architecture, and art, and diverse geography and cultures. At the heart of Spain is Madrid, the capital. It is a versatile city capable of meeting the different needs of its visitors and residents. Madrid is known for its attractive roads and alleys, art museums, public parks, sleepless bars, and more. Besides, it would indeed interest young professionals to know that Madrid comprises 30% of Spain's start-ups. Now, Topteny online magazine presents you 10 reasons why Madrid is attractive for young professionals.
1

Affordable to live in
Affordable living expenses and low prices are indeed significant factors that many young professionals consider when planning to move into another country. In this regard, Madrid is fit, for it is less touristy than other Spanish cities like Barcelona, and therefore more affordable to live in. Living there is also less costly than in many other European countries. The local food is tasty and available at low prices. You also need to look carefully for the place where you are going to live. As a step to do so is to search the Internet for long-term apartments for rent in Madrid, Spain. Among the variety of prices available, you will find something that suits your budget.
2

Encourages entrepreneurs
If you are an entrepreneur searching for an ideal place to initiate a start-up, Madrid is indeed a perfect fit. Regarding startups, Spain is ranked the sixth-best European country. Therefore, your business has a good chance to thrive and bloom there. 30% of Spain's start-ups are located in Madrid, meaning you could expand your business and connections with the entrepreneur community there. You should also know that Spain has an entrepreneur's law that supports start-ups and entrepreneurship as a considerable aspect of its economy and culture.
3

The weather
Spain generally enjoys warmer weather compared to other countries in Europe, which makes it an excellent choice for those who are not used to extreme cold. However, the weather varies in its different cities according to their locations. Madrid is not a coastal city and therefore has warmer winters than Barcelona, which oversees the Mediterranean, for example. On the other hand, Madrid's summers tend to be hotter than in other coastal cities. Springs and falls are also great in Madrid. And the sun is always there shining in all seasons.
4

Moving across Spain easily
Madrid's central location makes the rest of Spain, and even Europe, easily accessible, especially that Spain is a relatively small country. So, it would be easy to visit and explore other cities either for work or fun. For example, Madrid does not have beaches, yet you can enjoy the beaches that extend thousands of kilometers across the country. You can do that with your own car or using the AVE train that passes through many cities, or buses that get you everywhere in Spain.
5

Varied shopping options
Madrid is described as a shopping paradise; whatever your budget is, you will find matching options that answer your needs. For expensive designer labels, there is Calle Serrano, and more affordable options can be found in places like Rastro Flea Market. It is an open-air flea market, the most popular in Madrid, actually. It is always full of life, sounds, people, and colors of a wide variety of goods. So, it would be a refreshing experience for young professionals whenever they need to separate themselves from the pressure of work for a while.
6

Entertainment options
Young professionals tend to work hard and therefore need to have fun when taking breaks from work. Well, Madrid offers you multiple ways to do so. If you are an art lover, you will have a relaxing time in the Prado and the Reina Sofia museums. The Prado is the main national art museum in Spain, housing European art collections from the 12th century to the 20th century. Reina Sophia is Spain's national museum of 20th-century Spanish art; it hosts exquisite collections of two of the greatest artists, Pablo Picasso and Salvador Dalí. Both museums allow free entry every night. Also, the city's beautiful roads and alleys would attract you to strolling and shopping, which are other beneficial activities that could enhance and refresh your mood. Besides, there are many bars and discos where you can enjoy your spare time.
7

Sleepless city
Speaking of bars and discos, Madrid's evenings and nights are vibrant. Its amazing local taverns and nightclubs are open all night through early the next morning. It's good for a young professional who works hard and maintains a strict life to break the rules from time to time and have a fun night gathering with friends in a sleepless bar.
8

Beautiful parks
Young professionals tend to always have something to do, yet it is important to spend some time surrounded by nature, enjoying the fresh air. Doing a portion of your work in open places like parks, if the nature of the job allows it, would help keep your mood positive. And in this regard, we are happy to inform you that the public parks in Madrid are fantastic. Among the best and most renowned parks in the city are El Retiro, Casa de Campo, and Madrid Río.
9

A friendly city
Madrid, Spain generally, welcomes strangers. The Spanish people are friendly and helpful, so you will not feel isolated or alone. This is not only in big cities like Madrid or tourist spots like Barcelona but also in the smallest villages. Besides, Madrid is a big city, yet it actually feels like a small town. Its neighborhoods are welcoming; for example, you will find the local merchants remember your name in a short time. Such warm atmospheres will help you feel better and therefore be more productive in your work.
10

Well-connected roads
Spain is an easy country to navigate through. Its roads are well-connected, and therefore it is hard to get lost. Madrid, being the capital, indeed guarantees you easy reaches to your destinations within and outside the city due to its central location and accessible transportation that reaches almost everywhere in the country.
Whether you are a young professional searching for a good job or an entrepreneur looking for a place to initiate your start-up, we hope that the information provided was useful to you. Described by a traveler as a microcosm, Spain, Madrid is a place to achieve balance, to work hard, and enjoy life to the fullest.