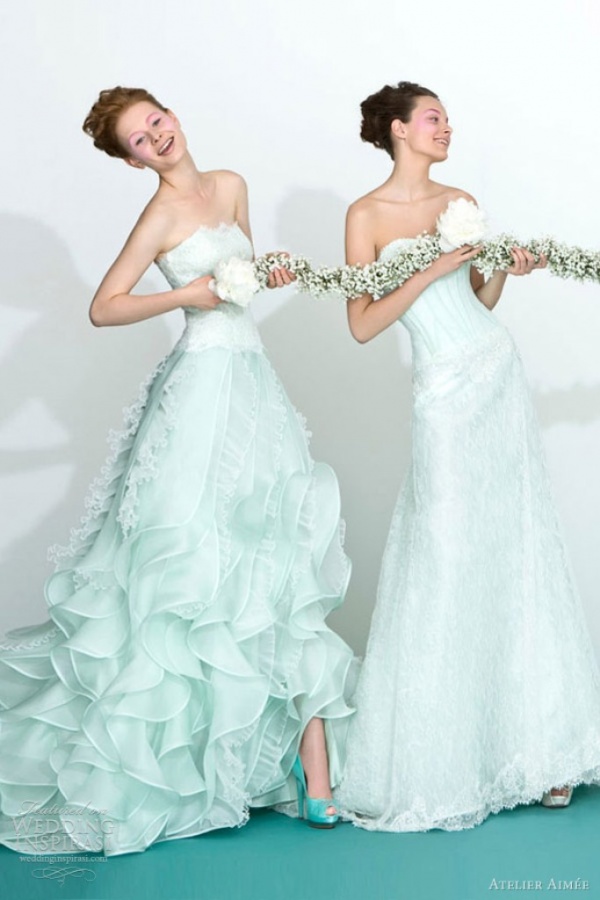 Clothes
Top 10 Green Wedding Dresses
Do you like the green color? If it is yes, then you will certainly like this article. The green color is used for making some of our beautiful clothes that we wear on different occasions and it is also used for making some of the elegant evening dresses that catch the eyes. But what about wedding dresses? It may sound strange for you to hear that there are wedding dresses which are made in green but they really exist and they are also elegant especially those wedding dresses in light green. The green color that is used for making wedding dresses is available in different shades to give you the chance to choose what suits you and increases your beauty on your wedding day. Green wedding dresses are available in too many various designs and fabrics that are really comfortable.
Green wedding dresses are thought to be the most suitable wedding dresses for spring season. For the materials that are used for making green wedding dresses, you can find chiffon, satin, tulle, organza, lace and other fabrics that are used for making bridal dresses. The green color can be combined with other colors such as such as white or you can find more than one shade in the same wedding dress.
There are green wedding dresses which are short in their design while there are others which are long and have train. You can choose from those green wedding dresses with long sleeves, cap sleeves, sleeveless, one shoulder, off the shoulders and other designs that meet different tastes and satisfy various needs. So, do you like these green wedding dresses?