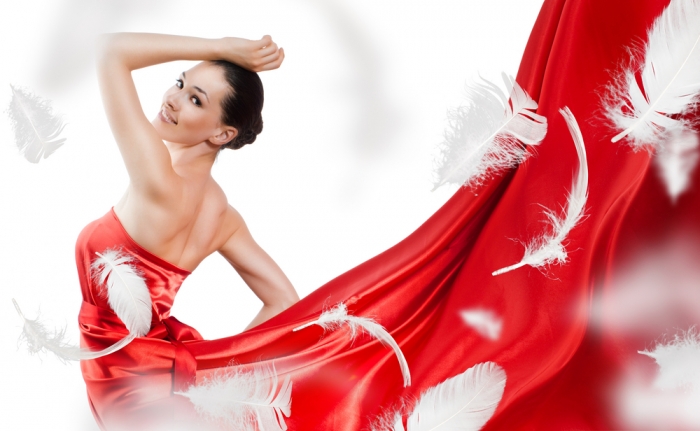 The red color is preferred by many women who find it catchy on different occasions. This energetic color can be found in different dresses that are designed for many occasions whether they are casual or formal ones. It can be also found in wedding dresses which are presented to brides on their wedding day. It may be difficult to accept the idea of wearing a wedding dress in another color that is different from the white color but when you take a look at the red wedding dresses, you will change your opinion. Wedding dresses which are made in the red color are available in different designs, materials, lengths and colors also which allows you to choose the most suitable wedding dress that can make you gorgeous on your special day.
Red wedding dresses are not presented in just one color as there are different shades and you can even find the red color combined with other colors that you like especially the black and white colors that increase the elegance of the wedding dress. Some of the wedding dresses are made from red fabrics and embellished with fabrics in other colors to make your wedding dress catchier.
There are red wedding dresses that come in dark red while there are others which are made in lighter colors and they are embroidered with diamonds and crystals or embellished with ribbons around the waist. Choose the most suitable dress for you whether it is completely red or combined with other colors such as black and white to be fashionable and gorgeous on your wedding.