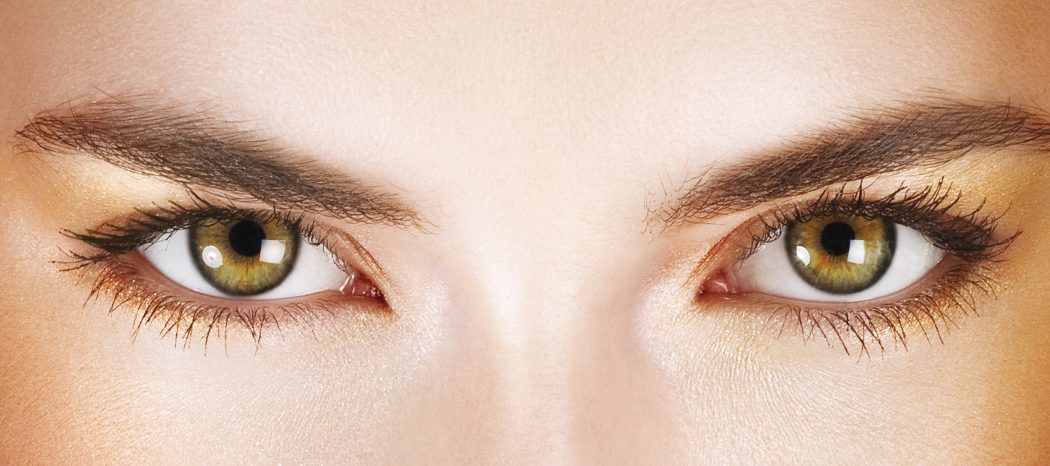 Eyebrows are an important characteristic that can remark people's natural beauty, especially eyes. Most people believe this beauty enhancement is only reserved for women, but men can also benefit from this advances in the field of beauty. We have researched a list of the top 10 eyebrow stylists from all around the world. All of them are well known by developing a particular style or technique that has earned them a place on this list. From the United States to Australia, this is the top 10 Eyebrow Stylists list.
10 Matt-Yuko
Matt-Yuko's style is printed on this model. He is known as the "Eyebrow King". He opened in 2005 his Claremont studio and had been recommended by an extensive list of studios in the entire country (Australia) and holds international recognition. Marian Peck and Michelle Williams are some of the beauty experts who recognise his job. He also raises money for charity and has benefited more than 50 families in poor villages in South Vietnam plus one orphanage.
Examples of Matt's Work:
9 Rebecca Nasiriy
Rebecca Nasiriy is known as the best Eyebrow Specialist in Perth, Australia. She started shaping eyebrows at home, and this quickly moved her to built her studio. As it is seen in the picture, a natural look and the perfect arch are part of her most remarkable characteristics. She offers a wide variety of services: brow makeover, brow shaping, tinting, eyebrow lightening, full face treating, feather touch brow tattooing and full block brow tattooing. 
Examples of Rebecca's Work:
From a New York Studio, Sania Vucetaj offers Men's and Women's Eyebrow Shaping and Grooming. She is one of the first to get into the brow industry. By experience, she recommends keeping lotions, creams, moisturisers and foundations out of the brow area. They block the hair follicles or make hair fall out. Over time this results on thinning eyebrows. On this line of thoughts, she is a great admirer of Cara Delavigne's natural beauty whose eyebrows have become her signature. Her method to brow shaping consists on tweezing. She likes it because it is precise and let you remove hair one by one. Waxing, on the other hand, is aggressive and painful, and she tends to avoid it.
Examples of Sania's Work:
Joey started almost 20 years ago with only 500 dollars only. Now the revenue of Joey Halley as a brand is the incredible number of 1 million dollars in sales. Joy's journey was long. It all started with him going to people's apartment in Manhattan to style brows. Working on booking 12 hours a day, he established with Completely Bare, a New York Spa to have a place to work in exchange of training stylists and a share of profits. Later on, he was able to open his own place. Joey became famous by his participation on the reality show "The Singles Project" in 2014, where he became international.
Examples of Joey's Work:
6 Ilona
The Irish Hair & Beauty Awards finalist in 2016 Ilona has her studio in Brown Art, Ireland. She was nominated to become the Beautician of the Year at the first edition of this competition. Her most remarkable works are in micro blading, phi brows and alopecia. She loves her job and keeps a close relationship with her clients, who took part on her nomination.
Examples of Ilona's Work:
Fred Hamelten is a well-known eyebrow stylist from Norway. He worked with celebrities mostly and decided to share his knowledge by founding the Fred Hamelten Eyebrow Academy, where he teaches his brand signature on the art of brows. He has been able to transform his name into a recognised brand that now holds international recognition. On the picture, he holds hands with on ef her students, who has recently finished her education following his programme.
Examples of Fred's Work:
4 Roberto Giordano
From Italy, Roberto Giordano gives us a collage of his jobs published on his Facebook page. Dressed as a doctor, Roberto Giordano the eyebrow designer gives the perfect shape to eyebrows depending on the face, to bring out natural beauty. He uses a unique technique to create a permanent "hair effect" on his clients. Demographism is the name of this technique, and he has become famous for using it as a permanent makeup alternative for people who seek a natural look to enhance their beauty without daily makeovers.
Examples of Roberto's Work:
The Australian eyebrow artist Belle Sorelle has an exquisite taste for eyebrow shaping as you can see in her studio lobby. She offers her clients a broad range of beauty services. The most popular service offered today is her feather touch eyebrow tattooing, to implant microscopic colours to create and shape the brows and frame the face. Eyebrow makeover, wax, tint and even makeup lessons are other of her services. As permanent as tattooing might seem, it requires maintenance. Touch up applications are to be done after the first year to detect and fix the areas that need a touch-up. Eyeliner Tattooing is also a traditional service they offer with excellent results.
Examples of Belle's Work:
The award-winning arch artist Kelley Baker has made a name in the industry by developing her own technique to properly wax, tweeze, trim and fill eyebrows. Kelley's method is well recognised and looked for by artists and other eyebrow professionals. She has shared her knowledge travelling across the country to teach in master classes. She also seeks to empower women to use her knowledge to get economic freedom. Some of her most known clients include Zendaya Coleman, 5th Harmony, Mandy Moore, Michael Douglas, Lisa Vanderpump, Joe Manganiello and Ali Landry.
Examples of Kelley's Work:
1 Melanie Marri
Melanie Marri has the first place on this list. She has a successful business branding her own name in Melanie Marri's Eyebrow Stylist in Bayswater, Perth. She developed a method she called MM Brown styling, and personally trains her staff to follow this technique. They take pride on the transformation held by their clients, who are truly amazed when they get the mirror to see the result. Sydney is proud to have her studio, and she appreciates her team of stylists.
Examples of Melanie's Work: