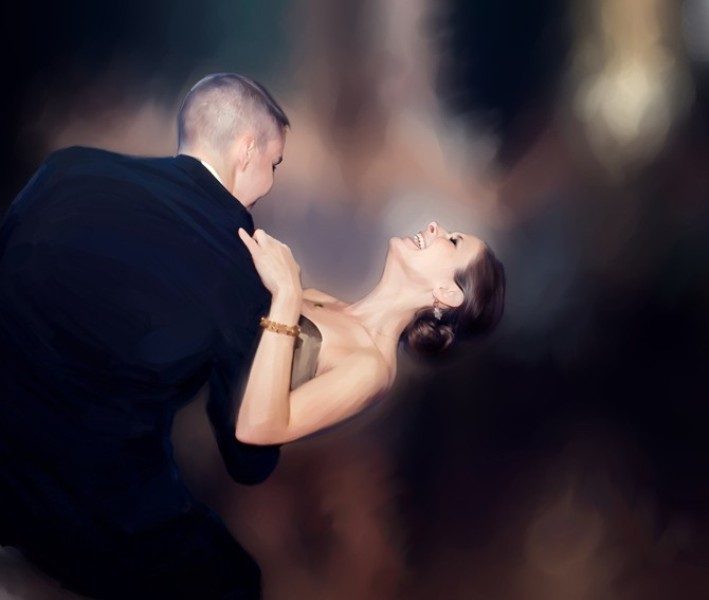 Art
Top 10 Best Ways to Turn Photos into Stunning Artworks
Have you ever thought of immortalizing your memories in various ways? We usually capture photographs to record those special moments in life. Such special moments deserve to be appreciated and immortalized not just because we rarely experience happy moments, but also because life is too short and we quickly forget these moments. Photography allows us to easily and quickly capture the right moment and record memories. We can all do this thanks to the built-in cameras that we have in our mobile phones. You do not need to be a professional photographer to know how to capture photographs. But when you think of immortalizing you memories through other ways such as painting, you will find that it is entirely different. Creating amazing paintings depending on your imagination or even the photos that you already have is not easy. You need to be talented to get the results you dream of. Does it mean that you cannot turn your photos into beautiful artworks to enjoy immortalizing special moments in life? No, you have the following top 10 best ways to turn photos into stunning artworks.
1
Talented artists & professional graphic designers
What do you think of turning your photo into a painting or pop art? If you want to turn your photo into a creative artwork that is really stunning, then you can try creating an amazing painting or pop art using your photo. You may find it difficult to do this on your own. This is why you will need to resort to those talented artists and professional graphic designers. They have the ability to successfully create the fascinating artworks you dream of. There are several websites that allow you to easily reach those professional artists and pop art graphic designers. You can present those fabulous paintings or creative pop art prints as impressive personalized gifts for those whom you love on different occasions.
2
Adobe Photoshop CC
Adobe Photoshop CC is widely known as the best and most popular photo editing software in the whole world. It is used by many people all over the world and you can also use it to turn your photo into a painting. All what you need to do is to apply an artistic filter, from the Filter Gallery you have on Adobe Photoshop, to your photo. This will help you add a hand-painted look in just a few minutes without the need to be a talented artist or professional graphic designer.
3
BeFunky Photo to Art
BeFunky Photo to Art is a free online photo editor that allows its users to easily and quickly turn their photos into art. It offers many photo effects and tools to choose what suits you for creating the artwork you want. If you find that it is not enough to choose only one photo effect, then there is no problem. BeFunky allows you to select more than one effect and mix many filters with each other to finally achieve the artistic effect you want and create your artwork out of your photo.
4
FotoSketcher
FotoSketcher is a completely free program created by David Thoiron for Windows to help you automatically and quickly convert your photos into different amazing artworks such as paintings, cartoons, drawings and even sketches. There are over 20 effects or styles from which you can choose what you like to create beautiful artworks out of your photos in just a few seconds. This free program also allows you to improve the original photos to make them more impressive.
5
Prisma
Want to be a creative artist like Picasso or Van Gogh? Prisma is a free photo app that turns photos into amazing artworks which are like those of famous artists such as Picasso, Van Gogh, Levitan, Munk and more. How does this happen? Prisma helps you transform any photo into fascinating art piece through a combination of artificial intelligence and neural networks. It is fast and offers more than 30 styles, modern art filters and fascinating photo effects. All of these features make Prisma one of the best and most popular art filter apps.
6
Photo Effects Pro
Photo Effects Pro is a free photo app that increases the beauty of your smartphone photos thanks to the powerful editing tools it offers. There are many tools and over 40 fascinating filters and effects you can easily use to enjoy editing your photos. You can turn your smartphone picture into a painting and you can also finger paint on the photo. Other things you can do through using this app include adding texts and frames, fun stickers, photo collage, sharing photos and more. You will find your photos saved at Enjoy Photo folder.
7
Pikazo
Pikazo turns anything you want into a creative artwork with just two taps. After adding your image, choose a style image of anything you like to create an awesome artwork. Pikazo can be easily used by anyone even those who do not know anything about painting because of the neural algorithms it uses and make the app work like your painter or a universal art machine that can paint anything for anyone.
8
DreamScope
DreamScope converts your pictures into paintings. It allows you to choose from many styles to finally create fascinating works of art like Van Gogh and Picasso without the need to be a professional artist. The styles that are available for you to use include Van Gogh, Picasso, watercolor, Deep Dream, oil paint, pastel and pencil sketch.
9
DeepArt
DeepArt transforms any photo into a work of art in just three steps for free. It allows you to use the stylistic elements of any image to draw or create a new artwork depending on your photo. This means that after uploading your photo, you choose one of the predefined styles or upload any style image you like to create your painting. This happens because DeepArt uses an algorithm that is inspired by human brain.
10
Cartoon Camera
Cartoon Camera is one of the best free Android camera apps you can use. It allows you to create cartoon and sketch like photographs. There are 12 effects you can add to your photos to create awesome artworks. Cartoon, pencil sketches, color drawing, dark strokes, sepia, white strokes and more are all amazing effects you can add for turning your photos into creative art pieces.