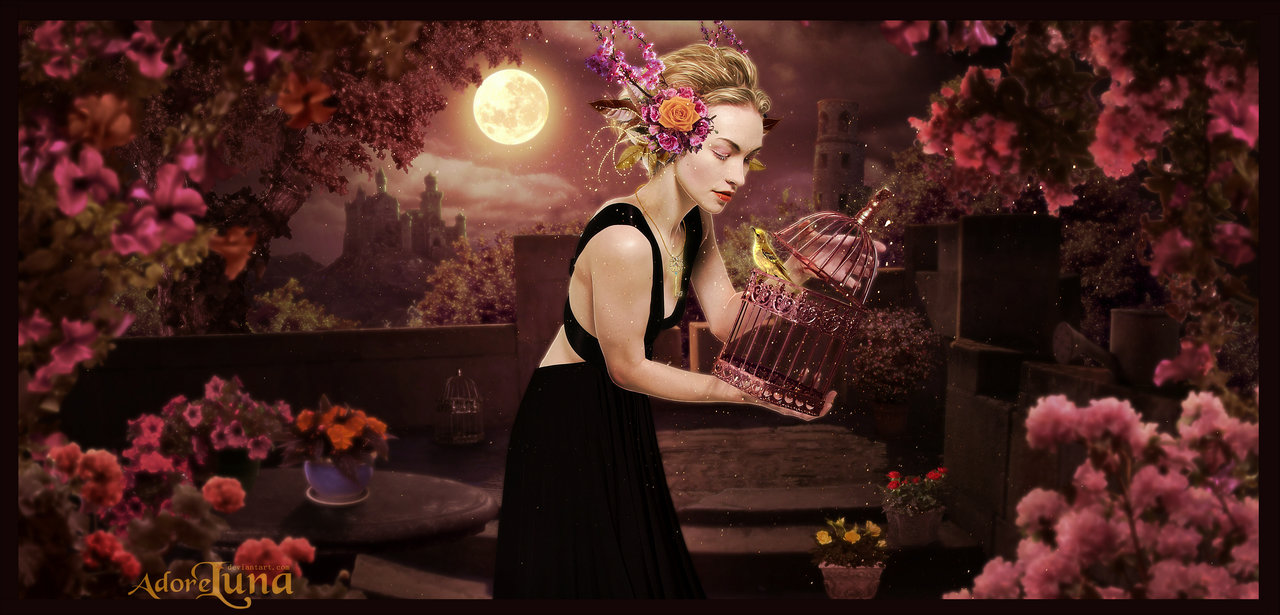 Art
Top 10 Best Digital Artists Around the World
We may all agree that art is beautiful, no matter in what form it comes; they are all equally mesmerizing. However, as human beings, we were not born alike; we share some similarities and have our differences, and that is exactly what makes our world perfect. Our differences filling the missing puzzle pieces that make the picture complete. Speaking of differences, the same applies to digital artists; they are all fond of art, but each and every one of them has their own taste and preferences. Thanks for that very reason, our world has been introduced to a lot of different art forms. Above and beyond, the evolution of technology has contributed to making that happen as well, providing us with Digital Art.
Digital art is one form of art that solely depends on the usage of technology for the creation part. It has been around since the 70's and practicing it needs a high proficiency in the usage of computers. Besides, it has been given several names other than digital art, such as computer art or multimedia art. This form of art has been impacting people's perceptions of what is called art especially that people were used to defining art as drawing, sculpture, music and more; all are forms that do not require the interference of any technology. However, digital art has transformed all of these forms into a virtual reality, making its way to the other form of arts as the most contemporary of all.
What makes digital art very interesting is the fact that it can be purely produced by the usage of computers or it can be derived from different sources such as images and scanned photographs. It is a work of art that can be considered quite similar to the traditional forms of art except that the only difference that distinct between them is the usage of software on a computer and being endorsed into a virtual reality while the other forms can are hard materials that can be touched by the bare hands. Digital Artists of this form have been around ever since this form was introduced to the world of arts, ranging from graphic designers to virtual portraitists and painters.
Check out this Top Ten best digital artists around the world.
Julia Kuzmenko
is an American digital artist who was born in Los Angeles. She graduated from the International College of Professional Photography from Melbourne, Australia. Currently, she is working as a portrait photographer who retouches the beautiful dimensions of the photo, producing one that is much more powerful. Julia is known to be a team player, for she believes that the strength of a team can highly impact the production and creativity of a project. However, Julia's love for beauty has motivated her to be the professional photographer that she is, reflecting her love of art and beauty in every picture and portrait that she captures. On the other hand, her big goal is to capture and ideal image; one that will require slight recreation and retouch to no at all. She wants her capture to speak for itself without her having to leave any traces of her presence.
Natalie Shau
is a Lithuanian photographer who was born in Vilnius. She is specialized in both photography as well as mixed media art and she claims that she is interested in photographing fashion and portraits as much as being interested in photo art and virtual designs. On the other hand, Natalie's fondness of art has not limited her to what she was interested in, she actually expanded her frame of working by creating different artworks and capturing photos for several media platforms, including fashion magazines, advertisement, musicians, theaters, and writers. Her love for art has taught her to push beyond her limits and try whatever could be new in the world of art. As a result, she participated in the production of a short 3D musical movie called "Dracula"; she was the art director of that project.
Natalie Shau has two books that were published; these books were Tangled Tales and Art that Creeps. Her work has also gained popularity for being exhibited in a lot of different galleries in several countries, including Opera Gallery (USA), Vanilla Gallery (Japan), Corey Helford Gallery (USA), STRYCHNIN Galleries (Germany), Dorothy Circus Gallery (Italy), Cabinet des Curieux (France), and Last Rites Gallery (USA).
Michael Kutsche
is a German artist who is fond of working in both forms of art; the traditional as well as the digital. What is more interesting about Michael Kutsche is not only that he is professional in whatever he does, but it is the fact that this astounding artist has taught himself all the basics that these kinds of art need. He is famous for creating works of art that are minute descriptions of reality; he is also known for creating, within his art, unusual characters that are evocated and inspired by movies and comics.
His exceptional approach of creating those unusual characters has made him one of the most hunted character designers in the film industry. Especially that he participated in designing several characters for some of the most popular movies around the world, including Alice in Wonderland, The Jungle Book, John Carter of Mars, Thor, Oz the Great and Powerful, and more. Consequently, he was a great contribution to the exceptional success of these movies and that is exactly why he is hunted for by filmmakers.
Asim Chandro Roy is a Bangladeshi digital artist who has a leading role in the world of digital art due to his unique artworks. However, Asim is still a student at the Rabindra Bharati Unversity in India, but his academic life has not stopped him from being creative or productive, for he uses his spare time in creating amazing arts that he was actually nominated in different competitions and he won a handful of prizes for five years in a row. His awards include:
1st Prize – National Children Award Competition, Rangpur Regional, Bangladesh – 2005
3rd Prize – Anti-Corruption Cartoon Competition, Transparency International Bangladesh – 2007
3rd Prize – Anti-Corruption Cartoon Competition, Transparency International Bangladesh – 2008
1st Prize – Anti-Corruption Cartoon Competition, Transparency International Bangladesh – 2009
Consuelo Parra is another exclusive digital artist whose work has put him on the list of the most talented digital artists around the world. He is a Spanish digital artist whose work is recognized by his constant portrayal of fantastic girls who seem either lost in a forest or in control of it. He is also specialized in retouching photos and making them undergo several post-productions in order to be finalized perfectly. Consuelo Parra is also specialized in making Book covers, CD covers, and premade designs.
5

Alberto Seveso
Alberto Seveso
is an Italian Illustrator & Digital Photographer. He was born in Milan, grew up in Sardinia, and he is currently working and living in the United Kingdom as a freelance digital artist. Traveling to different places has helped him in using those places as inspirations for his work; besides, he developed an interest in the graphic design since a very young age. He was usually fascinated by the cover of music CDs, especially the ones of the metal bands; as a result, his artworks started emerging based on that passion.
Alberto Seveso's popularity has stemmed from the fact that he has worked for a lot of brands with high profiles, including Sony, MTV, GQ Magazines, National Geographic, Adobe, Nikon, Disney, Penguin Books, ESPN Magazine, Ford, Men's Health, and a lot more. On the other hand, his works have been featured in different books and magazines, including Huffington Post, Wired, GQ Magazine, Computer Arts, Advanced Photoshop Magazine, Beautiful Bizarre and more. Subsequently, it is really hard not to know him since his work has made him almost everywhere.
4

Justin Maller
Justin Maller
is an Australian illustrator and art director who has been working in creating digital art for about fifteen years. He also works as a full-time freelancer in Brooklyn. Justin Maller has also worked for a lot of companies, agencies, publications and brands; above and beyond, he has established an international modern art collective back in 2002 called The Depth Core Collective and he works as its Creative Director. Justin has a Facets projects where he challenged himself to produce a piece of art on a daily basis for a while year, and he has recently completed this challenge, producing 365 works of art in one year.
Timothy J. Reynolds
is a 3D Illustrator who lives in the Midwest. He works as a freelancer for small and editorial projects. Reynolds has worked for several startups, magazines, and agencies, producing a number of 3D illustration works for them. He has also presented his designs and works in several exhibits and has a great experience in this field due to working for high profile clients. Timothy is also a CAD designer and he produced various 3D models and renders from 2D AutoCAD plans.
2

Jepchumba
Jepchumba is an African digital artist who, in 2012, has been listed by Forbes as one of the youngest power women in Africa as well as Guardian Africa's Top 25 Women Achievers. She has also founded African Digital Art and works as the Creative Director. This African Digital Art is a creative space that enables digital artists and professional to seek inspiration as well as connect with one another and other emerging artists. Jepchumba's main goal is to promote the growth of creative technology all around Africa.
1

Methyss Digital Artist
Ruxandra Tudorica
is a Romanian digital artist and commercial illustrator. Several years ago, she had worked in Photoshop for long years, but then she developed a passion for art and became more interested with time, deciding to take it as a profession. Ruxandra has also attended the Animation and Game Design course at SAE Institute and studied the art of 3D and character development. She has been working as a freelance digital artist and dramatic composition for 7 years now. Her work is always recognized by the dominance of
surrealism
, fantasy, and dark art and she has had the chance to work for well-known musicians as well as companies. The services she offers including designing book or CD covers, logo design, photo retouching, digital painting as well as producing flyers, poster, layouts, and other artistic media forms.