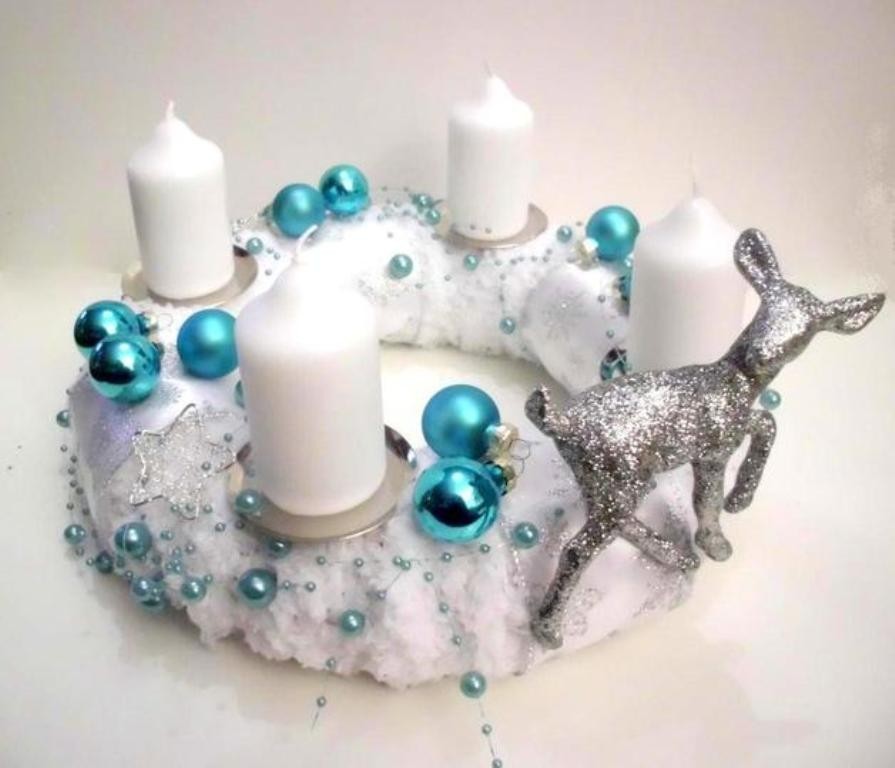 Christmas is here, are you ready to welcome it? There are many happy occasions that we welcome every year and we have to prepare ourselves to celebrate them. Decorating our homes is considered to be one of the most important things that should be done every year for celebrating such occasions. You cannot celebrate any occasion whether it is with your family or friends without preparing yourself and your home for this.
For Christmas which is one of the happiest occasions that we wait for each year, you will find that there are many things which you need to do in your home to be able to celebrate this occasion. You may find yourself confused and do not know how to start or what to prepare to be able to welcome Christmas. In order to make it easy for you to decorate your home without spending a long time looking for what you need, we present to you the following top 10 best Christmas decoration trends.
These Christmas decoration ideas can help you to decorate your home and make it more than inviting not just for you and your family, but also for all of those who may visit you to celebrate this happy occasion with you at your home.
1 Christmas centerpieces
Christmas centerpieces are perfect for decorating different surfaces at your home such as tables. The centerpieces are small in their sizes which makes it easy for you to use them at any place you want without worrying about the space that they may need. Christmas centerpieces come in different forms as you can find small Christmas trees, bells, candles, and flowers. There are centerpieces that can be easily made at home, so why do not you try to make them on your own?
2 Handmade ornaments
The most important things that we need to decorate our homes for welcoming Christmas are the ornaments. We usually purchase the ornaments that we need, but why to do this while you can create them on your own at your home. There are several ideas from which you can make use and they will inspire you to create the ornaments that you like without the need to waste your money. You can use lamps, bottles, jars, paper and other simple materials that you can easily find at your home.
3 Outdoor Christmas decoration
There are countless ideas that are presented every year to show you how to decorate your home, but what about the outdoor decoration? The most important things that you need to get amazing outdoor decorations are lights. You can use fairy lights and other kinds to get a catchy home, especially in the evening. There are also other decorative items that you can use such as wreaths, stockings, flowers, Christmas balls, bows, and ribbons.
4 Table decoration
In order to decorate the dining table, you need to use Christmas balls, flowers, and candles for creating a romantic atmosphere. In addition to decorating the dining table, you will also need to decorate the chairs to make them catchy. You can make use of the ideas that are presented here to decorate your table and chairs in a catchy way.
5 Ceiling decoration
The ceiling is not less important than other spaces in your home. You may think that it does not attract attention, but this is not true. Using different ornaments and decorative items that can be hung in the ceiling such as Christmas balls, flowers whether they are artificial or natural, bells, and other decorative items that you can hang in your home will allow you to make the ceiling catchy. You can make use of the chandelier to hang your decorative items and ornaments. If there is not a chandelier in your home, then you can bring a stick and use it for hanging what you want.
6 Fireplace decoration
Decorating the fireplace mantel is not difficult as you can use bows, wreaths, stockings, Christmas balls, flowers, small Christmas trees, and other small decorative items that are usually used at Christmas for decorating the fireplace mantel at your home. You can also paint the logs inside the fireplace choosing the colors that you like and match other surrounding colors at your home.
7 Stairs decoration
It is not a good idea to decorate the different spaces at your home and leave the stairs without being decorated. Decorating stairs is very easy as you can simply change the rug and use a Christmas rug. You can also decorate the stairs through using flowers, Christmas bells, stockings, and Christmas balls.
8 Decorating windows, walls and more
Decorating different small spaces at your homes such as windows, walls and small tables can be done through using small decorative items such as Christmas balls, small Christmas trees, candles, flowers and other small decorative items that do not consume a large space and can help you to get the amazing result that you want.
9 Matching colors
It is important to make the colors that you choose for decorating your home match each other. The colors of those Christmas ornaments and other decorative items that we usually use for decorating our homes should match the colors of curtains, furniture, fabrics, and more items we already have at our homes. Matching colors will help you to make your home more inviting and comfortable for your eyes.
10 Catchy Christmas tree decorating ideas
Are you looking for those Christmas tree decorating ideas to decorate yours but do not find them? Here is what you are looking for. There are several Christmas tree decorating ideas that are presented every year. The Christmas trees differ in their types as there are natural and artificial trees. They also differ in their colors and the way they are decorated. Choosing the most appropriate decorating idea depends on your taste and budget. If you want to save money, try to make the Christmas ornaments on your own. You can let your children help you to enjoy such happy moments that we rarely experience throughout the year.
Merry Christmas
&
Happy New Year in Advance