Photography
Top 10 Best Child Photographers in the World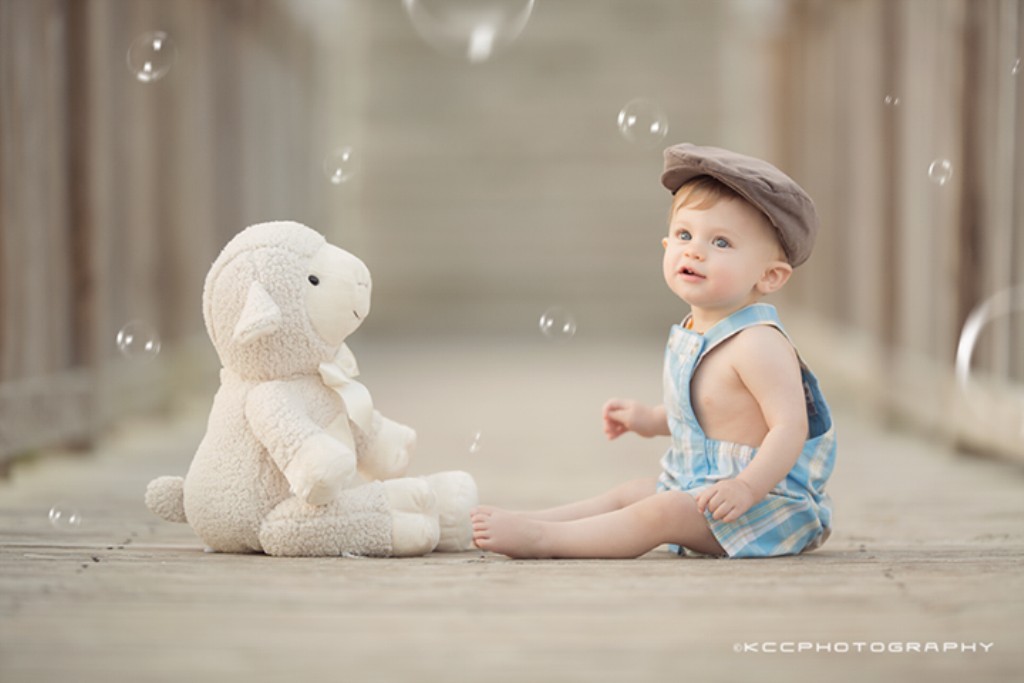 Our children may annoy us and make us go crazy thanks to what they do whether it is inside the home or outside it, but we cannot deny that they also change our life and make us happy. Only those who do not have children can feel and appreciate the importance of kids in this life. There are a few happy moments that we live with our children but unfortunately these moments quickly disappear and we of course forget them over the years to finally find that we do not remember anything about the past and what is left in our minds about the special moments that we lived with our children is almost nothing.
So we have to resort to the camera for recording every special moment we live with our young children. You can photograph your children on your own when they celebrate an occasion, play or make any funny thing that deserves to be immortalized. If you find it difficult to photograph your kids on your own, take a look at the following top 10 best child photographers in the world with being based on their experience, creativity and unique ability to capture stunning photographs.
Leah Robinson is an award-winning photographer who specializes in capturing child, wedding and family photographs. Her work is based Melbourne, Australia and she focuses on her photographs on capturing those special moments that deserve to be immortalized. Waiting for the right moment to capture is highly responsible for helping Leah Robinson to create amazing photographs especially while photographing young children.
Elena Shumilova is one of the most creative child photographers not just in Russia but in the whole world. She makes use of everything around her starting from her kids to animals on her farm, fascinating natural light and colors and even weather conditions to capture her fabulous photographs and leave you stunned. Elena Shumilova's photographs are a perfect source of inspiration to start photographing your own kids. Her only source of inspiration is her desire to express what she feels and she focuses on adding visual and emotional depth to her photos through using snow, fog, rain, smoke and more items that can be found in the surrounding nature.
8 Adrian Sommeling – Netherlands
Adrian Sommeling is not just a professional photographer as he is also a graphic designer, digital artist and web developer. The main secret behind making Adrian's photographs really stunning is his unique style of photography. He captures his photographs in a unique way and adding the cartoon effect to the photos increases their beauty and makes them more impressive. If you find that Adrian Sommeling's work is impressive and want to make use of his experience, then why do not you attend the workshops that he gives around the world?
Kevin Cook is a newborn, child, family, senior and wedding photographer whose work is based in Fayetteville, North Carolina. He is also the owner of KCC Photography and is fond of capturing photographs of different things in life such as people and places. Capturing photographs for Kevin Cook is like writing a book to document history but without using words. It is more interesting and makes his life exciting which motivates him to capture fabulous photographs that record those special moments in life.
6 Sandra Bianco – United States
Sandra Bianco is a child, newborn, fine art, commercial and editorial photographer. Her work is based in South Florida; however she is available to travel to other areas to allow her customers to get what they want. What makes Sandra Bianco's photographs amazing is depending on the surrounding beauty of nature in most of her photographs. You can find natural light, butterflies, flowers and more natural items that make the photographs more impressive and help in making children look more beautiful.
5 Amy McDaniel – United States
Amy McDaniel is a child, newborn and maternity photographer. She is the owner of Dewdrops Photography and her work is based in Alabama, United States. Amy McDaniel loves children and this is why she is interested in photographing them. She focuses in her photographs on fun, simplicity, capturing a moment in time and recording those true expressions which make the photos look stunning even with those babies who are not easy to be photographed.
4 Dave Engledow – United States
Dave Engledow who is commonly known as the "World's Best Father" is one of the most creative child photographers in the world. In addition to being a good father, he is a creative photographer who creates funny situations to capture his stunning photographs that differ from other child photographs which we usually see or capture. With the daughter and wife, Dave Engledow presents creative work that can inspire all of those who want to photograph children in a new and unique way. His book "Confessions of the World's Best Father" can help you to discover more about his photographs with his daughter Alice Bee.
Anne Geddes is internationally known as a great photographer who specializes in capturing photographs of newborns, babies and young children. She focuses in capturing her photographs on showing the beauty and purity of children who are dressed as flowers, animals, insects or birds. She believes that every child must be loved, nurtured and protected and she tries to show this through her photographs. The stunning work of Anne Geddes has been published in over 80 countries and her books have sold millions of copies.
Jake Olson is an award winning portrait, commercial and fine art photographer whose work is based in Blair, Nebraska and covers the surrounding areas. He specializes in capturing senior and children photographs. He believes that the world around us is beautiful and this is why he makes use of everything around him while capturing his photographs. His unique style of photography allows him to turn the ordinary subjects that we see everyday into amazing photos. He focuses on using natural light and showing the amazing colors in the surrounding nature. Jake Olson's work has been published in different countries all over the world and his photographs have been featured in several books and magazines such as Vogue Magazine UK, Digital SLR Photography Magazine and more.
Magdalena Berny is a self-taught photographer who specializes in capturing photographs of children. She is inspired by what surrounds her whether it is in the place where she lives or the other places that she visits. She has her own style of photography which is really unique and allows her to create amazing photographs. Her creative work has been published nationally and internationally to be found in the Polish press and the foreign one. The photographs that are captured by Magdalena Berny are affected by her feelings and this is why her photographs are used to record those moments lived with children, their look and emotions in addition to her own emotions that play an important role in creating such stunning work.
What do you think of these Unique photographers?
Are there any other professional child photographers whom you know?