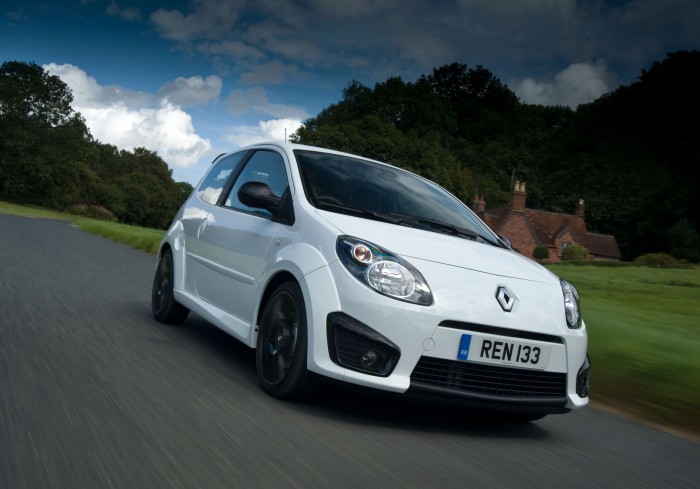 Technology
Top 10 Best Small Cars for Teenage Drivers
Most young drivers dream of having a small car. Some young people think that this dream is far fetching. However, the reality is totally different. These cars have a light weight which is considered a great fuel economy. New technology was able to produce small cars with roomy and cozy spaces. Therefore, the small size of your car would not affect the space at all. Many protection features, prevention measures and airbags were provided so you do not have to worry. Low prices and insurance ratings made it easy for young people to buy a small car. There is an important feature in the small cars. These cars provides a great opportunity for fuel economy. Here is a show of the most prominent small cars in the world that would make it easy for you to choose a small car. They take into account some of the elements that appeal to young teenagers.
10The Aston Martin Cygnet
It includes some of the most attractive interior materials. There is a wide range of interior and exterior materials. It was introduced by Aston Martin in 2009. MattSaunders,Deputy road test editor, said "The Cygnet's not a bad car to drive and if you want a small car with an Aston badge, then here's your answer"
9Renault Twingo
This car is in the third generation. It has a back engine and two doors. It is designated for four people. It has a modern interior layout and easy controls to use. It saves space because its engine exists in the back. Under the back seats, you can find a space for storage.
8The Volkswagen up!
The Volkswagen up was able to win the 2012 World Car of the Year. It is an economical city car that has a good space. It has a quality that looks like models such as the VW Polo and VW Golf.
7 Fiat 500
It is an Italian car made by a manufacturer called Fiat. It is one of the cheapest and practical cars that you can find. It measures 2.97 meters. It is an inclusive city car that can meet the different tastes of different people. It allows many services and suitable forms of payment.
6Peugeot 107
It has some distinct features that help it cope with different driving conditions. It has nimble handling and good body control. For families that have kids, five-door ones are suitable as it allows an easy access to the rear seats. It has a CD stereo with iPod connector.
5Mini 1000
It is an ideal car that had a great effect on carmakers for years to come. Despite the fuel crisis that took place in 1973, it was able to keep selling. Its design is a special one that inspired many people.
4 Toyota Aygo
It is emblazoned in a beautiful way. It is sold in Europe. Its name is derived from the word "I-go" which means freedom and mobility. What is distinct in this car is the interior equipment, logos and the rear of the car, which is easy to recognize.
3Toyota IQ
What is special about this car is the design, which allows a space for passengers. It has nine airbags. We can notice an extra legroom to the passenger seats. It has a good sense of personality. Jim Holder, Former editor, said "The Toyota IQ is a genuinely mould-breaking car, which is reflected in its price."
2Citroen C1
It's one of three models. The other two are Toyota Aygo and the Peugeot 108, which have the same parts. It has two engines for you to choose from, petrols with 68bhp and 82bhp. Stop/start technology is available and that is considered fuel economy.
1Smart For two
It is a beautiful city car that has its engine in the back. It is sold in 42 countries, which enabled it to achieve great profits. It is a two-door car for two passengers. It's length is 2.5 m which allows an easy parking.
So do not hesitate of having one of these marvelous small cars that would allow you to spend a good time with your family or friends.