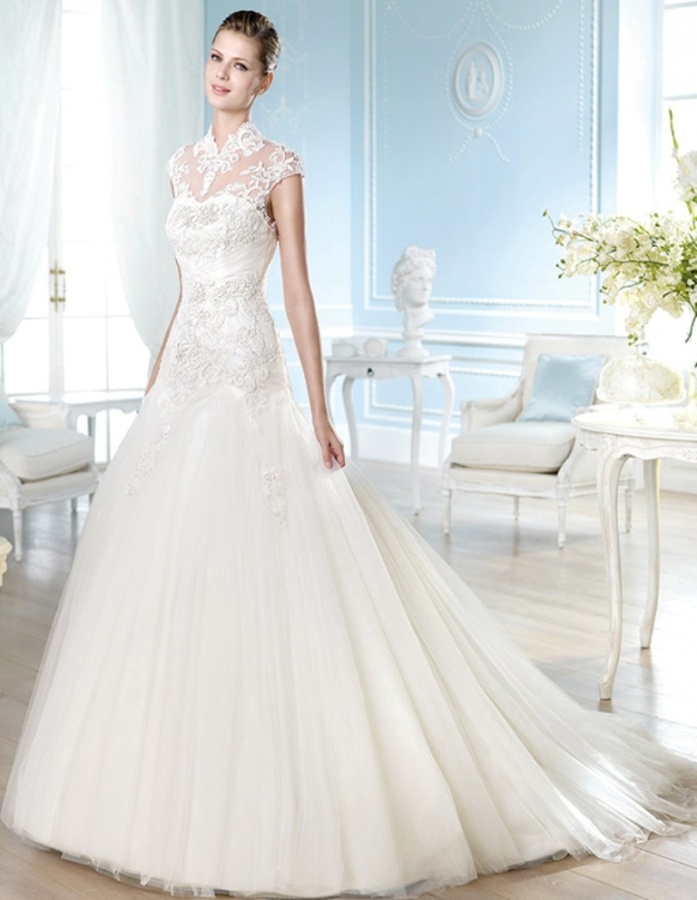 Wedding dresses that are especially made for brides are designed in a special way that can make the bride gorgeous on her wedding day which is the most important day in her life. There are many designs which are offered for the bride, some of these designs are traditional while the others are really unique. These unique designs are presented in a new way that is not weird but attractive. Most of the brides look for what is new in the world of fashion and bridal dresses to decide what they are going to wear on their wedding day. Although most of the new designs are unique, they differ according to the season in which they will be worn. The unique wedding dresses also vary in their materials and length to allow every bride to choose the most suitable dress for her wedding and the design that meets her personality.
  Most of the materials that are used for making wedding dresses are comfortable in order not to annoy the bride during celebrating her wedding. These materials include organza, tulle, lace, satin, silk and other luxury materials that can be found in wedding dresses. Some of the wedding dresses are designed to be floor length and they may also have a train while the other dresses are short or tea-length dresses to meet different needs and suit the place in which your wedding is going to be held.
For the sleeves, there are dresses which are sleeveless, have short sleeves or cap sleeves and there are others which have long sleeves that are made from light fabrics such as chiffon and lace or from other fabrics which are thicker and heavier such as satin. All of these different options allow you to choose the most suitable wedding dress for you that can reflect your personality.